Why Would Someone Get an FHA Loan Instead of a Conventional Loan?
June 9, 2023, 4:00 AM EDT
5 MIN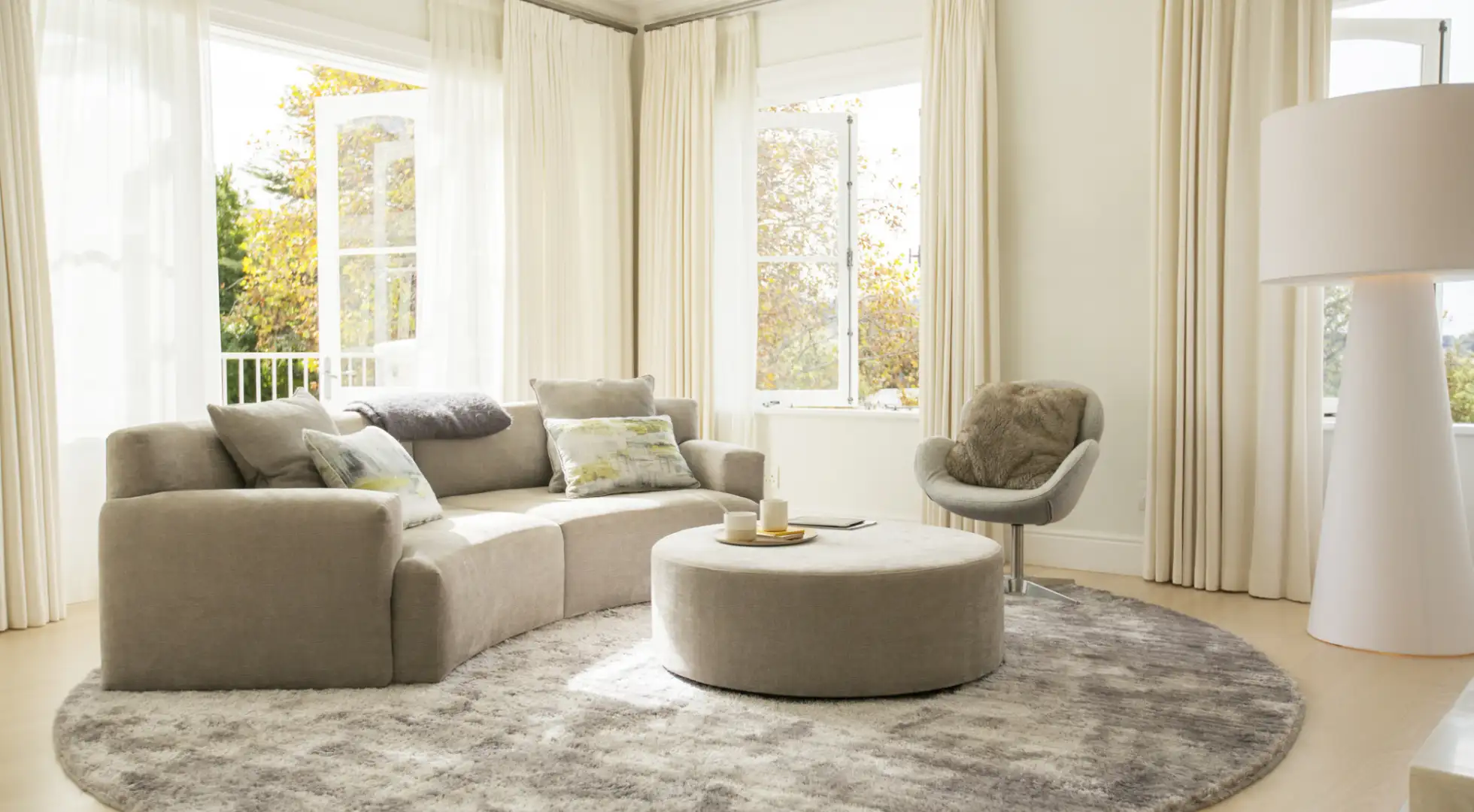 Many people view FHA loans as sub-par, expensive, and even sub-prime. This is simply not the case.
There are plenty of reasons someone would choose an FHA loan over conventional lending – even those with good incomes and credit.

Reason 1: You Want To Save Money
Sometimes people can qualify for both FHA and conventional, but they choose FHA. Why? Because conventional loans can be downright expensive for those with credit scores below about 740.
Most of the time, those with average credit end up with lower mortgage rates and mortgage insurance costs with FHA. Here's an example payment for someone with a 670 credit score.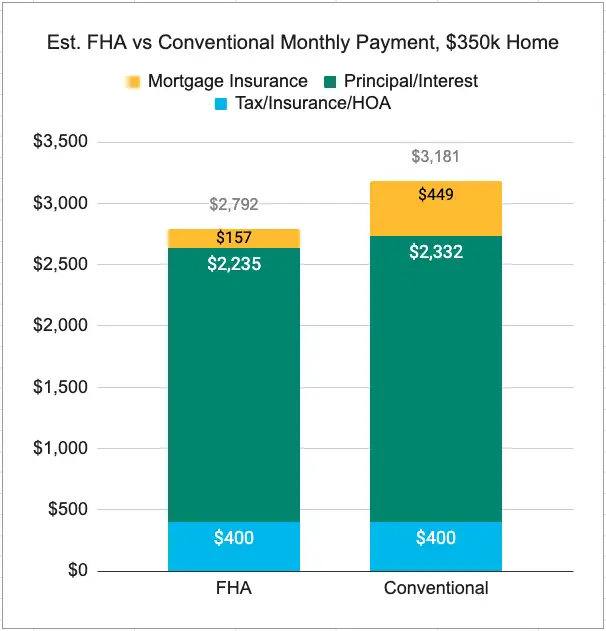 *All figures are estimates and will depend on your scenario. Not a quote or commitment to lend. Contact a lender for an accurate quote. Payment example based on $350k FHA loan at 6.6% rate and conventional loan at 7.016%, the average from Optimal Blue as of May 23, 2023. Standard FHA mortgage insurance of 0.55% per year. Conventional mortgage insurance estimate of 1.54% per year from MGIC based on 670 credit score with 3% down.
This buyer saves nearly $400 per month by choosing FHA. Even buyers with higher credit scores of 680-720 might save significant money with an FHA loan.

Reason 2: You Have a Lower Credit Score
The minimum credit score for a conventional loan is 620. FHA's minimum is just 580.
Additionally, you have a better chance of getting approved for FHA with a lower score, even if it's within conventional's stated range.
For example, someone with a 660 score may not be approved for a conventional loan due to other factors in their profile such as a high debt-to-income ratio. But FHA may be just fine with their scenario.
Reason 3: You're Buying In A High-Cost Area
Many people don't think of FHA as a great tool for high-cost areas.
But in these areas, home prices have outpaced incomes. Buying a standard starter home is challenging.
In this table, you can see how someone can afford more by using FHA.

| | | |
| --- | --- | --- |
| Loan Criteria | Conventional | FHA |
| Income | $8,000/mo | $8,000/mo |
| Student loans, car loans | $1,000/mo | $1,000/mo |
| Maximum DTI | 45% | 52% |
| Max house payment* | $2,600 | $3,150 |
| Est. max home price | $320,000 | $420,000 |
*Payment is for example purposes only and may not be available. 680 FICO. 5% down conventional at 7.016%, PMI of 0.96% per year; 3.5% down FHA at 6.6%, 0.55% MIP (mortgage rate averages from Optimal Blue as of May 23, 2023). Includes est. principal, interest, taxes, insurance HOA. Not a quote.
An FHA loan, thanks to lower rates and mortgage insurance, and higher debt-to-income ratios, increases this person's buying power by about $100,000. This can go a long way in higher-priced markets where you need to stretch your budget to afford any home at all.

Reason 4: You Have Lower Income
FHA loans are more lenient about your monthly debt payments versus your income.
This is known as debt-to-income, or DTI. It is simply the comparison of monthly debt payments and gross income.

$5,000 gross income

$2,500 proposed housing costs plus minimum debt payments

50% DTI
FHA loans allow debt-to-income levels up to 56% for some borrowers. Conventional loans only allow 43-45%.
This difference could mean tens of thousands in additional buying power if you choose FHA.
Reason 5: You Don't Have 5% Down
Technically, conventional loans allow 3% down payments. But these programs come with plenty of conditions.
For all of them, you need to be a first-time buyer. For others, you also need to meet income limits.
All conventional 3% down loans are fairly spendy when it comes to the interest rate and mortgage insurance. To get the best deal on conventional, you need 5% down and great credit.
FHA is different. It offers 3.5% down with no income limits for first-time and repeat buyers. FHA doesn't raise your mortgage rate for making the minimum down payment, either. FHA is usually the more affordable program with less than 5% down.

Reason 6: You Have A Weaker Borrower Profile
There are dozens of factors that play into your mortgage approval. Credit score, credit history, income level, debt level, and employment history are just a few.
Conventional loan approvals are possible with one or two weaker aspects in the file. For instance, you're making the minimum 3% down payment, but the rest of the file is strong.
But conventional soon falls apart when you layer "risk factors" as lenders call them. if you have low or average credit, make the minimum down payment, and have a higher debt-to-income ratio, you might only receive an approval with FHA.
Always see if you can be approved for both options, but FHA acts as a wider "safety net" for those who fall outside of standard conventional loan criteria.
Plenty of Reasons To Choose FHA
FHA is not a loan of last resort. Plenty of people find that it's more affordable and simply a better program for their situation.
Don't automatically disregard FHA as an option. Request a loan approval for both programs to see which is better for you.

About The Author:
Tim Lucas spent 11 years in the mortgage industry and now leverages that real-world knowledge to give consumers reliable, actionable advice. Tim has been featured in national publications such as Time, U.S. News, MSN, The Mortgage Reports, My Mortgage Insider, and more.