What are FHA vs Conventional Property and Appraisal Requirements?
June 8, 2023, 4:30 AM EDT
5 MIN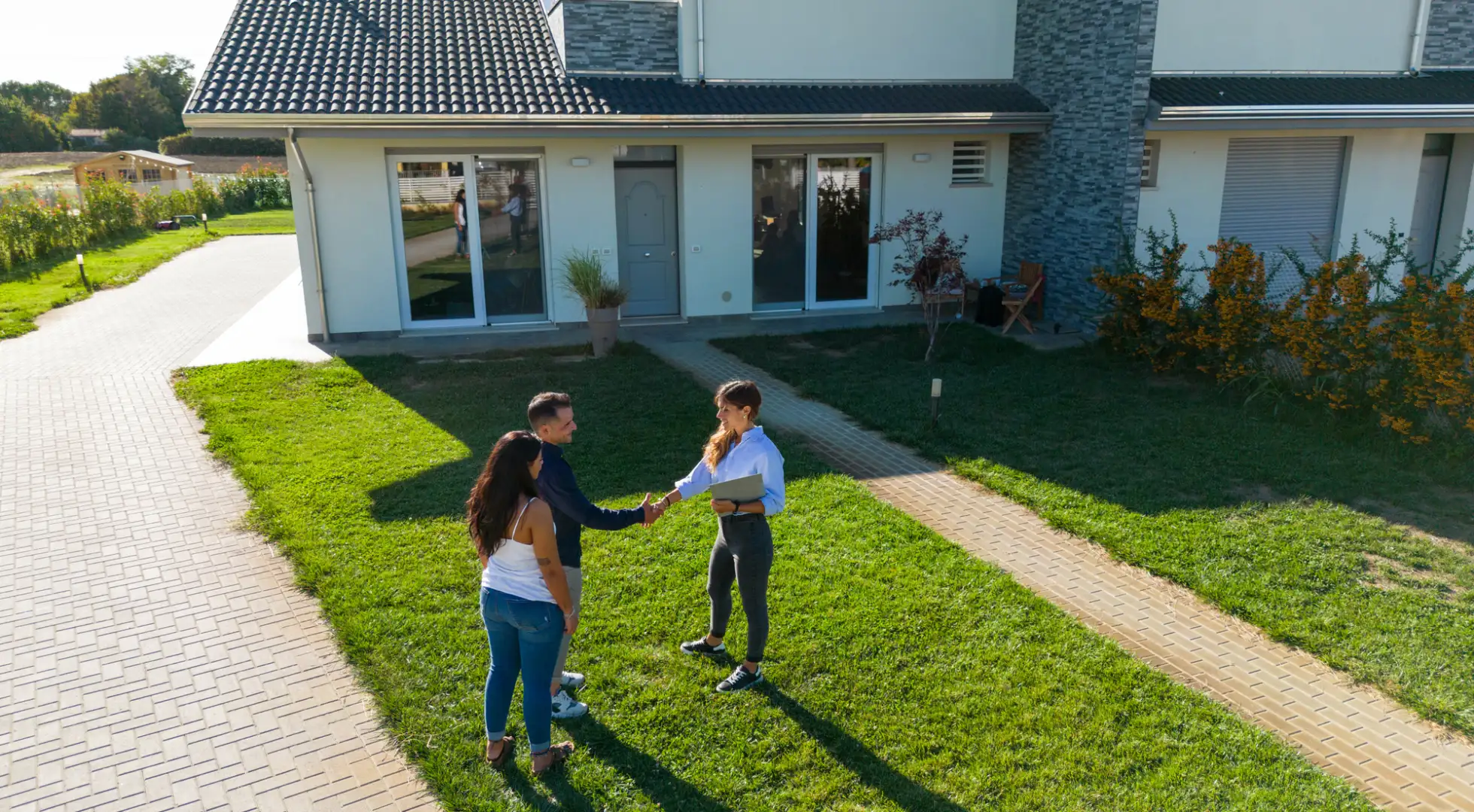 One key difference between FHA and conventional loans is property and appraisal standards.
You may have heard that FHA is more strict about property requirements than conventional. For this reason, many people choose a conventional loan if the property is of questionable quality.
But this may not always be necessary. The house might pass the FHA appraisal process with flying colors. And, conventional loans come with property requirements, too. Let's dig into property condition rules for each loan type.
Summary: FHA vs Conventional Appraisals

FHA maintains a list of approved appraisers; convention loans don't require this certification.

Homes must meet HUD standards to qualify for an FHA loan.

FHA is more specific about property requirements.

In general, FHA is more strict about the home's safety, structure, and livability, but not exceedingly so
FHA Appraisal vs Conventional Appraisal
For FHA loans, homes must adhere to Minimum Property Requirements (MPRs) set by the Department of Housing and Urban Development, or HUD.
FHA appraisers are trained to spot MPR deficiencies. Conventional loan appraisers do not have to hold a property to HUD's exact standards.
Additionally, FHA maintains a list of approved appraisers. Conventional lenders can use just about any licensed appraiser, though.
This is why FHA appraisals are perceived to be tougher to pass. You're more likely to get a "clean" appraisal with no work orders by using a conventional loan.
But that doesn't mean any home will qualify for conventional financing. All appraisers must look for safety issues as well as items that may make the home hard to sell on the open market if the lender ever had to foreclose.
Here's a look at what FHA appraisers look for versus conventional appraisers.
FHA Property Requirements Overview
FHA rulebooks dedicate dozens of pages to property quality requirements, but we will summarize larger themes.
Nuisances: Homes by roads with heavy traffic, airports, high-tension power lines, or high-pressure gas lines may not qualify for FHA financing.
Property use: No more than 49% of the property may be used for non-residential purposes. The home must also comply with local zoning ordinances.
Access: The property must be accessible year-round by vehicle.
Appliances: Refrigerators, ovens, dishwashers, and other appliances that will remain in the home and contribute to the value must be operational.
Utilities: The home must have access to public electricity and other utilities unless it has individual systems like a well and septic tank. In these cases, the appraiser may require additional inspections.
Mechanical systems: Plumbing, heating, and electrical systems must be operational at the time of the appraisal. The appraiser will require frayed wiring or exposed wires to be repaired.
Roof: The roof must not leak and have a remaining estimated life of at least two years.
Paint: Chipping paint needs to be repaired. This is due to potential lead poisoning if the home was built before 1978.
Foundation, basement, attic, crawl space: These areas must appear in decent shape to the extent that they are accessible. The appraiser will do a visual inspection and note any deficiencies on the report.
Stairs, handrails, walkways, and decks: Anything that poses a falling or tripping hazard will need to be repaired.

Meth: The appraiser must note if a home was used to manufacture or consume methamphetamines and comment on the home's marketability based on this history.
Pests: Obvious signs of infestation will require an inspection by a pest control specialist.
What Happens If The FHA Appraiser Discovers Issues?
The appraiser will "call out" needed repairs on the appraisal. These need to be completed prior to closing. Once the repairs are complete, the appraiser will reinspect the property and clear the conditions if repaired adequately.
Some deficiencies can't be fixed, though.
For instance, if the home is under high-tension power lines, don't make an offer if you need an FHA loan.
Conventional Property Requirements Overview
Conventional property requirements are not all that different from FHA requirements.
Guidelines state that the appraiser must note "needed repairs, deterioration, or the presence of hazardous wastes, toxic substances, or adverse environmental conditions." The property also must be residential in nature, accessible year-round, and have adequate utility service. That sounds a lot like FHA.
However, Fannie Mae (the major conventional loan rule-making agency) isn't as specific about property condition as FHA. It leaves it up to the appraiser to call out "deficiencies that could affect a property's safety, soundness, or structural integrity."
So there are plenty of situations where a home might pass a conventional appraisal but require repairs for an FHA loan.
What Happens If The Conventional Loan Appraiser Discovers Issues?
The process is similar to FHA: the appraiser will complete a "subject to" appraisal. This simply means that the appraised value is subject to repairs being completed.
The loan can't close until the repairs are made and the appraiser visits the property again to sign off on the repairs.
Make An Offer With Caution
Every home is unique, and there's often no way to guarantee a home will "pass" an FHA (or conventional) appraisal.
Involve everyone you can: your lender or Realtor, or even an appraiser via social media or a forum like Bigger Pockets before you make an offer and order an appraisal.
Making an offer and ordering an appraisal can be expensive: you could lose your earnest money if the right contingencies aren't in place. And an appraisal can cost $500 or more, wasted if you can't close on the home.
Get advice from professionals to guide you through making an offer on a questionable home. You might do better to skip that property and save your energy for a home you know will meet property requirements.
About The Author:
Tim Lucas spent 11 years in the mortgage industry and now leverages that real-world knowledge to give consumers reliable, actionable advice. Tim has been featured in national publications such as Time, U.S. News, MSN, The Mortgage Reports, My Mortgage Insider, and more.