Conventional 97 Loan | 3% Down Requirements 2023
June 16, 2023, 10:22 AM EDT
9 MIN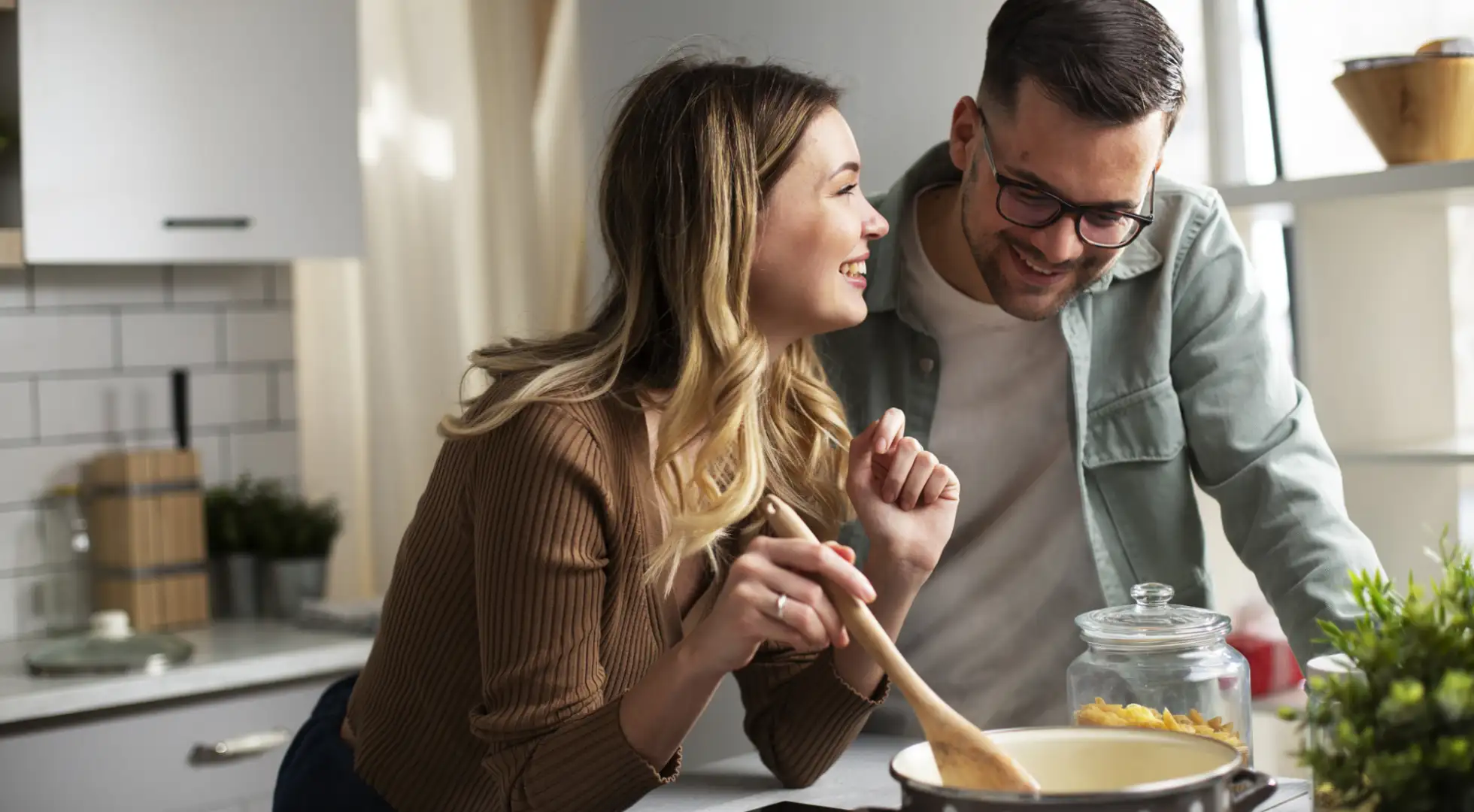 The Conventional 97 loan program allows homebuyers to put just 3% down on their first home.
Many buyers assume a conventional loan requires 20% down; anything less requires an FHA loan.
In recent years, conventional loan agencies Fannie Mae and Freddie Mac have expanded criteria considerably. Now you need just 3% down to get one of these loans, and the funds don't even have to come out of your own pocket.

3% Down Conventional Loan Requirements 2023
Following is a summary of current Conventional 97 guidelines for 2023.
First-time homebuyers only

The home must be your primary residence

Homebuyer education required

Down payment and closing costs can come from a gift, grant, or eligible secondary financing

1-unit (single-family) home

Maximum $726,200 loan amount

620 credit score

45% debt-to-income ratio

Mortgage insurance is required

Fixed-rate mortgage only
Next we'll learn how you put one of these loans to work to become a homeowner.
How Do I Use The Conventional 97 Loan?
Conventional 97 loans are available from any lender that offers Fannie Mae or Freddie Mac conventional (also called "conforming") loans.
You apply, telling the lender you'd like to put 3% down on a conventional loan. The lender runs your numbers and lets you know if you qualify.
If not, there are Conventional 97 alternatives, such as FHA. FHA is a great program too, and only requires 3.5% down.
But assuming you qualify for a conventional loan, you will receive a pre-approval letter from your lender. You can then go shopping for a home that's within your price range according to your pre-approval.
Make offers on potential homes. Continue with the loan process until closing day. Send your 3% down payment plus closing costs to the escrow company on closing day, then the home is yours.
It seems too simple, but that's the essence of buying a home with Conventional 97.

Is Conventional 97 the Best Loan For Me?
For good reason, most homebuyers don't know what's best for them: Conventional 97, FHA, USDA, a VA loan…deciding seems downright overwhelming.
But here's a good rule of thumb for each program.
Conventional 97: You have a credit score above 740 and a low debt-to-income ratio.
FHA: Best for those with credit scores below 740 or high debt-to-income ratios.
USDA: Consider this loan if you're buying in a rural or suburban area and make less than 115% of your area's median income.
VA: Try this first if you have U.S. military experience.
The above advice considers overall costs based on rates, mortgage insurance, and qualification criteria. In short, a Conventional 97 loan is best suited for those with excellent credit, solid employment, and otherwise fit nicely within the traditional lending box.
Related: Conventional vs FHA: Which Is Better For Homebuyers?
How Can I Cover the 3% Down Payment?
To buy a home, you'll need funds in the amount of 5-8% of the home's price. This is because closing costs are typically 2-5% of the home's price on top of the 3% down.
That could be upwards of $24,000 on a $300,000 home.
It might sound insurmountable, despite the low down payment requirements. But these loans allow you to cover your down payment and closing costs with a variety of sources.

Personal funds

401k loans and withdrawals

Gift funds from relatives

Down payment assistance programs

Eligible secondary financing
There are down payment grants and loans available in almost every city, county, and state in the U.S. Search your state's housing finance authority website for programs.
Closing Cost Help
Conventional lenders also allow you to cover closing costs (but not down payment) with contributions from parties involved in the transaction like the seller or Realtor.
You may receive up to 3% of the purchase price in interested party contributions for a Conventional 97 loan.
For example, your closing costs are $8,000 on a $300,000 loan. You could cover this amount with a seller contribution of $6,000, a Realtor credit of $1,000 and a lender credit of $1,000.

Conventional 97 Rates and Mortgage Insurance
In the previous section, we said a Conventional 97 loan is best for someone with a 740 credit score or higher. Why?
The reason goes beyond mortgage rates, although someone with a 680 score might pay about $50 more per month on a $300,000 loan versus someone with a 740 score.
But mortgage insurance is where the real cost increase comes from.
According to mortgage insurance provider MGIC, someone putting 3% down with a 680 score will pay about $164 more per month using a Conventional 97 loan instead of FHA.
Following are approximate mortgage insurance rates for the Conventional 97 loan versus FHA.

Conventional 97 vs FHA Monthly Mortgage Insurance Costs

Loan amount

660 Credit

700 Credit Score

740 Credit Score

FHA, All Credit

$200,000

$257

$165

$117

$92

$300,000

$385

$248

$175

$138

$400,000

$513

$330

$233

$183
The FHA mortgage insurance subsidy reduces costs for most buyers, not just ones with imperfect credit.

However, one advantage to Conventional 97 mortgage insurance is that it is cancelable when you have paid down your loan to 20% equity in the home. FHA mortgage insurance is permanaent; you have to refinance to get out of it.
Credit Score and Debt-To-Income Ratios
Credit Score
You need a 620 credit score for Conventional 97 loan eligibility. But as discussed above, you'll see significant savings by using FHA if your credit score is below 740.
Debt-To-Income Ratio
These loans allow your total monthly debt loan payments plus your future housing payment to be up to 45% of your gross income.
Another way of saying this is a 45% debt-to-income ratio or DTI.

| | |
| --- | --- |
| Income | $10,000 |
| Mortgage payment including taxes, insurance, mortgage insurance, and HOA dues | $3,000 |
| Student loans, auto loans, and minimum credit card payments | $1,500 |
| Total future housing + debt payments | $4,500 |
| DTI | 45% |
In some cases, buyers are allowed a 50% DTI if they have strong compensating factors such as large cash reserves.
Some buyers may not qualify for even a 45% DTI if they have lower credit or other weak points in their file.

First-Time Buyer Requirements
At least one applicant must be a first-time homebuyer, defined as someone who has not owned a home in the past three years.
It's possible for a recent homeowner to use the program as long as a co-borrower did not own a home with them previously.
For instance, a boyfriend and girlfriend plan to buy a home together. The boyfriend currently owns a home, but the girlfriend has been renting for three years. They are eligible if they are both on the loan.
If both borrowers are first-time buyers, at least one needs to take a homeownership education course. These courses must be HUD-approved. You can find free courses. Most training will take 4-8 hours to complete.
Income Limits, Loan Limits, and Unit Limits
Income Limits
There are no income limits for the standard Fannie Mae 97 or Freddie Mac HomeOne, the two Conventional 97 programs.
Keep in mind, though, that some conventional 3%-down sub-programs have income limits.
For instance, HomeReady® and Home Possible® are two 3% down conventional programs that offer special leniencies but limit eligibility income.
Loan Limits
The loan limits across the entire U.S. for 2023 is $726,200.
Three percent down mortgages do not allow "conforming jumbo" loan amounts, which go up to $1,089,300 in high-cost areas. You must put 5% down ore more to access these loan limits.
Unit Limits
Conventional 97 loans are only for 1-unit homes, also known as single-family houses.
You must put at least 15% down to purchase a home with 2-units (a duplex) or 25% down to purchase a 3- or 4-unit home.
More Conventional 3% Down Programs
You may qualify for other conventional 3% down programs that include certain advantages.
Fannie Mae HomeReady
Those who make 80% or less of their area's median income are eligible for HomeReady. It offers discounted mortgage insurance and mortgage rates.
Some special features are as follows.

Use roommate income to qualify

Count rental income from an ADU

Non-occupant co-borrowers allowed

Household income from someone not on the loan such as a parent, adult child, or spouse counts as a compensating factor

Cash saved at home is an eligible down payment source
Freddie Mac Home Possible
Like HomeReady, buyers who make 80% or less of their area's median income are eligible.

Use sweat equity toward your down payment

Reduced rates and mortgage insurance

Use roommate income to qualify
You can check whether you meet income guidelines for these programs with Fannie Mae's income eligibility tool.
Ready To Apply For A Conventional 97 Loan?
Conventional loans have become easier to qualify for recently. Many 3% down options certainly help.
Apply to see if you can become a homeowner using the Conventional 97 loan program.

About The Author:
Tim Lucas spent 11 years in the mortgage industry and now leverages that real-world knowledge to give consumers reliable, actionable advice. Tim has been featured in national publications such as Time, U.S. News, MSN, The Mortgage Reports, My Mortgage Insider, and more.