Should You Choose A Conventional Loan or Jumbo? A 6-Step Process
September 15, 2023, 6:50 PM EDT
4 MIN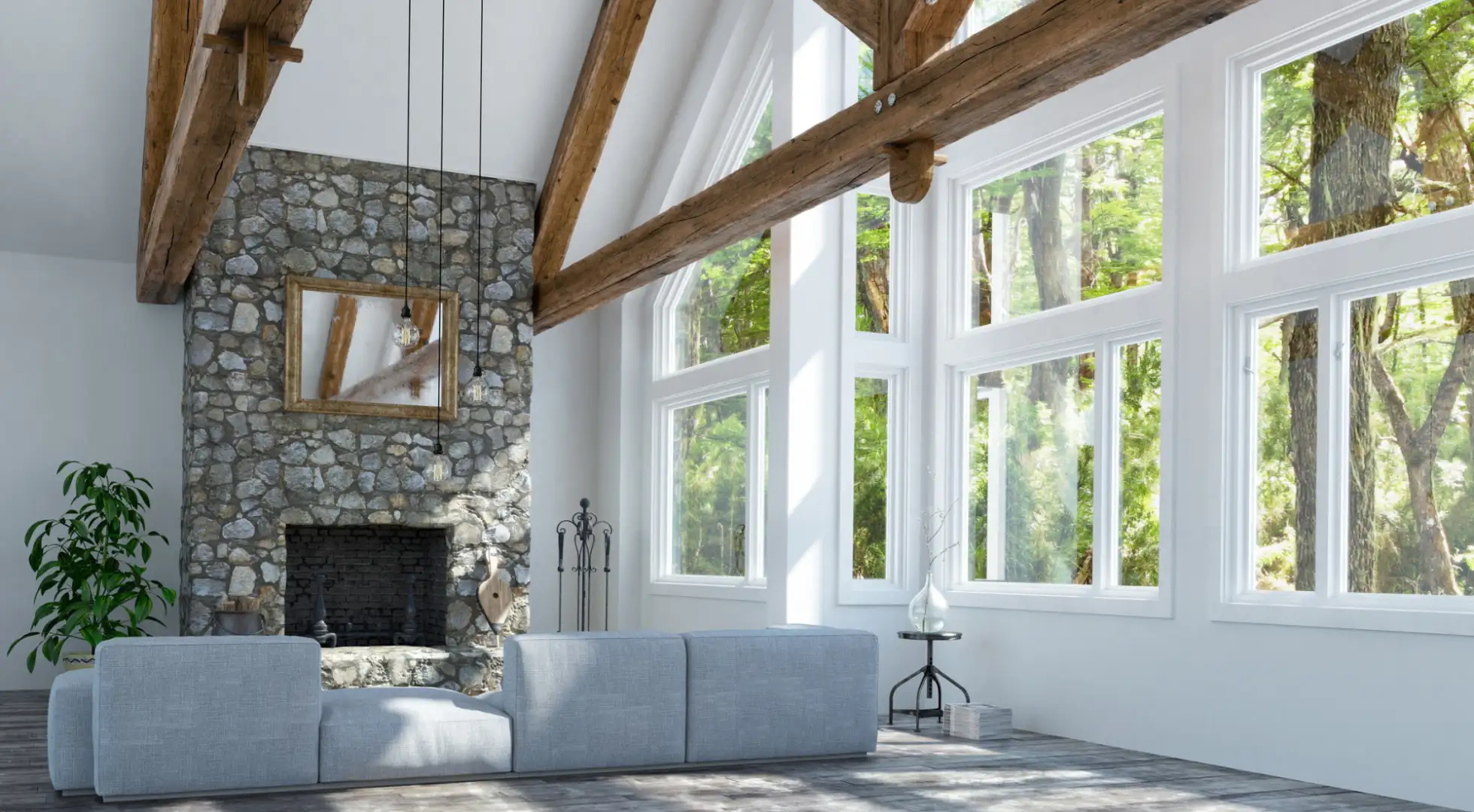 Choosing between a conventional loan and a jumbo loan isn't as hard as you might think. By examining a few key aspects of your scenario, it should be a fairly straightforward decision.
Here are six steps to take to make the right choice.
1. Check Your Local Conventional Loan Limit
Fannie Mae and Freddie Mac publish loan limits each year. There is no single loan limit for the entire U.S.

Rather, some areas are eligible for higher loan amounts because housing is more expensive. These are often called "high-balance" loans and range from $726,201 to $1,089,300 for a 1-unit home in 2023. (If you need a loan amount well above $1.1 million, your choice will likely be a jumbo loan).
Your first step will be to check your local conventional loan limit. Do that by using Fannie Mae's Area Median Income tool.
Type in a specific address for the best results. 1-4 unit loan limits will be displayed (green box below).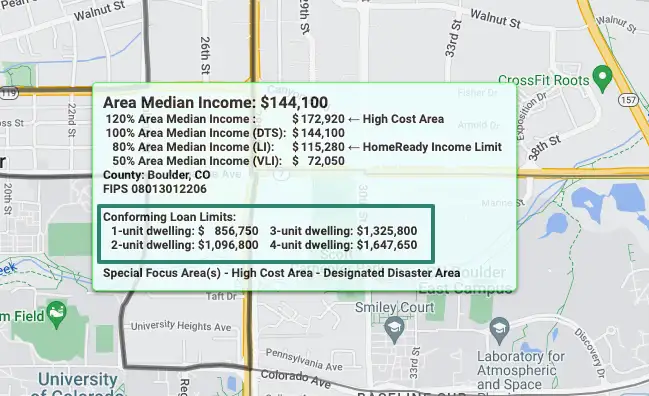 In this example area (Boulder, Colorado), you could have a loan amount up to $856,750 on a 1-unit home. If you have 10% down, you could buy a home up to about $950,000, since these limits are on the loan amount, not the purchase price.

2. Examine Your Down Payment Level
Your down payment level plays a part in determining which loan you choose. While there are jumbo loans that require a small down payment, many require at least 10-20%.
Conventional loans up to $726,200 are eligible for a 3% down payment nationwide. Loans between $726,201 and $1,089,300 require 5% down.
If you plan to put 20% down, you could choose conventional or jumbo depending on your required loan amount.
You could also use a larger down payment to bring your loan down to conventional lending limits. For example, if you are buying a $1.5 million home where the local conventional limit is $1 million, you could put $500,000 down to become eligible for conventional.
3. Examine Your Credit Score
Conventional loans shine when it comes to credit score. The minimum score is 620, whereas most jumbo loan programs require a higher score – somewhere in the range of 680-720 minimum.
With that much money on the line, banks and lenders that create proprietary jumbo programs need to know you're a good credit risk.

4. Check Conventional vs Jumbo Approval Criteria
Conventional loans may be more lenient on some aspects of the loan.
For example, a jumbo mortgage lender may require you to have six months of the full payment in reserve after making your down payment and closing costs. For a $5,000 monthly payment, that would be an extra $30,000 in the bank after paying all other costs.
Conventional loans typically only require two months of reserves -- or none at all -- lowering your overall cash needed.
Additionally, you can qualify with a debt-to-income (DTI) ratio up to 45% with conventional. Jumbo loans may require a DTI of 36-40% maximum. This means your principal, interest, taxes, homeowner's insurance, HOA dues, plus all non-housing debt payments, are no more than 40% of your gross income.
5. See If You Can Fill The Gap Between Conventional And Jumbo
Imagine you are buying a $1.5 million home. That sounds like jumbo territory. But it doesn't have to be. You could use a combination of down payment and a second mortgage to fill the gap between the conventional loan limit and the purchase price.

| | | |
| --- | --- | --- |
| | Jumbo Loan | Conventional + Secondary Financing |
| Purchase Price | $1.5 million | $1.5 million |
| Down Payment | $300,000 (20%) | $300,000 (20%) |
| 1st Mortgage Amount | $1.2 million | $1.2 million |
| 2nd Mortgage Amount | n/a | $200,000 |
| Final 1st Mortgage Loan | $1.2 million | $1 million |
| Local Loan Limit | $1 million | $1 million |
| Within Conventional Loan Limits? | No | Yes |
This buyer would incur a higher payment due to the second mortgage. But she might be approved for a conventional loan if she couldn't qualify for jumbo financing. Fannie Mae rules allow combined primary and secondary financing of up to 95% of the purchase price.
6. Check Mortgage Rates
Surprisingly, jumbo loans often come with lower mortgage rates than do conventional loans. To attract high-net-worth individuals, banks sometimes offer low jumbo loan rates.
Conventional loan rates can be quite high, especially for high-balance loans. Compare your two loan offers side by side to see which one has the better rate and fee structure.

Conventional And Jumbo: Both Great Programs
Every situation is different, so there is no "better" loan program. Both conventional and jumbo loans work well for different situations.
If you're unsure which route to take, contact a lender that offers both loan types and get a side-by-side comparison.

About The Author:
Tim Lucas spent 11 years in the mortgage industry and now leverages that real-world knowledge to give consumers reliable, actionable advice. Tim has been featured in national publications such as Time, U.S. News, MSN, The Mortgage Reports, My Mortgage Insider, and more.