September's Last Week Is the Best Time to Purchase a Home, Study Shows
September 21, 2022, 2:00 PM EDT
5 MIN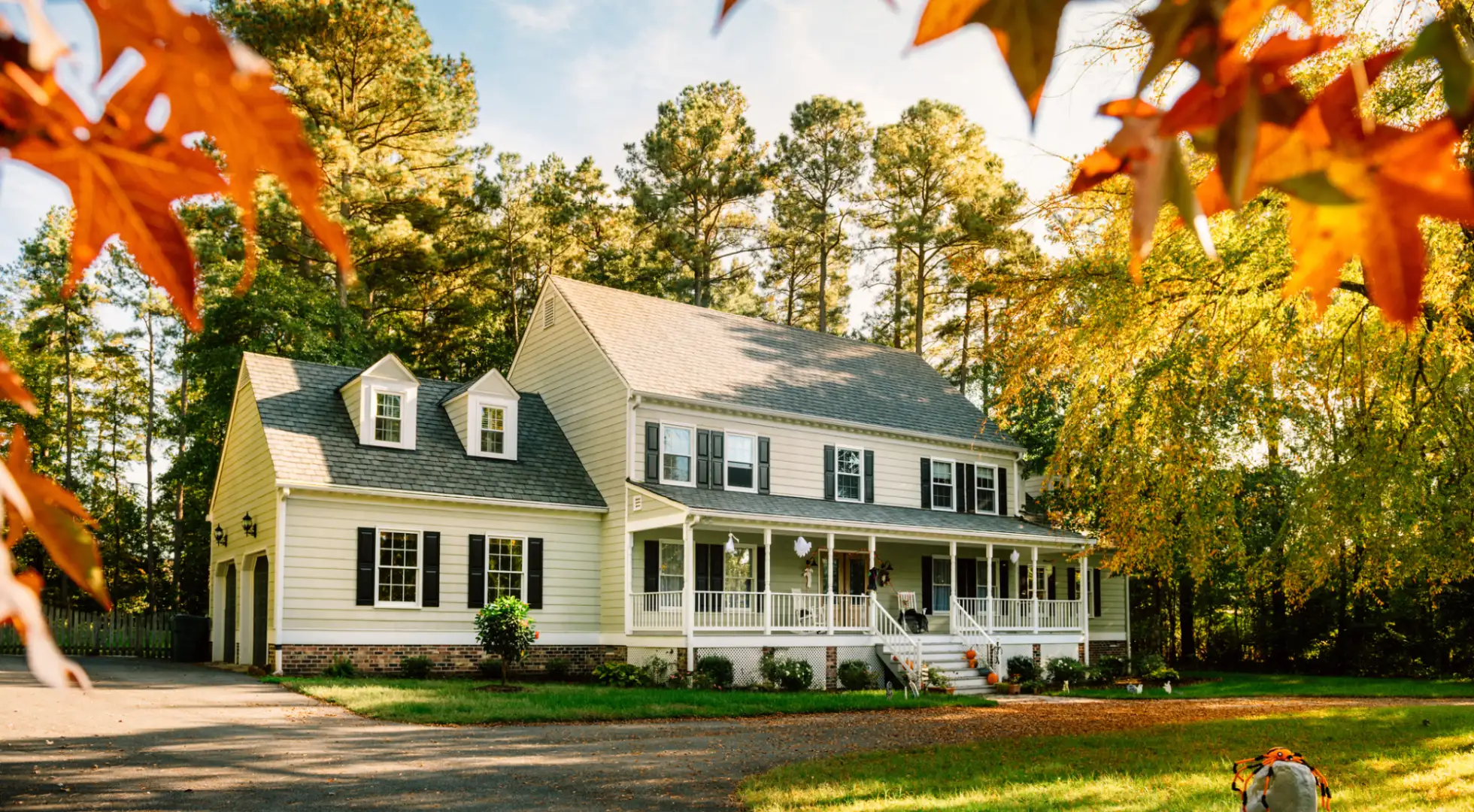 The best time to buy a home in the U.S. is the last week of September, according to a Realtor.com report that measures factors such as listing inventory, demand, and price reductions.
"This week historically has shown the best balance of market conditions that favor buyers," the report said. "Inventory tends to be high, prices are below peak levels, demand is waning, and pace of the market slows to a more manageable speed."
The slowdown is seasonal because many buyers purchase homes in the first half of the year to be in place before children start classes and more consumers want to look at home when the weather is nicer. While the Covid-19 pandemic knocked the housing market out of historical patterns in 2020 and 2021, this year has shown signs of a return to normal, the report said.
"As summer faded, inventory grew, price growth slowed, time on market started to level off, and price reductions climbed, indicating that this year's homebuying will follow a more typical pattern that may be stronger than usual given the cyclical rebalancing that is also occurring," the Sept. 14 report said.
» Tip: Looking to buy soon? Set yourself up for having your offer accepted on a home by getting preapproved for a mortgage prior to your home search.
Fall Is the `Sweet Spot' for Homebuyers
As demand wanes in the fall, sellers often are willing to give more concessions to prospective buyers, the report said. In addition, the number of listings typically increases in the window between the end of summer and the approach of the winter holidays.
"Early fall is generally the sweet spot for buyers who can capitalize on that confluence of factors to have a wider variety of options at a more reasonable price," the report said.
Real estate demand has cooled during the past few months as mortgage rates moved to 14-year highs. The average U.S. rate for a 30-year fixed home loan was 6.02% last week, the highest since the 2008 financial crisis, according to Freddie Mac (FMCC).
Rates rose as inflation hit 40-year highs in the spring, pushing the Federal Reserve to tighten monetary policy.
"Mortgage rates climbed higher in anticipation of further Fed rate hikes," said Danielle Hale, chief economist for Realtor.com. "Higher financing costs have dampened buyer purchasing power, and are one of several factors causing a pullback in demand as home shoppers navigate budget priorities amid ongoing and widespread inflation."
The median home sales price continued to climb, but at a slower pace than in the first half of the year, she said.
"As the market has continued to cool, prices have been surprisingly sticky, continuing to climb year-on-year, though slowing the pace of growth," the report said.

Home Listings Are Increasing
Typically, the last week in September sees a 9.5% bumb in listings compared with the average for the year. However, the spike in mortgage rates this year likely will give buyers even more supply to choose from, with up to 46% more active listings, the report said.
"2022 is an outlier compared to past years as it brought about a sizable shift in the market as buyer demand cooled in response to higher mortgage rates," the report said.
Another benefit to purchasing a home in September is there are fewer people viewing homes, meaning less competition for properties.
"Pre-pandemic, July was typically the peak for homebuyer demand, as measured by views per property on Realtor.com," the report said. "The 2021 housing market shifted the peak earlier into the spring, with continued high demand in the summer, as buyers hustled to beat rising prices and mortgage rates. The spring and summer tend to have the highest concentration of shoppers looking at each home for sale, which translates to more competition for buyers looking to lock down a home."
During September, demand historically has been 26.9% lower than the peak and 8.5% lower than the average week, according to Realtor.com.
The same trend should hold true for 2022, giving shoppers an advantage since higher prices and mortgage rates could serve as a determent for other potential buyers, the report said.

» MORE: Calculate your monthly mortgage payment with a trusted lender
Sticky Home Prices
While home prices continue to rise on a year-over-year basis – the guage preferred by economists as a measure of the market's health – on a montly basis prices are down from a record high in June, according to data from the National Assocation of Realtors.
The median home price in August was $389,500, NAR said in a report on Wednesday. While that's an increase of 7.7% from a year earlier, it's down 6.2% from June's $413,800 peak, NAR said.
"As the market has continued to cool, prices have been surprisingly sticky, continuing to climb year-on-year, though slowing the pace of growth," according to the Realtor.com report.
September's last week should provide buyers with more time to make decisions, because homes will stay on the market longer, Realtor.com said. In June, the median time on market was 37 days. By the end of September and the beginning of October, that number likely will increase to 44 days, adding an additional week, the report said.
"Extreme inventory shortages at the start of the year led buyers to scramble during their home search," the report said. "The best week should offer some relief to those who need a bit more time to make their decision."

» Don't Miss: Thinking about buying a home but want to secure a good rate? Find a lender that gives you the power to lock an interest rate for an extended period so you can shop around for a home comfortably knowing that your rate is secure and won't go up. Get started here!
About The Author:
Ellen Chang is a Houston-based freelance journalist who writes articles for U.S. News & World Report. Chang previously covered investing, retirement and personal finance for TheStreet. She focuses her articles on stocks, personal finance, energy and cybersecurity. Her byline has appeared in national business publications, including USA Today, CBS News, Yahoo Finance MSN Money, Bankrate, Kiplinger and Fox Business. Follow her on Twitter at @ellenychang and Instagram at @ellenyinchang.