Mortgage Rates Hit a Nearly 14-Year High. Here's The Silver Lining for Homebuyers.
June 23, 2022, 3:00 PM EDT
3 MIN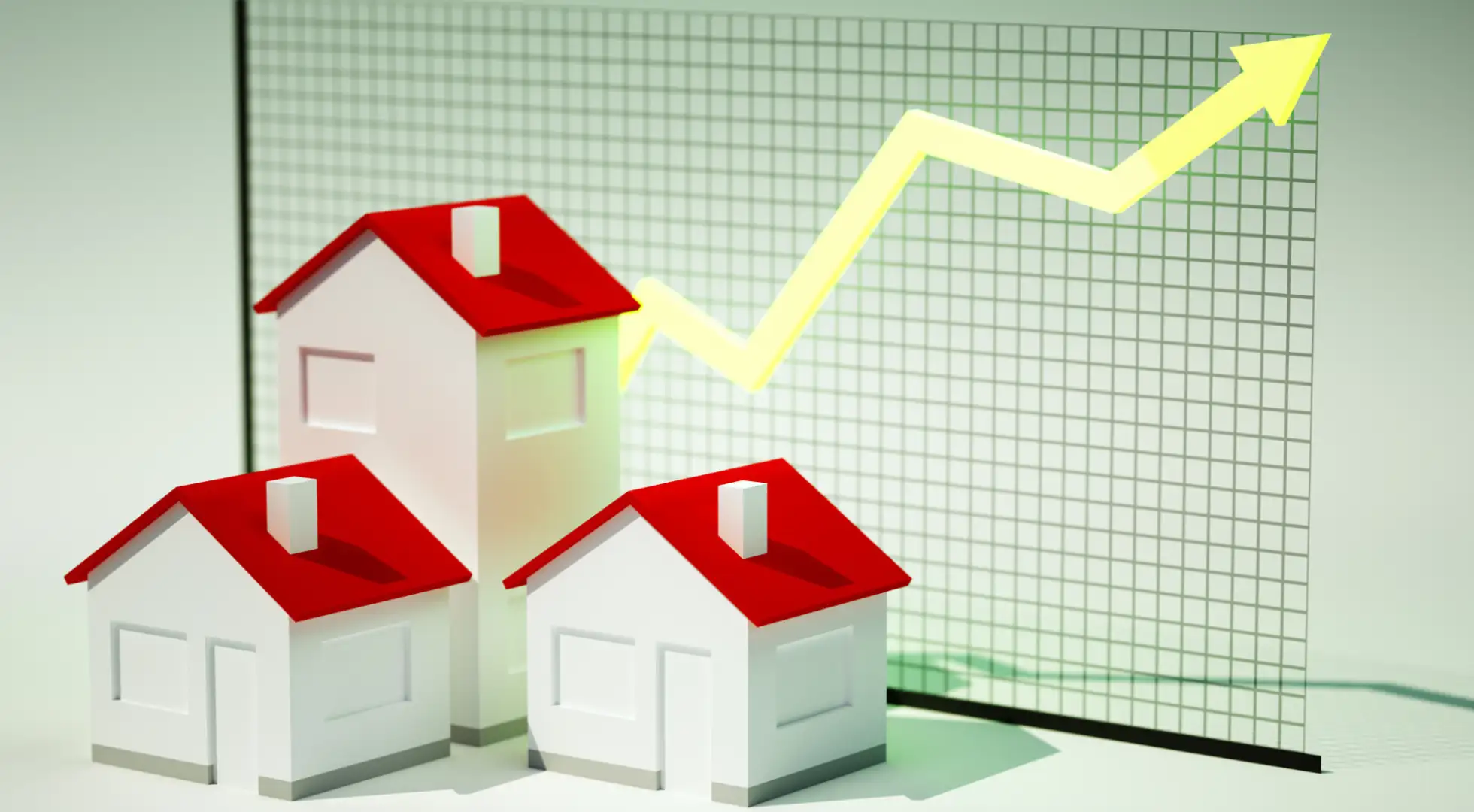 Mortgage rates in the U.S. this week reached the highest level since 2008, after gaining almost three-quarters of a percentage point since the beginning of June, according to a Freddie Mac report on Thursday.
The average rate for a 30-year fixed home loan is 5.81%, up from 5.78% last week. The average rate for a 15-year fixed loan rose to 4.92%, the highest since 2009, from 4.81% last week, Freddie Mac said.
Interest rates for home loans are surging as mortgage bond investors demand higher yields on concerns a four-decade high in inflation will eat away at their returns. Costlier financing has priced some buyers out of the market, causing home sales to tumble every months since the beginning of the year, according to data from the National Association of Realtors.
That may provide an opening for some buyers, who won't have as much competition amid a years-long shortage of homes on the market.
"The combination of rising rates and high home prices is the likely driver of recent declines in existing home sales," said Sam Khater, Freddie Mac's chief economist. "However, in reality many potential homebuyers are still interested in purchasing a home, keeping the market competitive but leveling off the last two years of red-hot activity."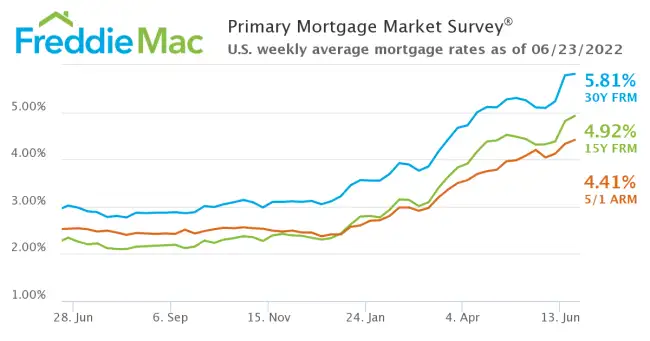 Surging home prices
The costlier financing comes on top of a record surge in home prices during the Covid-19 pandemic after a Federal Reserve bond-buying program sent borrowing costs to new lows more than a dozen times in 2020. In January 2021, the average U.S. rate for a 30-year fixed mortgage reached an all-time bottom of 2.65%, according to Freddie Mac data that goes back five decades.
The median U.S. home price rose 15% from a year earlier to $407,600 in May, the first time it has exceeded $400,000, NAR said on Tuesday. At the same time, existing home sales fell to a seasonally adjusted 5.4 million at an annualized pace, the lowest in more than a year, according to NAR data.
That drop in sales is finally putting buyers in the driver's seat, after almost two years of sellers calling the shots, said Maria Daou, a real estate broker with Coldwell Banker Warburg in New York. There's a "definite slowdown" in the market, she said, though that could be, at least in part, due to the end of school and the start of summer, when many families typical take vacations.
It's now a buyer's market
"My sense is that we are going into a buyer's market for a while," Daou said. "Buyers are keenly aware of this, and I think it is a mix of some waiting because of interest rates and the market slump, and others who might have more cash on hand, and who are going to try to take advantage of sellers who have to sell that might take a low offer now rather than an even lower offer in a few months."
Higher financing costs combined with record-high home prices have eroded affordability, especially for low- to -middle-income families, said Nadia Evangelou, a senior economist for NAR.
"Since the beginning of the year, home buying has cost about $800 more every month," Evangelou said. "These higher mortgage rates hurt affordability."
Related: Leverage Your Assumable FHA Loan To Attract Homebuyers
Inventory of available homes rises
The bright spot in a slowing market is the increase of the number of available properties, she said. The inventory of homes for sale at the end of May rose to a seventh-month high of 1.12 million, according to NAR data.
"While it is promising to see more homes available in the market, more entry-level homes are needed," Evangelou said.
About The Author:
Ellen Chang is a Houston-based freelance journalist who writes articles for U.S. News & World Report. Chang previously covered investing, retirement and personal finance for TheStreet. She focuses her articles on stocks, personal finance, energy and cybersecurity. Her byline has appeared in national business publications, including USA Today, CBS News, Yahoo Finance MSN Money, Bankrate, Kiplinger and Fox Business. Follow her on Twitter at @ellenychang and Instagram at @ellenyinchang.