Homes Now Selling For Less Than Asking Price
September 15, 2022, 8:00 AM EDT
4 MIN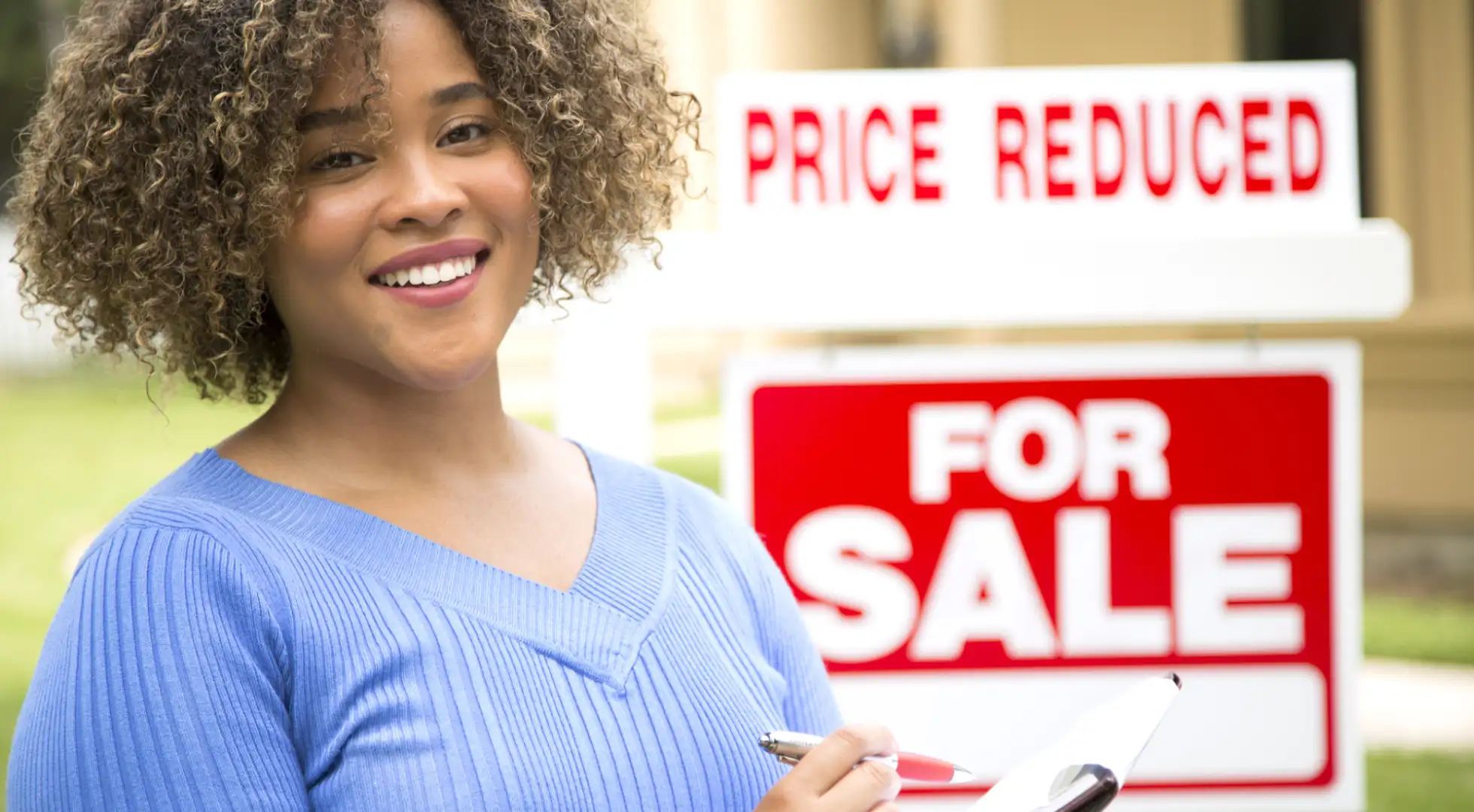 The average U.S. home sold for less than its listing price in August for the first time in 17 months, showing the U.S. housing market continues to cool as higher mortgage rates challenge buyers.
The average sale-to-list-price ratio fell to 99.8% last month, the first time it has been below 100% since March 2021, according to Sept. 1 report from Redfin (RDFN).
About 7.5% of homes on the market in August reported reductions in asking prices, matching the record high set a month earlier, according Redfin. About 37% of homes sold above list price, down from 50% a year ago when bidding wars were common.
While there is typically a drop-off in demand in autumn months, compared with the January through July period, this year likely will see more softening than usual because of the increases in mortgage rates, said Daryl Fairweather, chief economist for Redfin.
"The post-Labor Day slowdown will likely be a little more intense this year than in previous years when the market was super tight," Fairweather said.
The monthly mortgage payment for a median-priced home last month was $2,306 at a 5.66% average mortgage rate, up 39% from a year earlier when the average mortgage rate was 2.87%, Redfin said.

» Tip: Looking to buy soon? Set yourself up for having your offer accepted on a home by getting preapproved for a mortgage prior to your home search.
Homes Linger on Real Estate Market
The easing of home prices has not encouraged sellers either, according to the Redfin report. New listings dropped 16% from a year earlier, the largest decline since May 2020, the data showed.
"Expect homes to linger on the market, which may lead to another small uptick in the share of sellers lowering their prices," Fairweather said.
That means more power will be shifted to buyers, who will have time to make decisions and may be able to use standard contingencies in buying contracts, which went out of favor last year when bidding wars were common.
"Sellers need to make their homes and their prices attractive to get buyers' attention," Fairweather said.
Fewer people searched for "homes for sale" via Google – the number of searches during the week ending Aug. 27 fell by 26% from a year ago.
The seasonally adjusted Redfin Homebuyer Demand Index, which is a measure of requests for home tours and other home-buying services from Redfin agents declined by 16% year over year.
Touring activity in August fell 9% from the start of the year, compared to a 11% increase at the same period in 2021, according to home tour technology company ShowingTime.

» MORE: Calculate your monthly mortgage payment with a trusted lender
Home Prices Rising at Slower Pace
Home prices continue to rise, compared with a year earlier, albeit at a slower pace, according to data from the National Association of Realtors. In July, the median U.S. home price gained 11% from a year ago to $403,800, a slower pace than the 15% advance in January, NAR said.
July's median price was down $10,000 from last month's record high of $413,800, according to NAR data. That doesn't mean that home prices are dropping. Economists compare home prices to the year-earlier month because the so-called mix of homes, meaning the type and size of properties that sell in a month, changes as part of the annual real estate cycle.
Bigger homes for families with children tend to sell in the spring and early summer, so people can be in new residences by the start of the school year. Smaller and cheaper homes tend to sell in the second half of the year, when buyers are typically people who don't have school-age children, and tend to purchase smaller properties.
While the U.S. median home price hasn't posted a drop from a year earlier, three regional markets are showed annualized declines in August, according to Redfin data.
San Francisco saw its median home price dropped by 3.7% to $1,453,125, Honolulu's median declined 3.6% to $676,875, and Oakland, California, saw its median retreat 3% to $918,500, Redfin said.

» Don't Miss: Thinking about buying a home but want to secure a good rate? Find a lender that gives you the power to lock an interest rate for an extended period so you can shop around for a home comfortably knowing that your rate is secure and won't go up.
About The Author:
Ellen Chang is a Houston-based freelance journalist who writes articles for U.S. News & World Report. Chang previously covered investing, retirement and personal finance for TheStreet. She focuses her articles on stocks, personal finance, energy and cybersecurity. Her byline has appeared in national business publications, including USA Today, CBS News, Yahoo Finance MSN Money, Bankrate, Kiplinger and Fox Business. Follow her on Twitter at @ellenychang and Instagram at @ellenyinchang.