New-Home Construction Snaps Losing Streak, Signaling More Supply for Spring Market
September 20, 2022, 2:30 PM EDT
5 MIN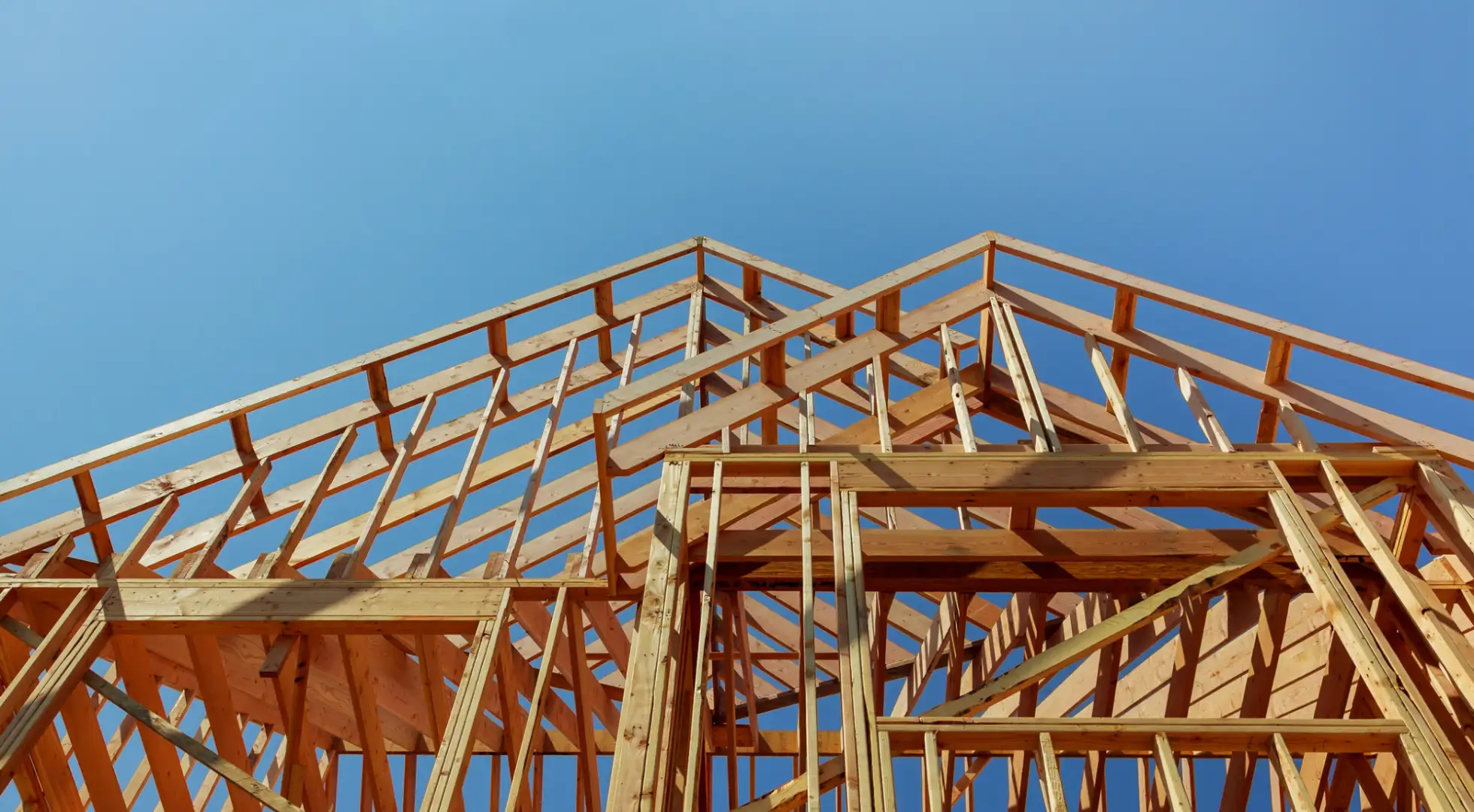 Construction of new houses in the U.S. rose in August for the first time five months, signaling home shoppers will have more inventory to choose from in the so-called spring buying season, the busiest time of the annual real estate cycle.
Builders broke ground on 935,000 single-family homes at a seasonally adjusted annualized rate last month, the first gain since February, the Commerce Department said in a report on Tuesday. It typically takes about five or six months to build a house, meaning the properties would be completed early next year.
Combined housing starts, including apartments, condominiums and single-family homes, jumped 12% in August to 1.58 million at a seasonally adjusted annual pace, after hitting a one-year low in the prior month, the Commerce report said. The August numer was about 11% higher than the average forecast of 1.42 million in a Trading Economics poll of economists.
"A surprising bounce back in new-home construction is welcome," said Lawrence Yun, chief economist of the National Association of Realtors. "The near-term single-family outlook is complicated due to high mortgage rates. But the long-term outlook for homebuilders is bright due to the need to build more to fully relieve the housing shortage."
» Tip: Looking to buy soon? Set yourself up for having your offer accepted on a home by getting preapproved for a mortgage prior to your home search.
Rate-Locked Homeowners Will Contrain Supply
The increase in new supply will be a welcome addition as existing homeowners who locked in mortgage rates near last year's historic lows will be reluctant to move, said Odeta Kushi, deputy chief economist at First American.
"Millennials aging into their prime home-buying years and a lack of existing-home inventory, as rate-locked in homeowners see little incentive to list their homes for sale, mean that new-home construction is essential in meeting future shelter demand," she said.
Mortgage rates reached an all-time low of 2.65% in the first week of 2021, as measured in a Freddie Mac (FMCC) dataset that goes back to 1971. That sparked a refinancing boom that resulted in a record $8.4 trillion in mortgages being renewed last year, according to Mortgage Bankers Association. In 2022, refninancings likely will total $2.2 trillion, MBA said.
Mortgage rates have almost doubled since the beginning of the year as bond investors demanded higher yields to compensate for inflation and the Federal Reserve stopped purchasing securities containing home loans.
The average U.S. rate for a 30-year fixed mortgage was 6.02% last week, the first time it's been above 6% since 2008, according to Freddie Mac.
"With mortgage rates rising above 6%, consumers are feeling the pinch of declining affordability, which may further price out home buyers, particularly more rate-sensitive first-time buyers," said Kushi.

New-Home Sales Will Gain in 2023
Sales of new houses probably will increase 13% next year to 720,000 from this year's 640,000, according to a forecast from NAR.
However, higher mortgage rates are crimping the pricing power of homebuilders, who last year were able to hike price tags by a record amount as they struggled with supply-chain issues and inflation, according ot NAR data.
In 2021, the median price of new homes jumped 18% in 2021 and likely will gain 12% this year, according to NAR's forecast. In 2023, the median may dip 0.3%, which could reflect a change in the sales mix as builders construct smaller homes to adjust to the higher interest rate environment.
"The latest month's increase is implying that builders still see profit opportunities even as they concede on prices," said NAR's Yun. "Material prices, including that of lumber, have been moderating, and fully completed homes are selling fast."

» MORE: Calculate your monthly mortgage payment with a trusted lender
Homebuilders Providing Incentives to Buyers
The increase in housing starts were offset by a decline in building permits. Authorization for new homes fell 10% to 1.52 million in August, the lowest since June 2020, near the beginning of the Covid-19 pandemic.
A measure of homebuilder sentiment declined for a ninth straight month in September to an eight-year low as mortgage rates continued to climb, according to the National Association of Home Builders/Wells Fargo Housing Market Index released on Monday.
"Buyer traffic is weak in many markets as more consumers remain on the sidelines due to high mortgage rates and home prices that are putting a new home purchase out of financial reach for many households," said NAHB Chairman Jerry Konter, a homebuilder from Savannah, Georgia.
Weak traffic may be a boon to home shoppers who have more power in negotiating deals, said Robert Dietz, NAHB's chief economist.
"In this soft market, more than half of the builders in our survey reported using incentives to bolster sales, including mortgage rate buydowns, free amenities and price reductions," Dietz said.

» Don't Miss: Thinking about buying a home but want to secure a good rate? Find a lender that gives you the power to lock an interest rate for an extended period so you can shop around for a home comfortably knowing that your rate is secure and won't go up.
About The Author:
Kathleen Howley has more than 20 years of experience reporting on the housing and mortgage markets for Bloomberg, Forbes and HousingWire. She earned the Gerald Loeb Award for Distinguished Business and Financial Journalism in 2008 for coverage of the financial crisis, plus awards from the New York Press Club and National Association of Real Estate Editors. She holds a degree in journalism from the University of Massachusetts, Amherst.