Pros and Cons of Adjustable-Rate Mortgages as Homebuyers Seek Cheaper Financing
July 8, 2022, 2:17 PM EDT
4 MIN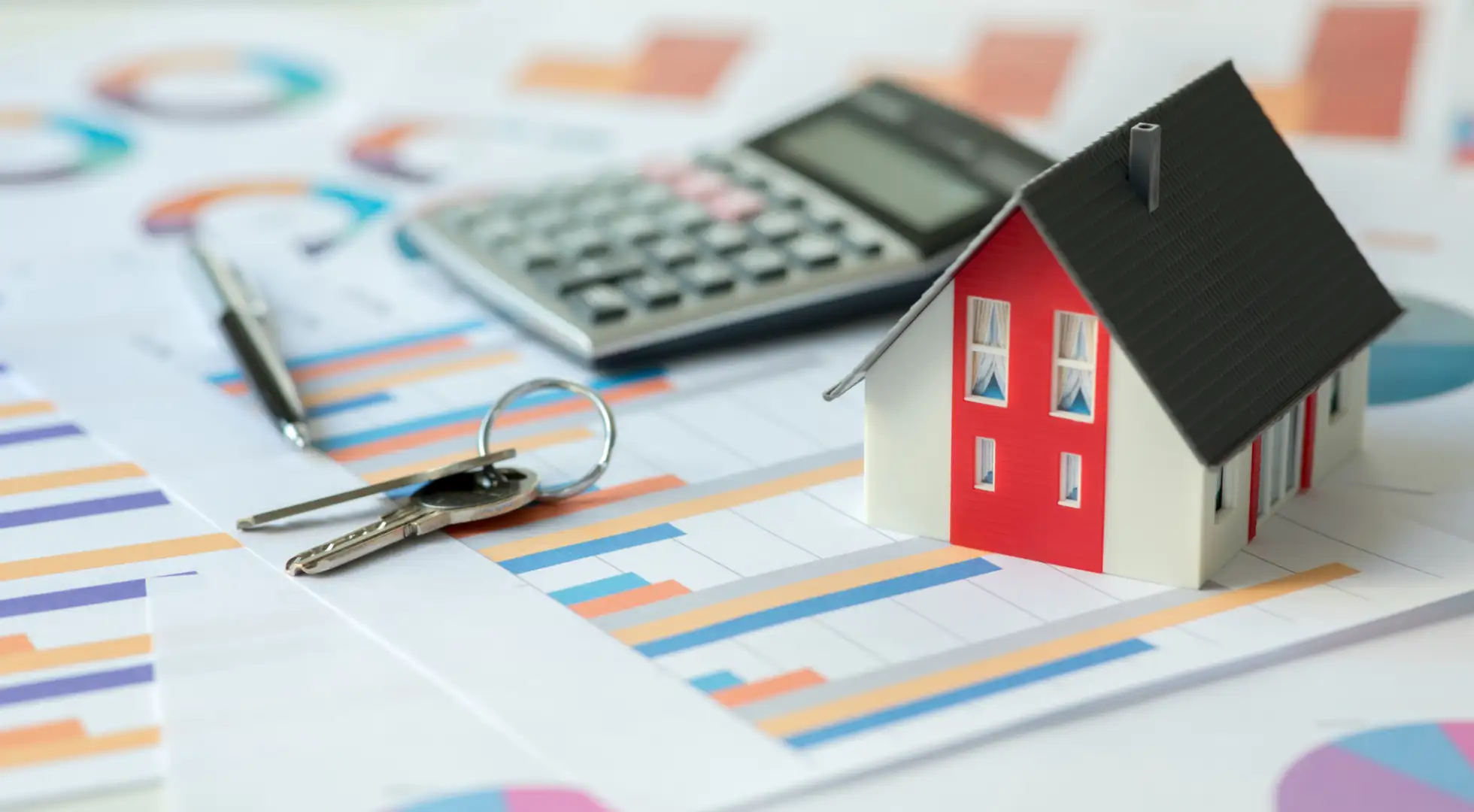 Demand for adjustable-rate mortgages is surging as interest rates rise. It's a type of home loan that comes with pros and cons, including lower interest rates than 30-year fixed mortgages and less predictability.
ARMs, which typically have rates fixed for five to 10 years before annual adjustments begin, currently have rates more than a percentage point below a 30-year fixed mortgage, according to a report last week from Mortgage Bankers Association. Applications for ARMs tripled in June compared to the beginning of the year, MBA said, as more homebuyers opted for the lower payments while stretching to pay sky-high home prices.
The average U.S. rate for a so-called 5/1 ARM – meaning, an initial fixed period of five years, followed by annual adjustments – was 4.62% in June's final week, compared with an average 5.74% for a mortgage fixed for 30 years, according to MBA. When ARMs reset, the adjustment is typically capped, and the rate doesn't always go up – if the U.S. economy is contracting when the rate resets, a borrower could end up with lower rates without having to pay for a refinancing.
While refinancing is always an option, consumers have to pay for closing costs again, which add thousands of dollars to a mortgage.
"Adjustable-rate mortgages can work really well for homebuyers who plan to stay in their home for less than 5 to 10 years and have the means to cover higher payments when the loan resets," said Arnell Brady, a senior loan officer Bay Equity Home Loans, Redfin's mortgage company.
Learn More: Calculate your ARM payment with a trusted lender
Pros of Adjustable Rate Mortgages
Consumers who are seeking lower mortgage payments because of tight budgets could benefit from choosing an ARM, said Greg McBride, chief financial analyst for Bankrate, a New York-based financial data company.
"An adjustable rate mortgage could be beneficial to borrowers that only plan to be in the home for several years," he said. "For borrowers comfortable with the risk and able to absorb higher payments if the timetable changes, an adjustable mortgage can offer several years of lower payments than with a traditional fixed rate mortgage."
As interest rates climb because of the Federal Reserve's attempts to curb inflation, ARMs look enticing to homebuyers, said Jackie Boies, a senior director for Money Management International, a Sugar Land, Texas-based nonprofit debt counseling organization.
Since the rate on a 30-year fixed rate mortgage today is nearly double this time last year, an ARM can provide for a more affordable initial monthly payment as housing prices have risen since last year. Redfin reported that the median home sale price was up 14% year over year to a record $399,998 for the four-week period ending June 19. The monthly mortgage payment for a median asking price home rose to $2,500 at the current 5.81% mortgage rate, which is up 48% from $1,693 a year earlier when mortgage rates were 3.02%.
The ARMs being offered by mortgage lenders currently are different from the ones that were popular before the housing crisis of 2008-9. The qualifications such as income and credit scores are more stringent, she said.
"There are limits on how often mortgage rates may be adjusted with caps on increases and clearer loan disclosures to ensure that borrowers are making good decisions about their home financing," Boies said.
Next Step: Check official ARM requirements and see if you qualify
Cons of Adjustable Rate Mortgages
One major factor to consider for consumers who are opting for an ARM is that your monthly payments are likely to increase after the initial five-, seven- or 10-year period.
"This isn't without risk," said Bankrate's McBride. "If your timetable changes, you could find yourself in a loan that will be pricing upward and increasing your monthly payments."
While refinancing is always an option, mortgage rates could be higher in the future.
"There is also no guarantee of being able to refinance into more favorable terms years from now," he said.
Homeowners with an ARM borrower should know the details of their loan terms, how high the rate might adjust up and calculate the increased payment into their monthly budget to make sure it is still affordable, Boies said.
An ARM may not provide the "same peace of mind that comes along" with a 30-year fixed mortgage whose rates do not increase, said Steve Reich, chief operations officer of Finance of America Mortgage.
Homeowners have to consider how long they plan to own their home - if they plan on owning it for a long time, an ARM may not be the "best fit given the possibility of fluctuation in payments," he said.
"Before making a decision, however, consumers should consult with a knowledgeable loan officer to ensure that they fully understand the difference between an ARM and a fixed-rate mortgage and the potential short- and long-term financial implications," Reich said.
Don't Miss: Fast track your home loan preapproval with a trusted lender
About The Author:
Ellen Chang is a Houston-based freelance journalist who writes articles for U.S. News & World Report. Chang previously covered investing, retirement and personal finance for TheStreet. She focuses her articles on stocks, personal finance, energy and cybersecurity. Her byline has appeared in national business publications, including USA Today, CBS News, Yahoo Finance MSN Money, Bankrate, Kiplinger and Fox Business. Follow her on Twitter at @ellenychang and Instagram at @ellenyinchang.