Mortgage Rates Spike to Highest Level Since 2008 on Red-Hot Inflation, Freddie Mac Says
June 16, 2022, 12:00 PM EDT
2 MIN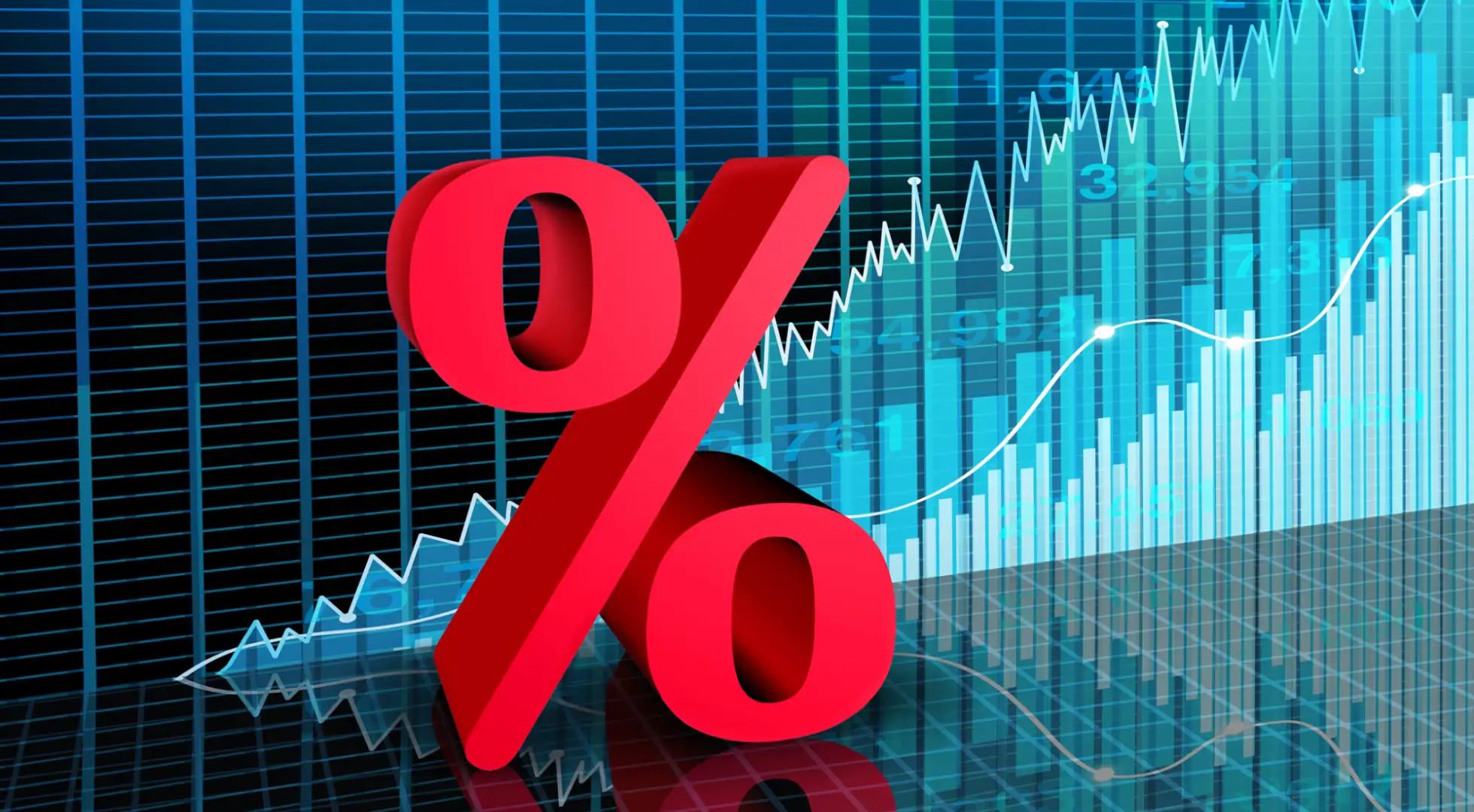 Mortgage rates in the U.S. jumped more than half a percentage point this week, the largest increase in more than three decades, as investors in mortgage bonds worried about surging inflation.
The average rate for a 30-year fixed home loan is 5.78%, the highest rate since the financial crisis in 2008, up from 5.23% last week, according to a report on Thursday from Freddie Mac. The average rate for a 15-year fixed loan, a popular option for people approaching retirement, rose to 4.81%, the highest since 2009, from 4.38% last week, Freddie Mac said.
Interest rates are surging as the bond investors demand higher yields on concerns a four-decade high in inflation will eat away at their returns. Financial markets were turbulent in the days leading up to Wednesday's Federal Reserve decision to hike the central bank's overnight lending rate by three-quarters of a percentage point, the biggest increase since 1994, to reign in consumer prices.
"These higher rates are the result of a shift in expectations about inflation and the course of monetary policy," said Sam Khater, Freddie Mac's chief economist.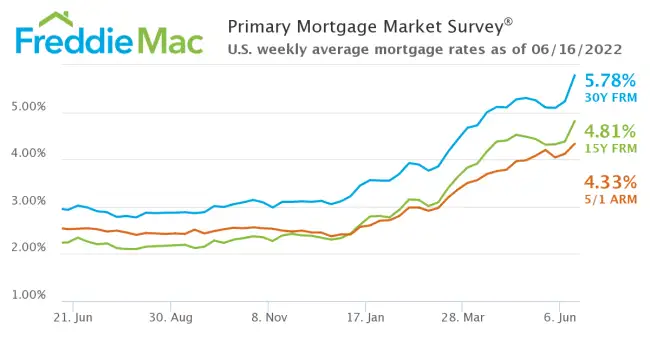 Inflation hit a new 40-year high in May as consumer prices rose 8.6% from a year earlier, the Labor Department said in a report last week. Prices are rising across the globe after the Covid-19 pandemic snarled supply chains and the Russian invasion of Ukraine caused energy and food prices to spike.
While higher interest rates have strained affordability for people looking to buy a home, they will also soften competition for housing amid a long-standing shortage of available properties, Fed Chairman Jerome Powell said in a press conference yesterday after the Federal Open Market Committee issued its statement on Wednesday.
"Activity in the housing sector looks to be softening, in part reflecting higher mortgage rates," Powell said. "The tightening in financial conditions that we have seen in recent months should continue to temper growth and help bring demand into better balance with supply."
That could help some buyers, who have been outbid in a competitive housing market, he said.
"If you're a home buyer, somebody or a young person looking to buy a home, you need a bit of a reset," Powell said. "We need to get back to a place where supply and demand are back together and where inflation is down low again and mortgages rates are low again."
About The Author:
Kathleen Howley has more than 20 years of experience reporting on the housing and mortgage markets for Bloomberg, Forbes and HousingWire. She earned the Gerald Loeb Award for Distinguished Business and Financial Journalism in 2008 for coverage of the financial crisis, plus awards from the New York Press Club and National Association of Real Estate Editors. She holds a degree in journalism from the University of Massachusetts, Amherst.