Pending Home Sales Drop to the Slowest Pace in Nearly a Decade, NAR Says
May 26, 2022, 11:30 AM EDT
2 MIN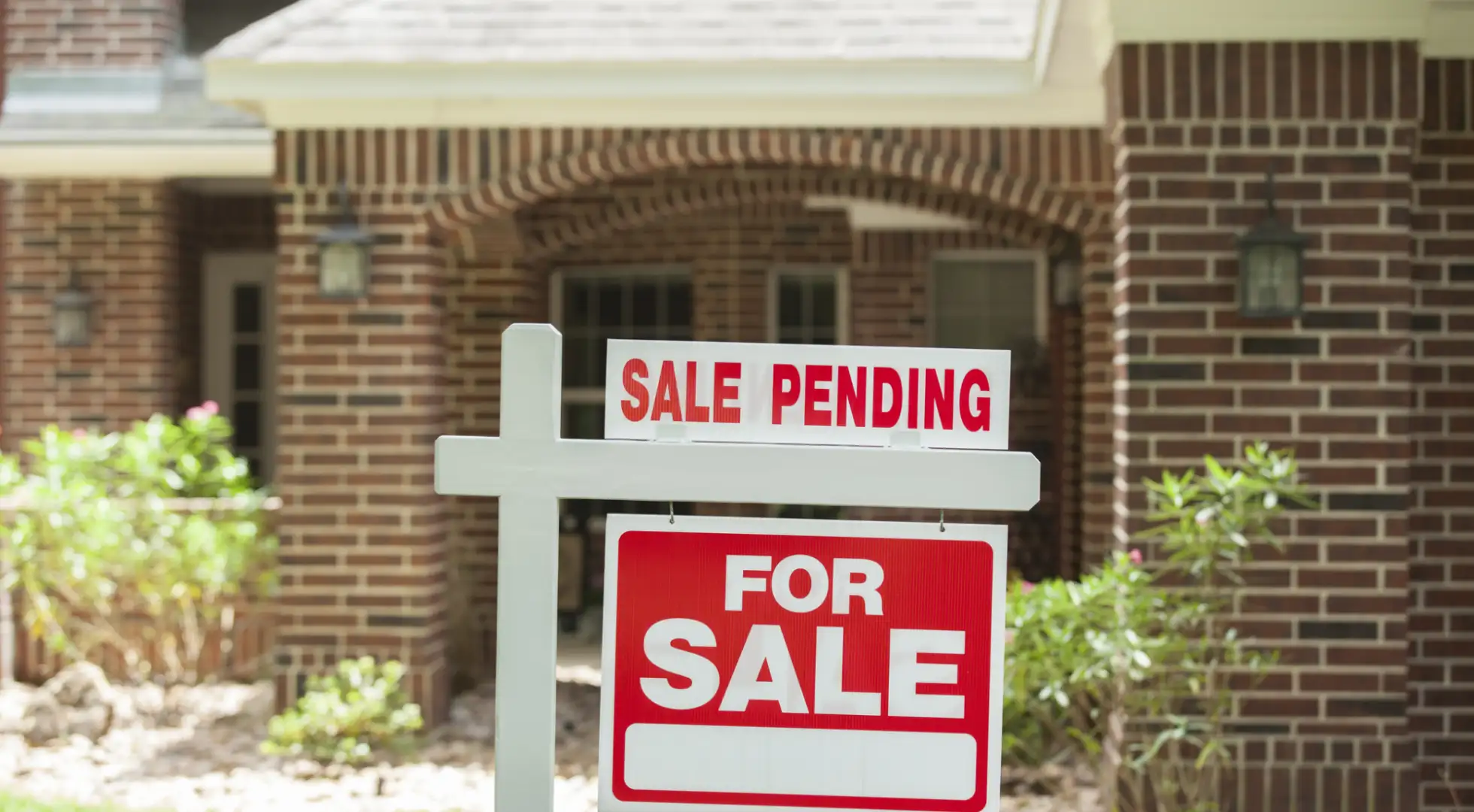 U.S. pending home sales fell 3.9% in April to the slowest pace in nearly a decade as higher mortgage rates priced more buyers out of the market.
An index measuring signed contracts declined to 99.3 from 103.3 in March, the sixth consecutive monthly decline, according to a Thursday report from the National Association of Realtors. April's retreat was four times worse than the 0.8% drop predicted by economists surveyed by Trading Economics.
Home sales are slowing at the start of the so-called spring selling season, typically the busiest time of year for real estate transactions, as surging mortgage rates deterred buyers. April's pending home sales were 9.1% lower compared with a year ago, NAR said.
"Pending contracts are telling, as they better reflect the timelier impact from higher mortgage rates than do closings," said Lawrence Yun, chief economist of the National Association of Realtors.
Home-loan rates spiked more than two percentage points from the start of the year to a nearly 13-year high of 5.3% in mid-May, according to Freddie Mac.
Because of the rise in mortgage rates, existing-home sales probably will plummet 9% in 2022 after an 8.5% gain in 2021, Yun said. Home-price gains measured as an annualized rate probably will slow to 5% by year's end, a fraction of 2021's record 17% gain, he said.
Higher mortgage rates have bumped up the cost of purchasing a home by more than 25% from a year ago, while steeper home prices are adding another 15%, Yun said. While home-price gains probably will slow, the U.S. is unlikely to see prices fall, Yun said.
"Home prices in the meantime appear in no danger of any meaningful decline," Yun said. "There is an ongoing housing shortage, and properly listed homes are still selling swiftly – generally seeing a contract signed within a month."
April's decline in pending home sales was worsened by a shortage of properties for sale, especially the type of starter homes that first-time buyers tend to purchase, said Mark Fleming, chief economist for First American.
Some of that shortage stemmed from homeowners with rock-bottom mortgage rates deciding to stay put rather than pay more for financing, a "prisoner's dilemma," Fleming said.
"There is limited incentive to sell if it will cost more each month to borrow the same amount of money," he said. "Higher mortgage rates leave existing homeowners feeling 'rate locked-in' to their existing homes and existing homeowners are the largest source of buyers, so the greater the rate lock-in effect, the fewer homes for sale and fewer home sales."
About The Author:
Ellen Chang is a Houston-based freelance journalist who writes articles for U.S. News & World Report. Chang previously covered investing, retirement and personal finance for TheStreet. She focuses her articles on stocks, personal finance, energy and cybersecurity. Her byline has appeared in national business publications, including USA Today, CBS News, Yahoo Finance MSN Money, Bankrate, Kiplinger and Fox Business. Follow her on Twitter at @ellenychang and Instagram at @ellenyinchang.