Mortgage Rates Rise as Federal Reserve Ends Bond-Buying Program
March 10, 2022, 10:33 AM EST
2 MIN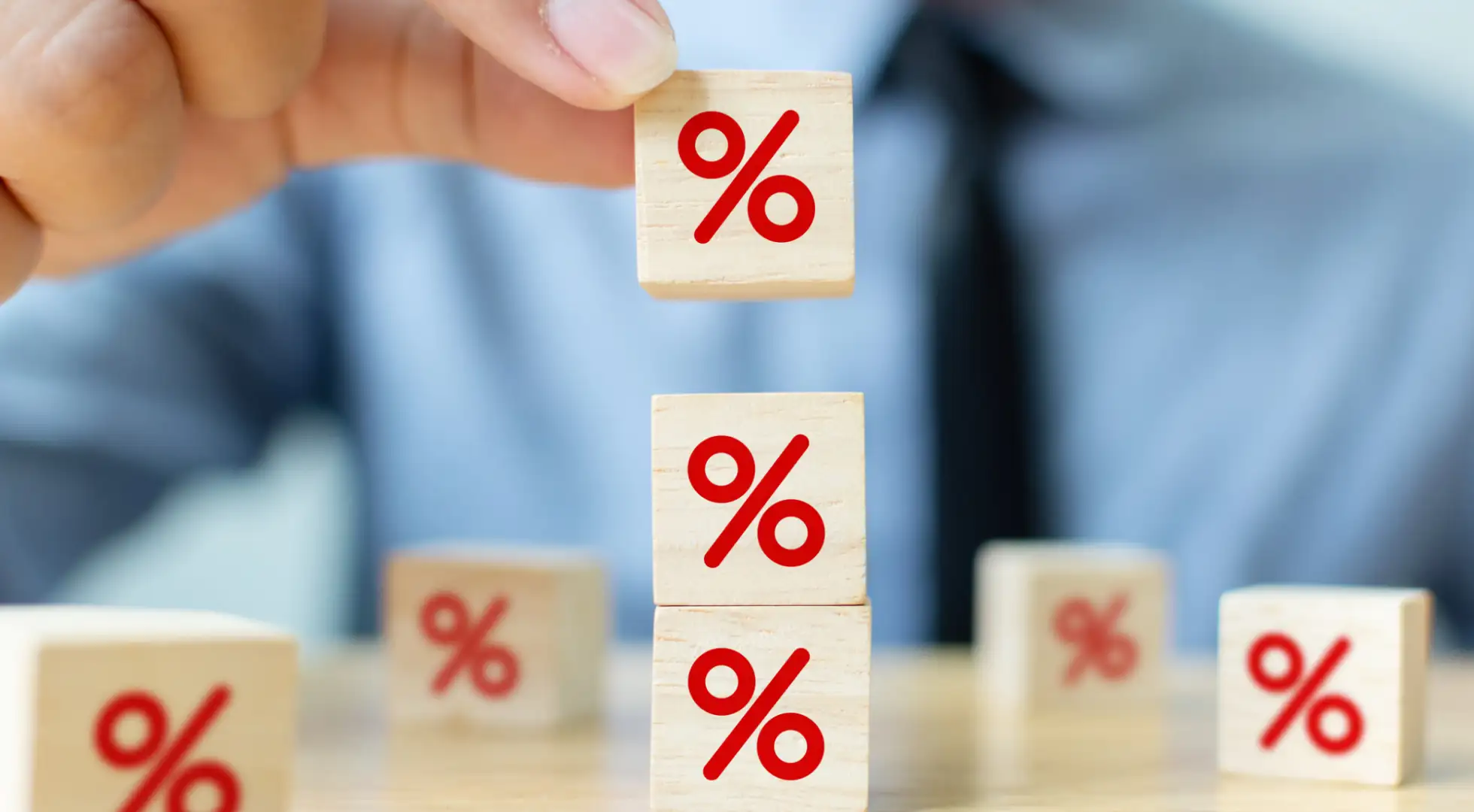 Mortgage rates rose for the first time in three weeks to the third-highest level in almost two years as the Federal Reserve ended its pandemic-era bond-buying program.
The average U.S. rate for a 30-year fixed mortgage is 3.85% this week, up from last week's 3.76%, according to Freddie Mac. The average 15-year fixed rate is 3.09%, up from 3.01%.
Mortgage rates fell in the first two weeks after Russia invaded Ukraine as global money managers sought the safe harbor of dollar-denominated bonds. The gain this week came as the Fed concluded a two-year program buying Treasuries and mortgage bonds to prevent a credit crunch during the Covid-19 pandemic.
"Over the long-term, we expect rates to continue to rise as inflation broadens and shortages increasingly impact many segments of the economy," said Sam Khater, Freddie Mac's chief economist. "However, uncertainty about the war in Ukraine is driving rate volatility that likely will continue in the short-term."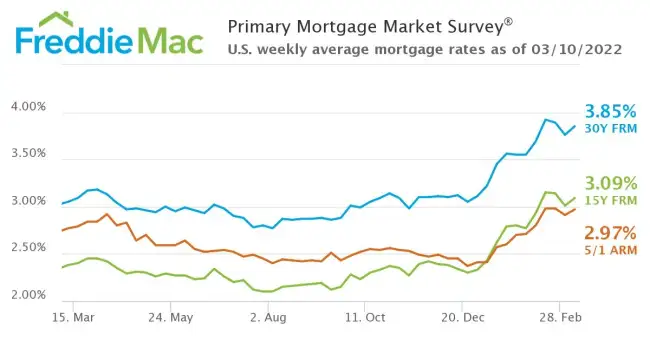 The Fed purchased nearly $6 trillion of mortgage bonds and long-term Treasuries during the two years of the asset purchasing program, a method of supporting the economy called quantitative easing, or QE.
The Fed purchases added to competition in the bond markets, which tends to compress yields and drive down home-loan financing costs. The average U.S. rate for a 30-year fixed home loan fell below 3% for the first time ever in July 2020, four months after the start of QE, according to Freddie Mac data.
The rate set new record lows more than a dozen times in 2020, reaching an all-time low of 2.65% in 2021's first week, according to Freddie Mac records that go back to 1971.
The average 30-year fixed rate probably will rise to 3.9% by the end of 2022 and reach 4% in 2023's first quarter, according to a forecast from the National Association of Realtors.
That likely will slow home-price gains to 5.1% in 2022, compared with a year earlier, compared with a 17% increase in 2021, NAR said.
About The Author:
Kathleen Howley has more than 20 years of experience reporting on the housing and mortgage markets for Bloomberg, Forbes and HousingWire. She earned the Gerald Loeb Award for Distinguished Business and Financial Journalism in 2008 for coverage of the financial crisis, plus awards from the New York Press Club and National Association of Real Estate Editors. She holds a degree in journalism from the University of Massachusetts, Amherst.