Mortgage Rates Post Biggest Two-Week Gain Since 2009 on Inflation Concerns
March 24, 2022, 10:43 AM EDT
2 MIN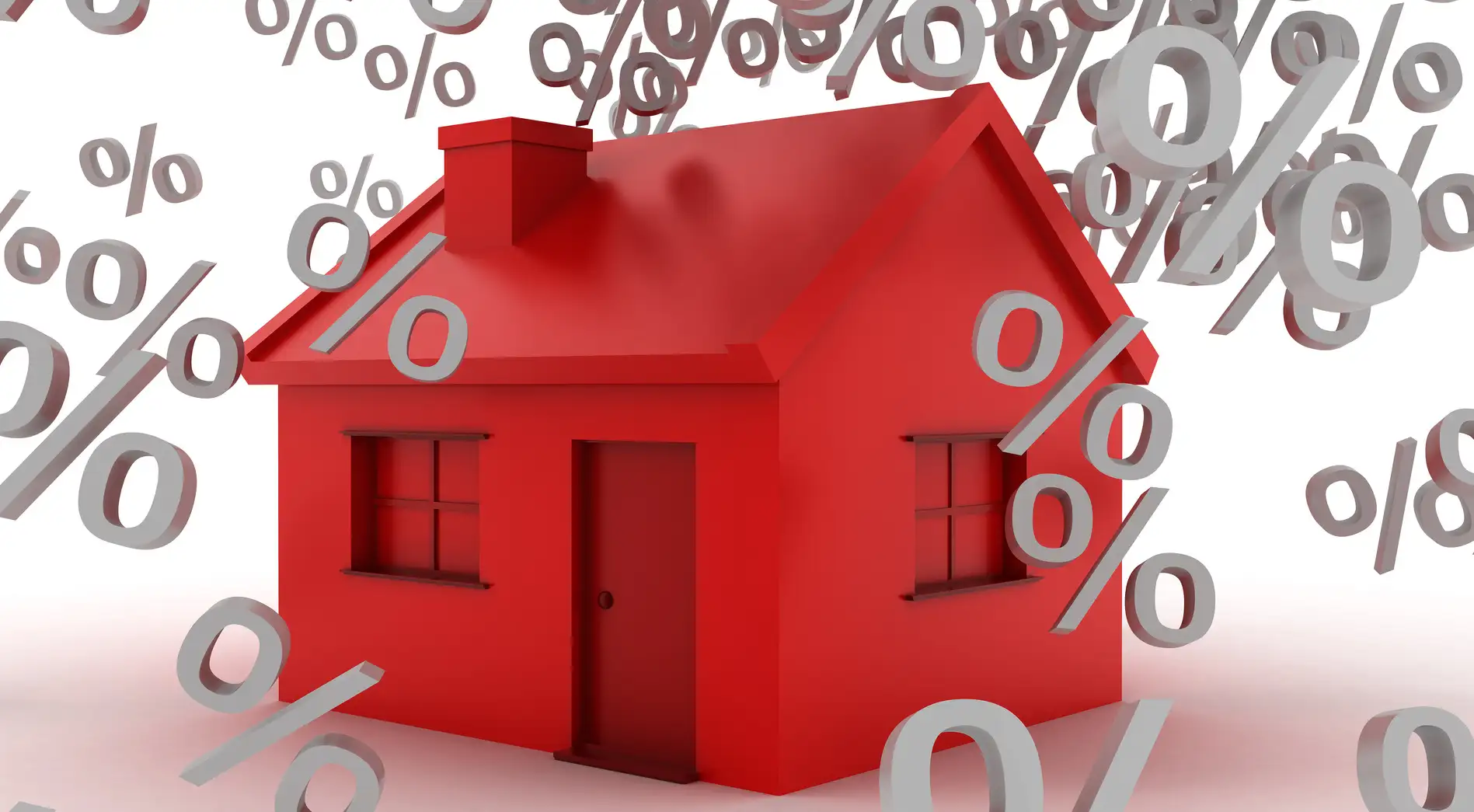 Mortgage rates jumped a quarter of a percentage point this week, following a similar-sized increase in the prior seven days, marking the biggest two-week increase in more than a decade.
The average U.S. rate for a 30-year fixed mortgage rose to 4.42%, the highest since January 2019, from 4.16% in the prior week, according to a report on Thursday from Freddie Mac. That's a gain of 0.57% in two weeks, the most since a 0.68% two-week gain in June 2009.
Rates are surging after the Federal Reserve ended a pandemic-era bond-buying program earlier this month and said it would discuss at its May meeting a reduction of its balance sheet. That means that rather than being the bond market's biggest buyer of Treasuries and securities containing home loans, it may be turning into a seller, at a level not yet determined.
At issue is whether the central bank would simply allow "run-off" or whether there will be a more aggressive reduction policy as it tightens monetary policy to fight inflation that is being worsened by Russia's invasion of Ukraine.
"Rising inflation, escalating geopolitical uncertainty and the Federal Reserve's actions are driving rates higher and weakening consumers' purchasing power," said Sam Khater, chief economist of Fannie Mae, which has published a weekly mortgage rate report since 1971.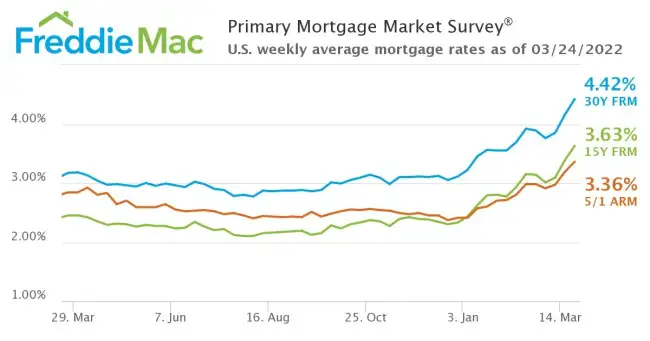 The Fed jumped into the bond market in March 2020, when the Covid-19 pandemic first started hitting the U.S., by announcing it would start purchasing Treasuries and mortgage-backed securities to prevent a credit crunch similar to the one that helped to crash the economy in 2008.
The central bank's actions kept credit flowing and also resulted in a downward spiral in mortgage rates that sparked a boom in home prices and boosted refinancings. The average U.S. rate for a 30-year fixed home loan dropped below 3% for the first time ever in July 2020, as the Fed beefed up demand for bonds, and went on to set new lows more than a dozen times in 2020 before falling to a record 2.65% in 2021's first week.
The mortgage bond investors who buy the securities containing U.S. home loans typically demand higher yields when inflation is rising because it eats into their returns. That, coupled with the Fed's exit from the market, put upward pressure on home loan rates.
The war in Ukraine is causing spikes in energy prices that could worsen inflation, which is already at its fastest pace since the 1980s. The Consumer Price Index rose 7.9% in February from a year earlier, reaching a 40-year high, according to a Labor Department report earlier this month.
Also, a spike in new Covid-19 infections in China has resulted in the lockdown of millions of people, including factory and port workers, which could worsen the global supply-chain problems that first sparked the inflation cycle after the start of the pandemic.
About The Author:
Kathleen Howley has more than 20 years of experience reporting on the housing and mortgage markets for Bloomberg, Forbes and HousingWire. She earned the Gerald Loeb Award for Distinguished Business and Financial Journalism in 2008 for coverage of the financial crisis, plus awards from the New York Press Club and National Association of Real Estate Editors. She holds a degree in journalism from the University of Massachusetts, Amherst.