Mortgage Rates Rise to a Six-Month High, Freddie Mac Says
October 14, 2021, 11:03 AM EDT
2 MIN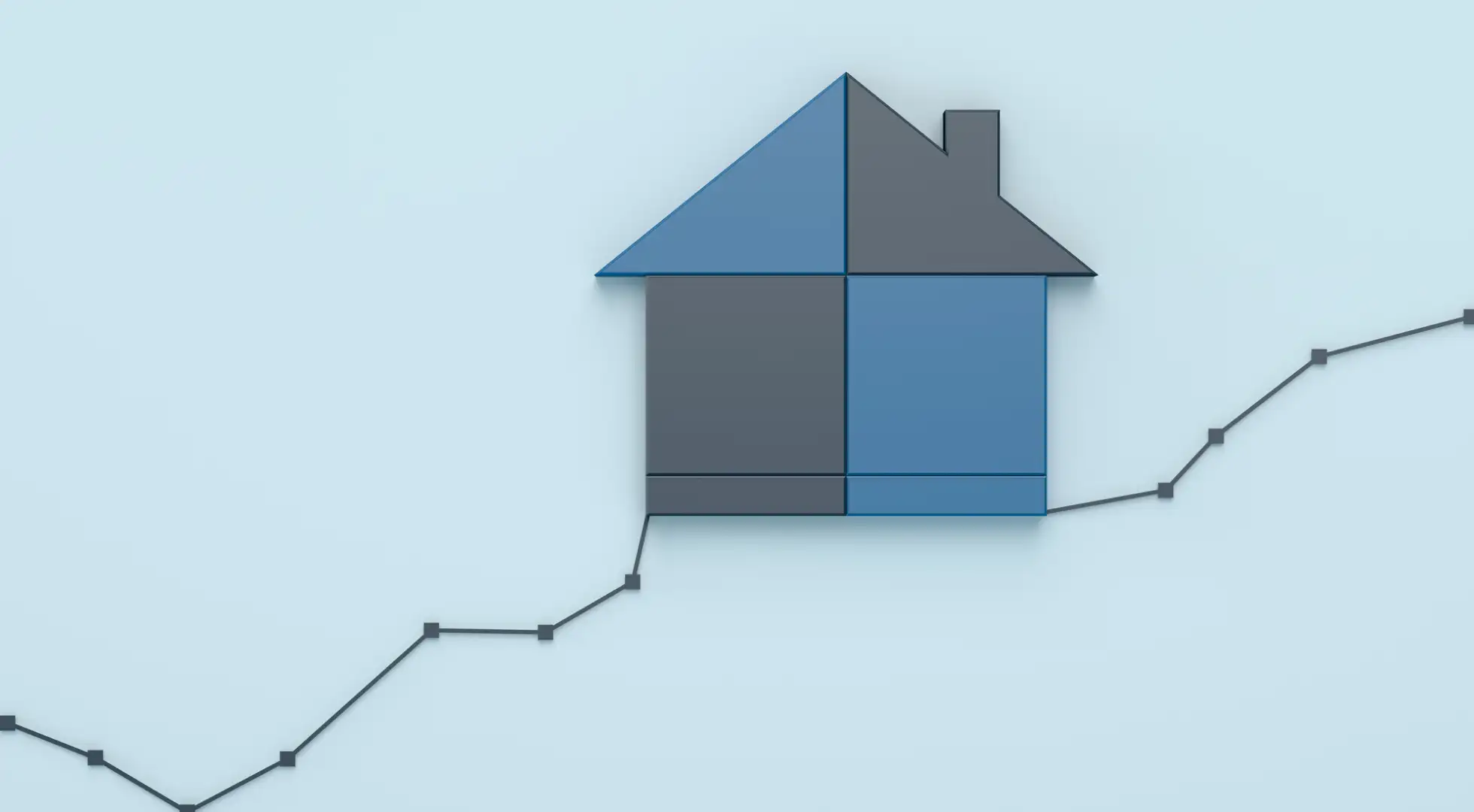 Home loan rates are rising as pandemic-fueled inflation remains high and bond investors react to the Federal Reserve's plan to begin tapering its purchases of Treasuries and mortgage-backed securities.
The average U.S. rate for a 30-year fixed mortgage is 3.05% this week, the highest since April's first week, up from 2.99% last week, Freddie Mac said in a report on Thursday. The average fixed rate for a 15-year home loan is 2.30%, the highest since June, up from 2.23%, the mortgage securitizer said.
Mortgage rates are increasing as bond investors demand higher yields to compensate for pandemic-fueled inflation and they react to the Fed's plan to "soon" begin winding down its footprint in the fixed-asset markets. Yesterday, the Fed released details in the minutes of last month's meeting that showed the taper could begin as early as next month and could start with reductions totalling $15 billion a month.
"As inflationary pressure builds due to the ongoing pandemic and tightening monetary policy, we expect rates to continue a modest upswing," said Sam Khater, Freddie Mac's chief economist.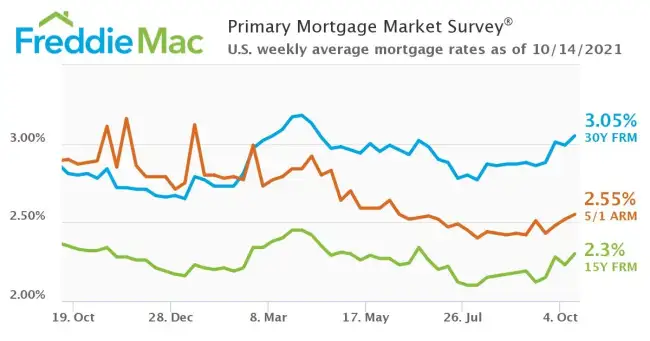 Core inflation is rising at a pace that's double the 2% target set by the Fed, a government report showed on Wednesday. Fed Chairman Jerome Powell has made clear that the central bank considers the higher inflation since April to be a transitory effect of pandemic supply-chain bottlenecks.
Core inflation, known as the Fed's preferred gauge of prices, rose 4% in September from a year earlier, flat with the prior month, according to a report from the Labor Department on Wednesday. That rate, which excludes volatile sectors such as energy, decelerated from a 4.5% pace in June and 4.3% in July.
Bond investors who are the biggest influence on mortgage rates closely track inflation for two reasons: It eats away at fixed-asset returns, and it also will impact the Fed's consideration of when to lift its benchmark overnight lending rate.
September's overall inflation rate, including volatile sectors such as energy, increased 5.4% from a year ago, the fastest pace in 13 years. In the prior month, the rate rose 5.3% from a year earlier, according to the government data.
The increase in September was led by a 25% jump in energy prices from a year ago, according to the report. Food prices rose 4.6% from a year earlier.
About The Author:
Kathleen Howley has more than 20 years of experience reporting on the housing and mortgage markets for Bloomberg, Forbes and HousingWire. She earned the Gerald Loeb Award for Distinguished Business and Financial Journalism in 2008 for coverage of the financial crisis, plus awards from the New York Press Club and National Association of Real Estate Editors. She holds a degree in journalism from the University of Massachusetts, Amherst.