Mortgage Rates Increase on Economic Data and Inflation Concerns
October 21, 2021, 10:00 AM EDT
2 MIN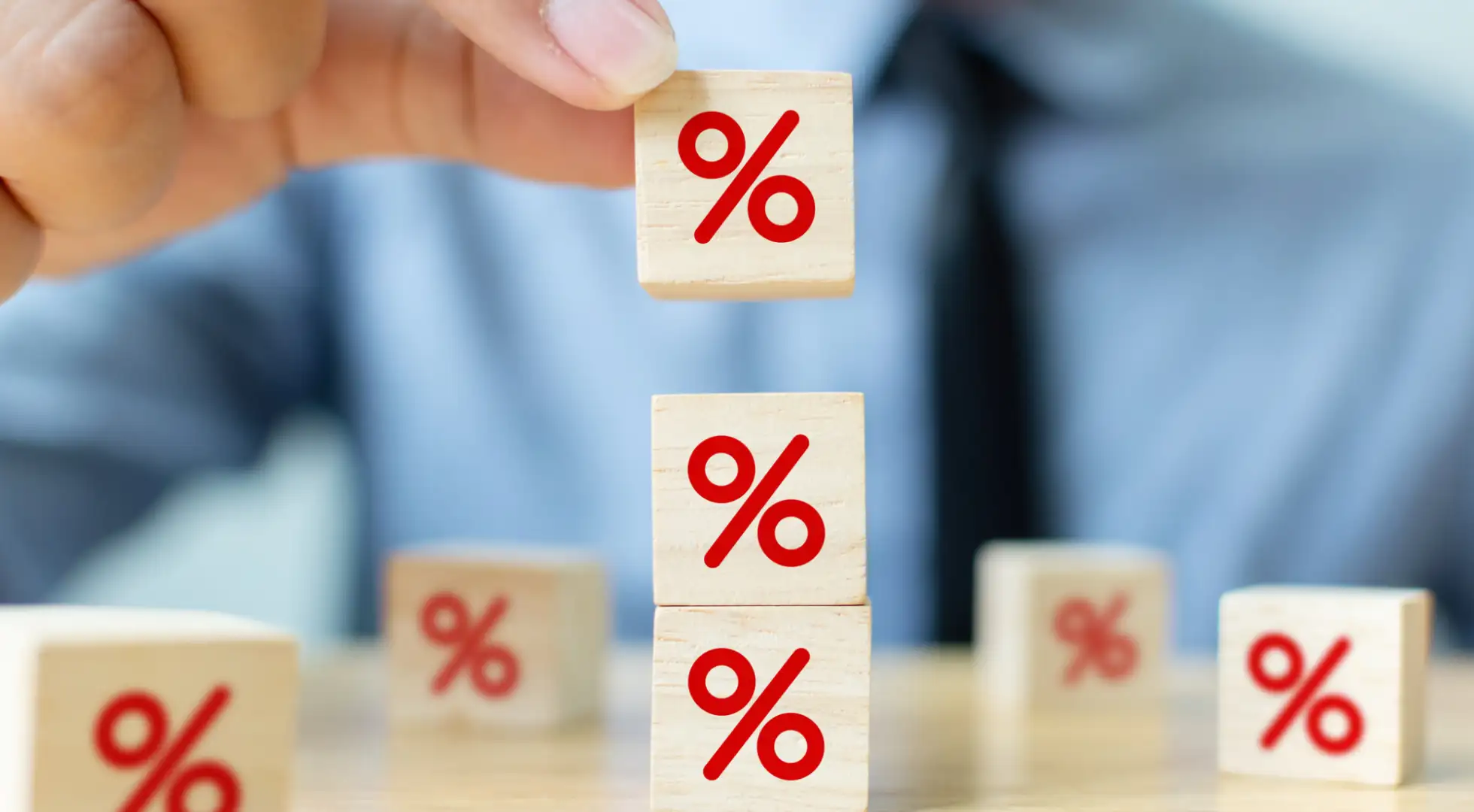 Mortgage rates rose this week as stronger-than-expected economic data and concerns about inflation drove bond investors to demand higher yields for their investments.
The average U.S. rate for a 30-year fixed mortgage is 3.09%, up from 3.05% last week, the highest since April's first week, Freddie Mac said in a report on Thursday. The average 15-year rate is 2.33%, up from 2.3%, the mortgage securitizer said.
Interest rates for home loans reacted as yields for the benchmark 10-year Treasury rose to the highest level since mid-May. Bond investors are demanding higher returns after a series of economic reports showed the economy may be heating up, said Zillow Vice President of Capital Markets Paul Thomas.
While home loan rates increased, they didn't rise as high as the yields on government bonds they typically track, he said.
"Stronger-than-expected retail sales data and higher-than-expected inflation measures fueled rate increases over the past week," Thomas said. "Bond yields continued to rise, yet mortgage rates offered to consumers ended only slightly higher than the prior week."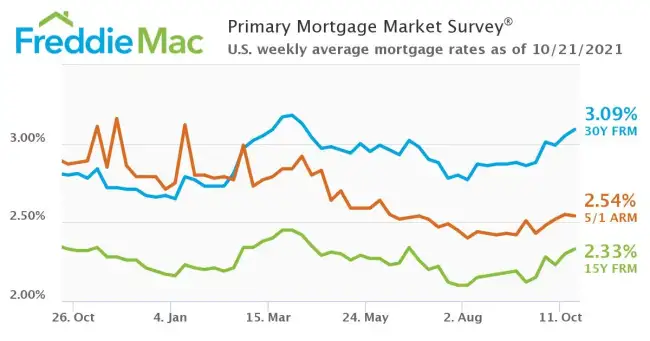 The improving economic data likely will support the Federal Reserve's view that it could begin tapering its bond-purchasing program as early as next month, said Tiffany Wilding, chief U.S. economist of PIMCO, the world's largest bond fund.
"We do see some really encouraging signs that the economy is reaccelerating, and this makes us more confident that monetary policy can get on with this tapering business that we expect in November and we can continue to recover from this pandemic," she told Bloomberg TV on Thursday morning.
The Fed became one of the market's biggest buyers when it started an asset-purchasing program in March 2020 to support the economy during the pandemic. Since last year, it has been buying $80 billion of treasuries and $40 billion of mortgage-backed securities a month.
While home loan rates are heading higher, they are not expected to spike. The U.S. 30-year fixed mortgage rate probably will average 3.1% in the final three months of 2021, the highest since 2020's second quarter, and increase to 3.4% by the end of 2022, Fannie Mae, the world's largest mortgage buyer, said in a forecast last week.
"Although refinance demand is expected to fall next year – due in part to upwardly drifting rates – originations are expected to remain above pre-pandemic levels with continued home price strength and moderate rate levels," Fannie Mae economists said in comments released in tandem with the forecast.
About The Author:
Kathleen Howley has more than 20 years of experience reporting on the housing and mortgage markets for Bloomberg, Forbes and HousingWire. She earned the Gerald Loeb Award for Distinguished Business and Financial Journalism in 2008 for coverage of the financial crisis, plus awards from the New York Press Club and National Association of Real Estate Editors. She holds a degree in journalism from the University of Massachusetts, Amherst.