Mortgage Rates Gain on Fed Plan to Speed Up Bond Taper
December 16, 2021, 11:30 AM EST
2 MIN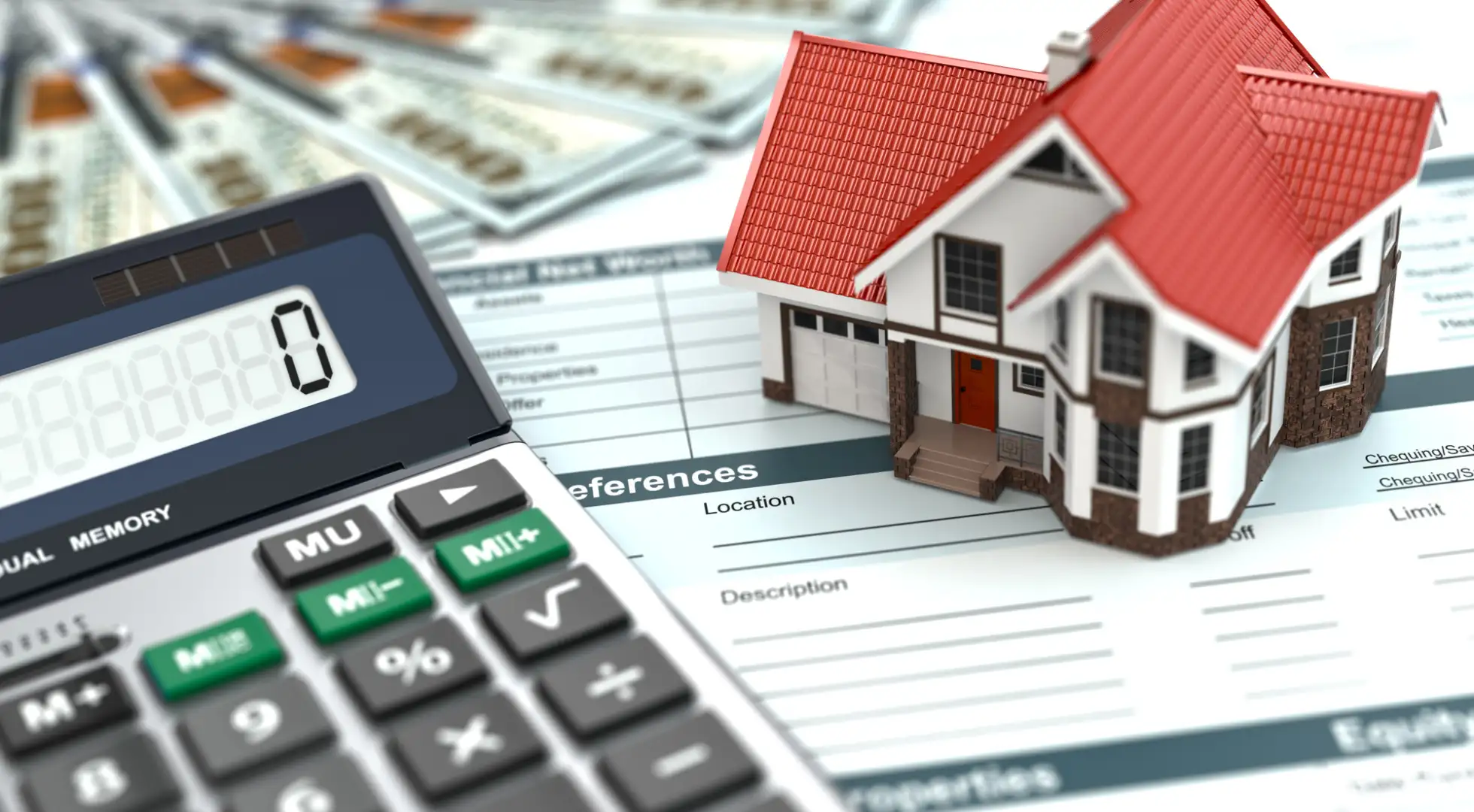 Mortgage rates rose this week to the highest level in more than a month as the market reacted to the Federal Reserve's plan to speed up its tapering of bond purchases.
The average U.S. rate for a 30-year fixed home loan rose to 3.12% from 3.1% last week, Freddie Mac said on Thursday. That's the highest level since the 3.14% in October's final week that was a seven-month peak.
The mortgage bond investors who have the biggest influence on home financing costs were reacting to a decision by the Fed to quicken its wind-down of an asset purchasing program it began in March 2020 to keep credit flowing during the Covid-19 pandemic. Having the central bank as a major buyer in the bond markets drove borrowing costs to the lowest levels ever recorded.
The Fed's decision came after a government report last week showed inflation surged in November to the highest level in almost 40 years. The central bank will buy $60 billion of bonds in January, half the pace it maintained for most of 2021, and continue to taper the purchases as long as the economic recovery continues, Fed Chairman Jerome Powell told reporters on Wednesday.
"Mortgage rates inched up as a result of economic improvement and a shift in monetary policy guidance," said Sam Khater, Freddie Mac's chief economist.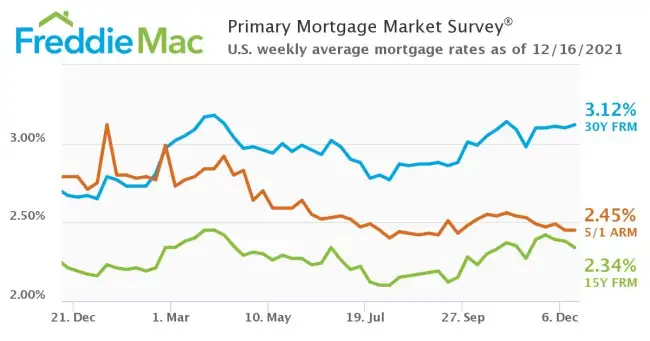 While every major forecaster predicts mortgage rates will be heading higher, none predicts a spike in home financing costs. The average U.S. rate for a 30-year fixed home loan probably will be 3.4% by the fourth quarter of 2022, compared with 3.1% in the current period, according to Fannie Mae.

For all of 2021, the rate probably will average 3%, which would be the lowest on record, Fannie Mae said. Next year, the annual average likely will be 3.3%, and in 2023 it probably will be 3.5%, the mortgage securitizer said.
The increases will be due to "monetary response to inflationary pressure," the Fannie Mae economists said last month in a statement issued with the forecast.
About The Author:
Kathleen Howley has more than 20 years of experience reporting on the housing and mortgage markets for Bloomberg, Forbes and HousingWire. She earned the Gerald Loeb Award for Distinguished Business and Financial Journalism in 2008 for coverage of the financial crisis, plus awards from the New York Press Club and National Association of Real Estate Editors. She holds a degree in journalism from the University of Massachusetts, Amherst.