Mortgage Rates Fall to the Lowest Level Since February on Virus Concerns
August 5, 2021, 10:00 AM EDT
2 MIN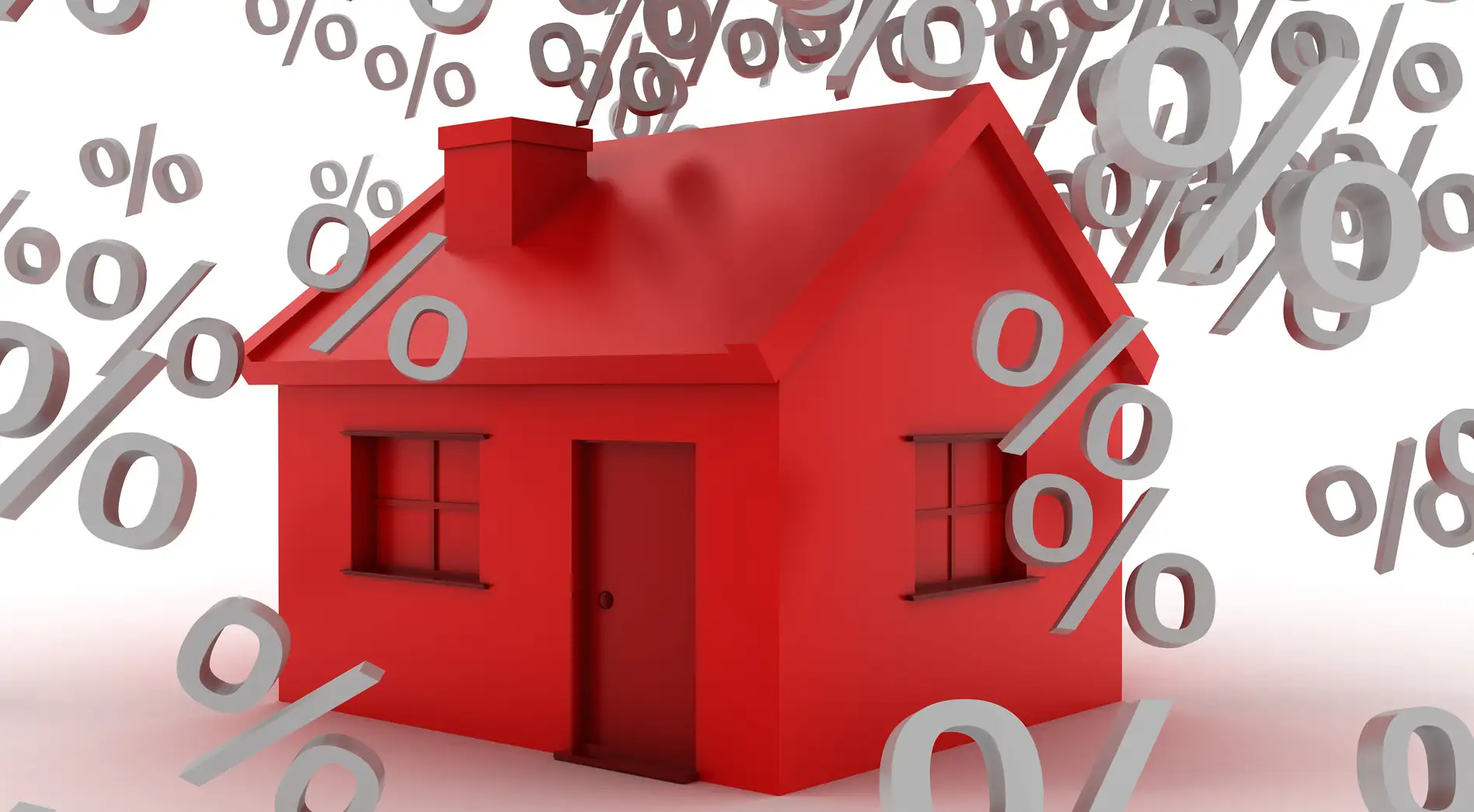 The average U.S. rate for a 30-year fixed mortgage fell to a five-month low this week as a resurgence of the Covid-19 pandemic sent investors piling into the bond markets.
The rate dropped to 2.77%, the lowest since mid-February, from 2.8% last week, according to a report on Thursday from Freddie Mac, the nation's second-largest mortgage securitizer.
Bond yields, used as a benchmark for mortgage rates, have been tumbling globally as investors worried about the economic fallout from the hyper-contagious Delta variant of the coronavirus. Almost 60,000 people in the U.S. were hospitalized with Covid-19 on Wednesday, triple the number seen a month earlier, according to data from the Department of Health and Human Services.
"With global market uncertainty surrounding the Delta variant of COVID-19, we saw 10-year Treasury yields drift lower and consequently mortgage rates followed suit," said Sam Khater, Freddie Mac's chief economist.
Financing costs for home loans track bond yields because most U.S. mortgages are packaged into securities that are sold to bond investors. Demand for U.S.-dollar denominated bonds has increased as international money managers seek what they see as a safe harbor amid a spike in global Covid-19 infections.
An increase in competition in the bond market means investors are forced to accept smaller yields, which results in cheaper mortgage rates.
There were 92,700 new infections in the U.S. on Wednesday, according to Johns Hopkins University. That's on par with the level last seen in mid-February, which also was the last time mortgage rates were this low.

The Federal Reserve has been helping to boost demand for bonds since the start of the pandemic with an asset-purchasing program aimed at keeping credit flowing amid the worst public health crisis in more than a century. Currently, the Fed is buying $80 billion of Treasuries and $40 billion of mortgage bonds a month.

The Fed's asset purchasing program pushed mortgage rates below 3% for the first time ever in July 2020, according to the Freddie Mac data series that goes back more than five decades. In January's first week the rate hit an all-time low of 2.65%.

When mortgage rates fall, it means borrowers often can qualify for bigger mortgages, because the application process measures their income against what their monthly home loan payment would be.

Cheaper mortgage rates coupled with a dearth of homes for sale have sent home values escalating at a record pace. U.S. home prices gained 16.6% in May from a year earlier, the highest ever recorded by the S&P CoreLogic Case-Shiller index with data going back 33 years, according to a report released July 27.
About The Author:
Kathleen Howley has more than 20 years of experience reporting on the housing and mortgage markets for Bloomberg, Forbes and HousingWire. She earned the Gerald Loeb Award for Distinguished Business and Financial Journalism in 2008 for coverage of the financial crisis, plus awards from the New York Press Club and National Association of Real Estate Editors. She holds a degree in journalism from the University of Massachusetts, Amherst.