Mortgage Rates Drop As Omicron Fears Overtake Inflation Concerns
December 23, 2021, 11:30 AM EST
2 MIN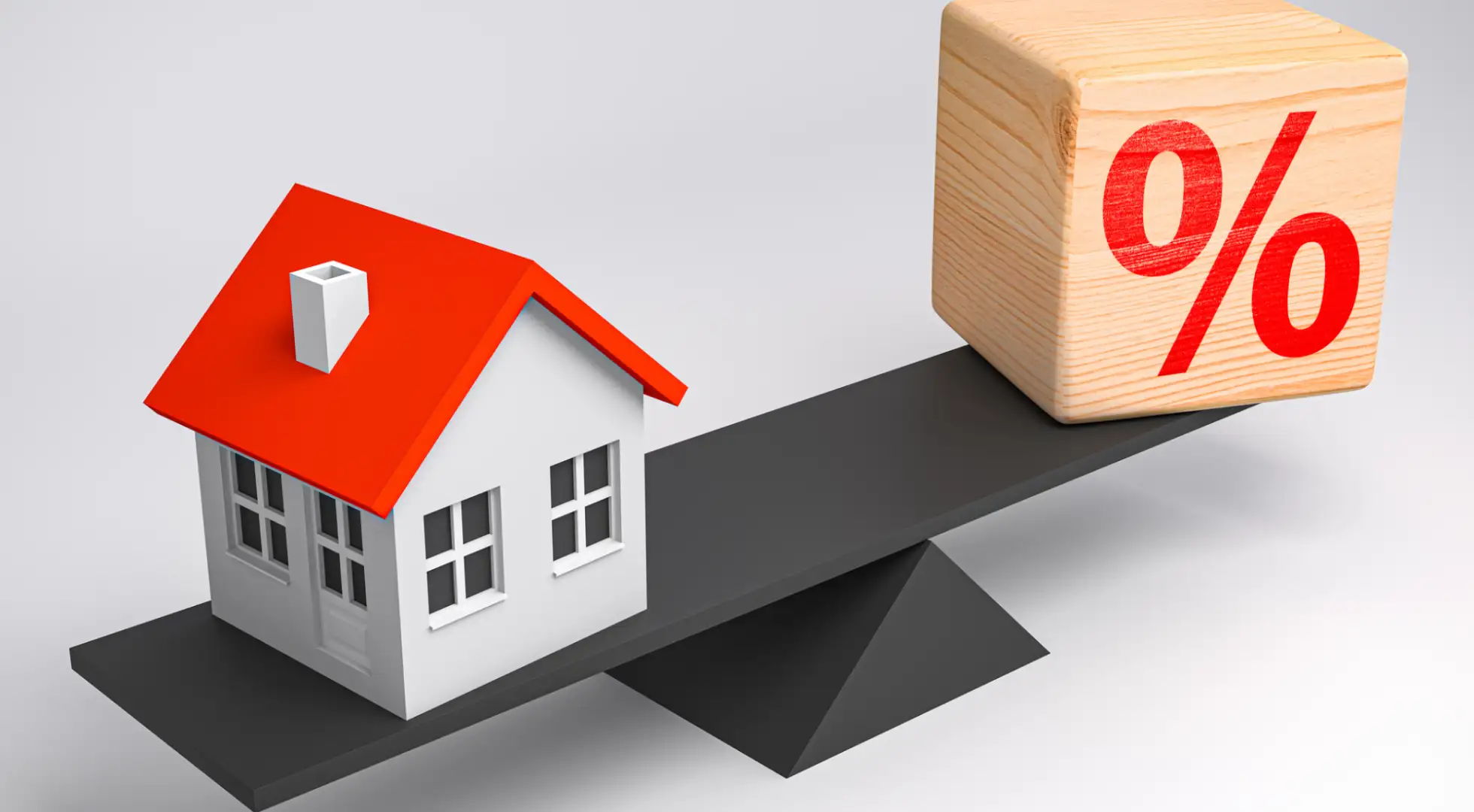 Mortgage rates dropped to a six-week low this week as a deluge of Covid-19 infections in the U.S. fueled by the Omicron variant caused investors to worry about the economy.
The average U.S. rate for a 30-year fixed mortgage dropped to 3.05% from 3.12% last week, Freddie Mac said in a report on Thursday. The average fixed rate for a 15-year mortgage dropped to 2.3% from 2.34%, the mortgage securitizer said.
Mortgage rates fell as concerns about the hyper-transmissible Omicron variant outweighed the jitters stemming from a government report earlier this month showing inflation rising at the fastest pace in nearly four decades. As the new variant spread to every U.S. state this week, volatility in financial markets surged while investors tried to weigh the economic impacts.

"The market volatility resulting from the COVID-19 Omicron variant is causing mortgage rates to decrease," said Sam Khater, Freddie Mac's chief economist.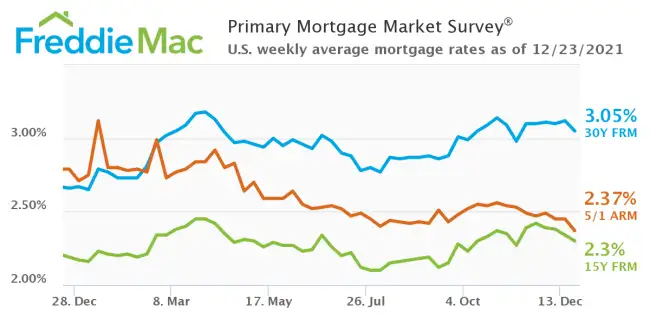 Even without lockdowns similar to those seen at the beginning of the pandemic, a spike in Covid-19 infections could slow the economy because people may refrain from going into restaurants or stores.
"It remains to be seen how the rapidly spreading new variant will exacerbate supply chain bottlenecks and shift consumer demand," said Chris Low, chief econmist of FHN Financial in New York.
The World Health Organization identified Omicron as a "variant of concern" on Nov. 26. Since then, it has spread to every state, and now accounts for more than 70% of all U.S. Covid-19 cases, according to the Centers for Disease Control and Prevention. There were 243,676 new infections reported in the U.S. on Wednesday, the most since the record high of 302,890 reported two days earlier, according to a tally by the New York Times.
While fears of a worsening pandemic are causing mortgage rates to fall this week, most economists expect them to increase in the long term because of the Federal Reserve's decision to taper the bond purchases it began at the beginning of the pandemic to support the economy.
The average U.S. rate for a 30-year fixed home loan probably will be 3.7% in 2022's fourth quarter, up from 3.1% in the current quarter, according to a forecast by the National Association of Realtors.
About The Author:
Kathleen Howley has more than 20 years of experience reporting on the housing and mortgage markets for Bloomberg, Forbes and HousingWire. She earned the Gerald Loeb Award for Distinguished Business and Financial Journalism in 2008 for coverage of the financial crisis, plus awards from the New York Press Club and National Association of Real Estate Editors. She holds a degree in journalism from the University of Massachusetts, Amherst.