Homebuilder Confidence Falls to Two-Year Low as Mortgage Rates Surge
May 17, 2022, 12:47 PM EDT
2 MIN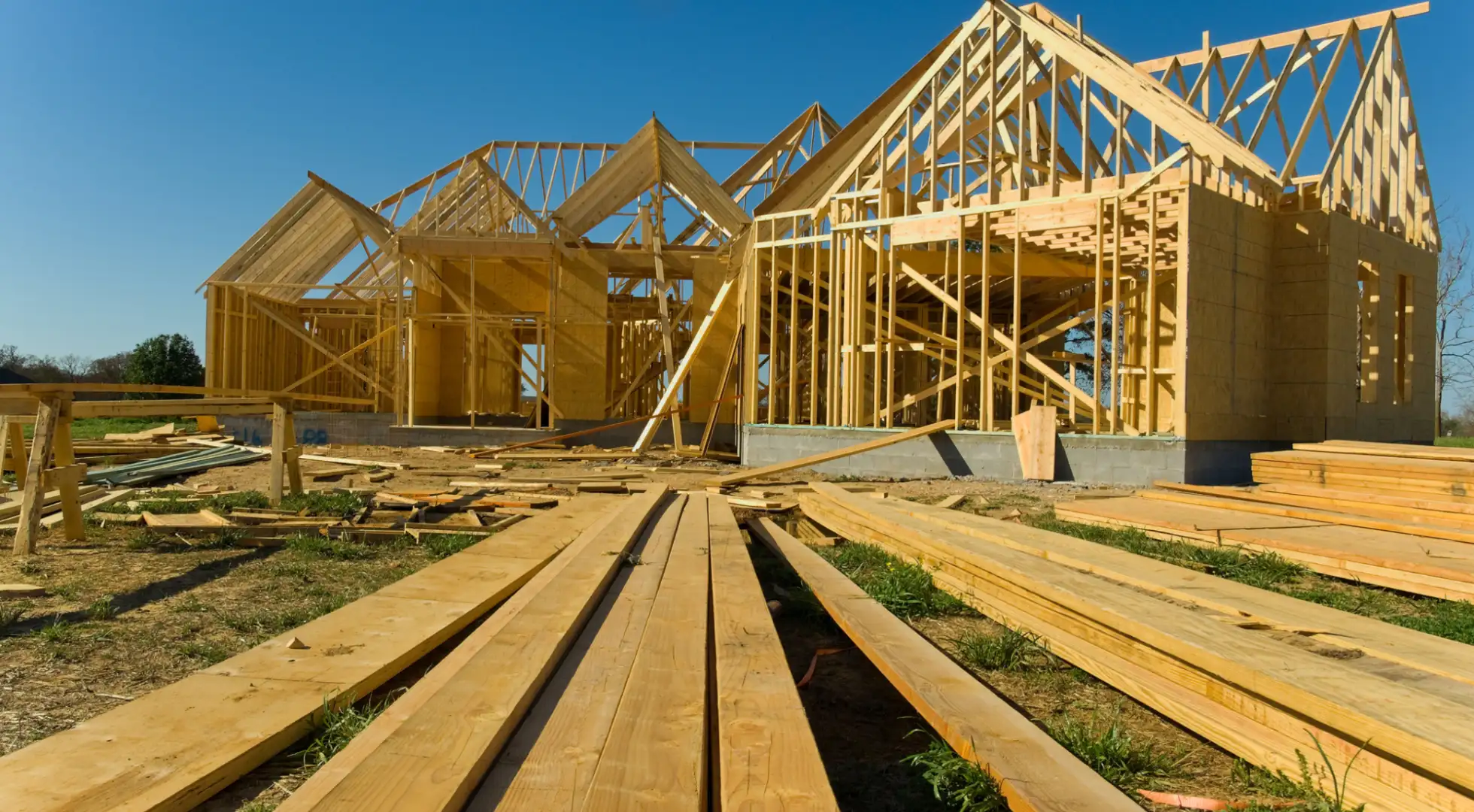 Homebuilder confidence declined in May to a nearly two-year low, the fifth consecutive drop, as higher mortgage rates discouraged buyers and inflation boosted construction costs for builders.
An index measuring homebuilder sentiment fell to 69, the lowest since June 2020, according to the National Association of Home Builders/Wells Fargo Housing Market Index released Tuesday.
Homebuilders' outlooks are souring because of lower demand from consumers as property prices and mortgage rates continue to move upwards, said Robert Dietz, NAHB's chief economist. Building material costs are up 19% from a year earlier, and mortgage rates are at 12-year highs, he said.
"The housing market is facing growing challenges," said Dietz. "Based on current affordability conditions, less than 50% of new and existing home sales are affordable for a typical family. Entry-level and first-time homebuyers are especially bearing the brunt of this rapid rise in mortgage rates."
Demand is softening after mortgage rates spiked more than two percentage points since the beginning of the year, he said. The average U.S. rate for a 30-year fixed home loan was 5.3% last week, the highest since July 2009, Freddie Mac said in a report on Thursday. In 2021's last week, the rate averaged 3.11%.
The jump in mortgage rates coupled with double-digit gains in home prices caused the average U.S. mortgage payment for a property purchased in the first quarter to increase 30% from a year earlier, according to the National Association of Realtors.
A subset of the NAHB data showing current sales conditions declined by eight index points to 78, while a measure of sales expectations in the next six months fell 10 points to 63, according to NAHB data. An index measuring traffic of prospective buyers dipped by nine points to 52.
The housing market is starting to show signs of a downtrend as consumers are being priced out of buying affordable houses, said Jerry Konter, chairman of the NAHB.
"Housing leads the business cycle and housing is slowing," he said.
Measured by region, the Northeast reported its level of confidence remained flat at 72 while the Midwest declined by seven index points to 62. The South fell by two points to 80 while the West also declined by six points to 83.

About The Author:
Ellen Chang is a Houston-based freelance journalist who writes articles for U.S. News & World Report. Chang previously covered investing, retirement and personal finance for TheStreet. She focuses her articles on stocks, personal finance, energy and cybersecurity. Her byline has appeared in national business publications, including USA Today, CBS News, Yahoo Finance MSN Money, Bankrate, Kiplinger and Fox Business. Follow her on Twitter at @ellenychang and Instagram at @ellenyinchang.