Mortgage Rates Hit Highest Level Since 2009 on Federal Reserve Tightening
May 12, 2022, 10:59 AM EDT
2 MIN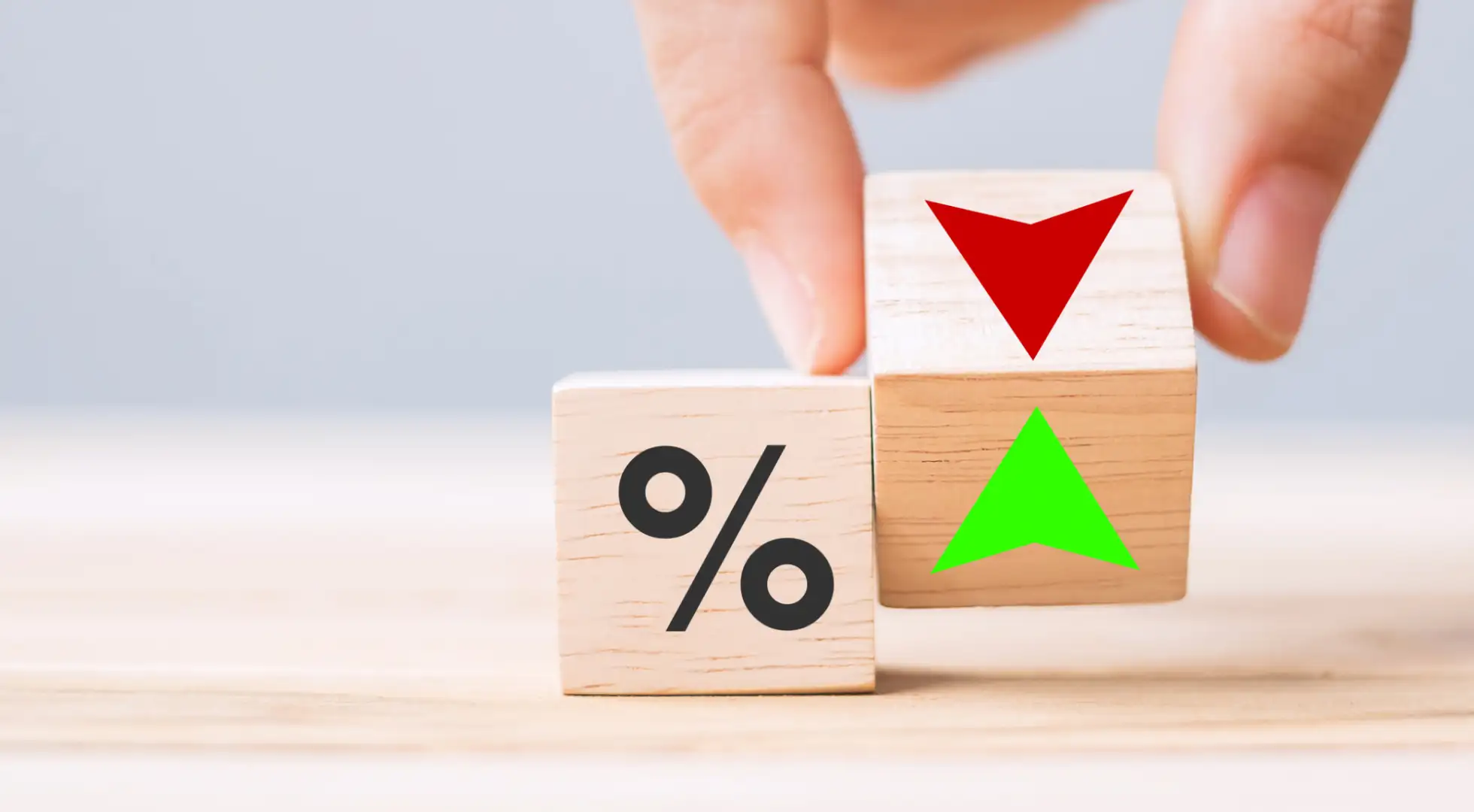 Mortgage rates this week reached the highest level in almost 13 years after the Federal Reserve detailed plans to reduce the nearly $6 trillion of bonds it acquired as it propped up credit markets in the first two years of the Covid-19 pandemic.
The average U.S. rate for a 30-year fixed mortgage rose to 5.3%, the highest since July 2009, from last week's 5.27%, Freddie Mac said in a report on Thursday. The rate has gained more than two percentage points since the beginning of the year.
The surge in mortgage rates coupled with double-digit gains in home prices caused the average mortgage payment for a property purchased in the first quarter to increase 30% from a year earlier, according to the National Association of Realtors. Housing forecasters such as NAR and Freddie Mac predict costlier borrowing costs will slow home-price gains and chill transactions in 2022.
"In the months ahead, we expect monetary policy and inflation to discourage many consumers, weakening purchase demand and decelerating home price growth," said Sam Khater, Freddie Mac's chief economist.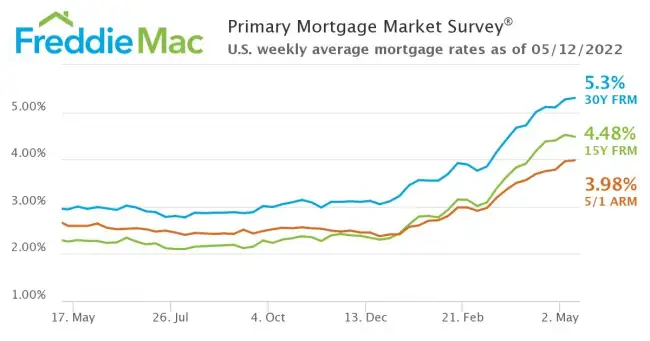 As part of its plan to fight the worst inflation in four decades, the Fed said last week it will begin reducing its bond holdings on June 1 at a monthly pace of $30 billion in Treasuries and $17.5 billion in mortgage-backed securities. On Sept. 1, it will increase the monthly reductions to $60 billion in Treasuries and $35 billion in MBS.
When demand for bonds falls, yields tend to rise, which puts upward pressure on home loan rates.
The bond-buying program the Fed started in March 2020, as Covid-19 infections first started spreading in the U.S., drove mortgage rates below 3% for the first time ever, as measured by a Freddie Mac data series that began in 1971. The weekly average rate hit new lows more than a dozen times in 2020 before falling to a record 2.65% in 2021's first week.
Cheap borrowing costs sparked a real estate boom that boosted the median U.S. home price by a record 17% in 2021 from a year earlier and sent home sales to the highest level in 15 years, according to NAR data.
Home-price gains probably will slow to 8.4% this year and 4.1% in 2023, NAR said in a forecast issued two weeks ago. Home sales likely will fall 9% this year after surging 8.5% in 2021, the forecast said.
About The Author:
Kathleen Howley has more than 20 years of experience reporting on the housing and mortgage markets for Bloomberg, Forbes and HousingWire. She earned the Gerald Loeb Award for Distinguished Business and Financial Journalism in 2008 for coverage of the financial crisis, plus awards from the New York Press Club and National Association of Real Estate Editors. She holds a degree in journalism from the University of Massachusetts, Amherst.