Fed's Preferred Inflation Gauge Surges to Highest Level Since 1983
April 1, 2022, 8:00 AM EDT
2 MIN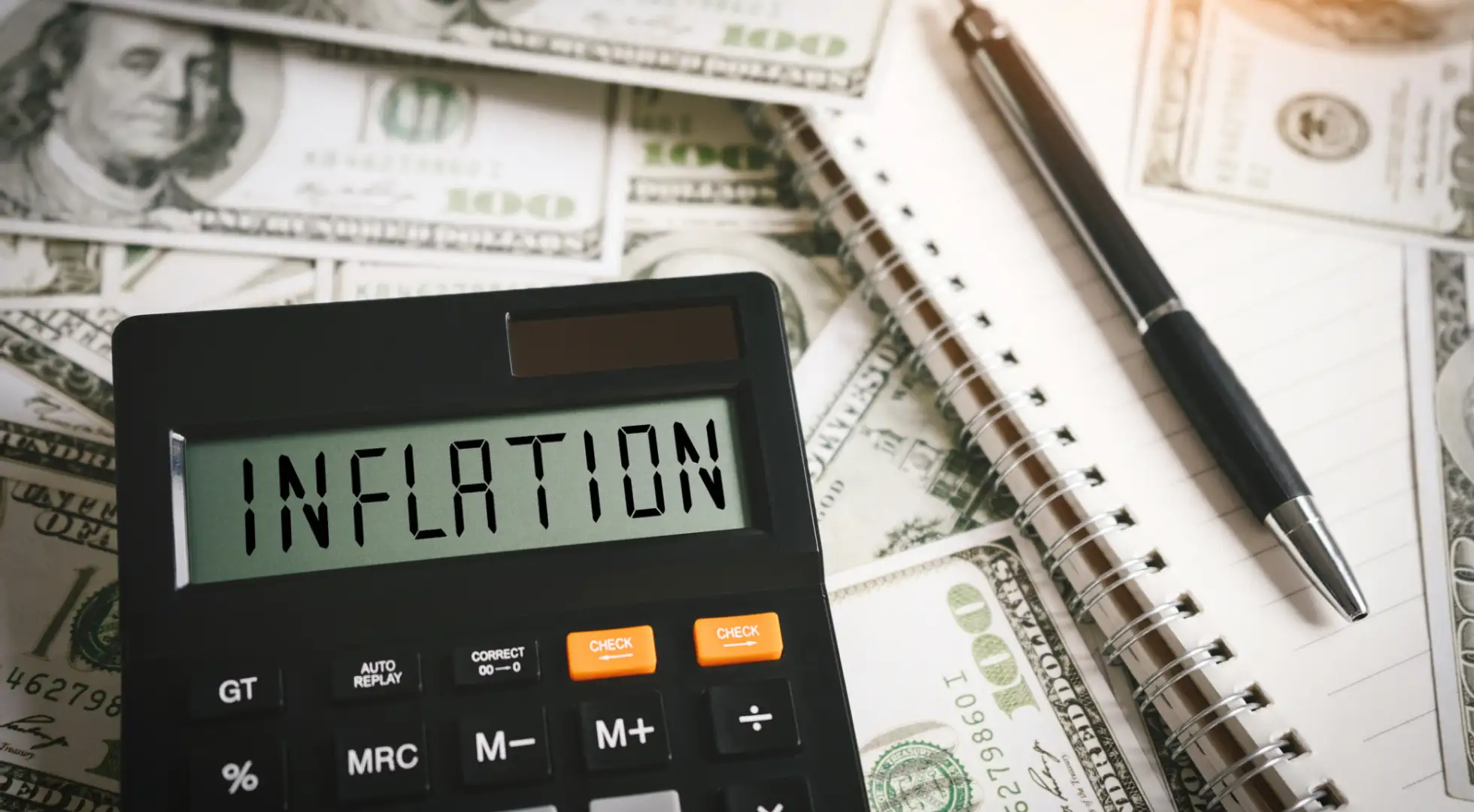 A critical measure of U.S. inflation in February surged to the highest level since Ronald Reagan was president as global supply chains snarled by the pandemic fueled price increases.
The so-called core Personal Consumption Expenditures Price Index, a measure of spending that excludes volatile energy and food prices, rose 5.4% compared to a year earlier, the biggest jump since April 1983. The overall PCE index rose 6.4% from a year earlier, the fastest pace since January 1982, according to a report on Thursday from the Bureau of Economic Analysis.
Inflation is surging two years after the Covid-19 pandemic first stymied international trade, driving up prices as demand outpaced supply for many goods. The strain on household budgets could threaten consumer spending, which accounts for about three-fourths of U.S. GDP, according to Wells Fargo economists Tim Quinlan and Shannon Seery.
"February marked the seventh straight month in which inflation outpaced income, raising doubts about consumer spending stamina," the economists said in a statement. "We expect consumer spending to slow sharply in the face of higher inflation and in the absence of income boosters like stimulus payments this year."
The four-decade high in the inflation numbers will be a green light for the Federal Reserve to be aggressive in hiking rates to cool off the economy, said Chris Low, chief economist of FHN Financial. The Fed began raising its benchmark rate earlier this month, with a quarter of a percentage point hike, and signaled more increases are on the way as it tries to temper inflation.
"Prices are increasing too quickly and this report will not sway the Fed from its tightening path or its inflation outlook," said Low.
The inflation report didn't include data reflecting Russia's invasion of Ukraine on Feb. 24. The war disrupted supplies of oil, and caused prices for some commodities such as wheat to climb.
"It's hard to remember after a month of war, but signs of the economy coming back into balance were abundant before the invasion," Low wrote in a report with Will Compernolle, a senior economist at FHN Financial. "Russia's invasion of Ukraine will push back that improvement by disrupting global food and energy supply."
As well, economists are keeping a worrying eye on China, where millions of people are in lockdowns after the nation posted its biggest surge of Covid-19 infections in two years. The fear is that additional disruptions to global supply chains could worsen the shortages that first sparked the inflation cycle.
On Monday, Chinese officials locked down about 11 million people in the eastern half of Shanghai, one of the world's largest cities, and additional restrictions in the western half of the city are expected in the coming days.

About The Author:
Kathleen Howley has more than 20 years of experience reporting on the housing and mortgage markets for Bloomberg, Forbes and HousingWire. She earned the Gerald Loeb Award for Distinguished Business and Financial Journalism in 2008 for coverage of the financial crisis, plus awards from the New York Press Club and National Association of Real Estate Editors. She holds a degree in journalism from the University of Massachusetts, Amherst.