U.S. Economy Contracted in the First Quarter as Covid Infections Set Records
April 28, 2022, 9:00 AM EDT
2 MIN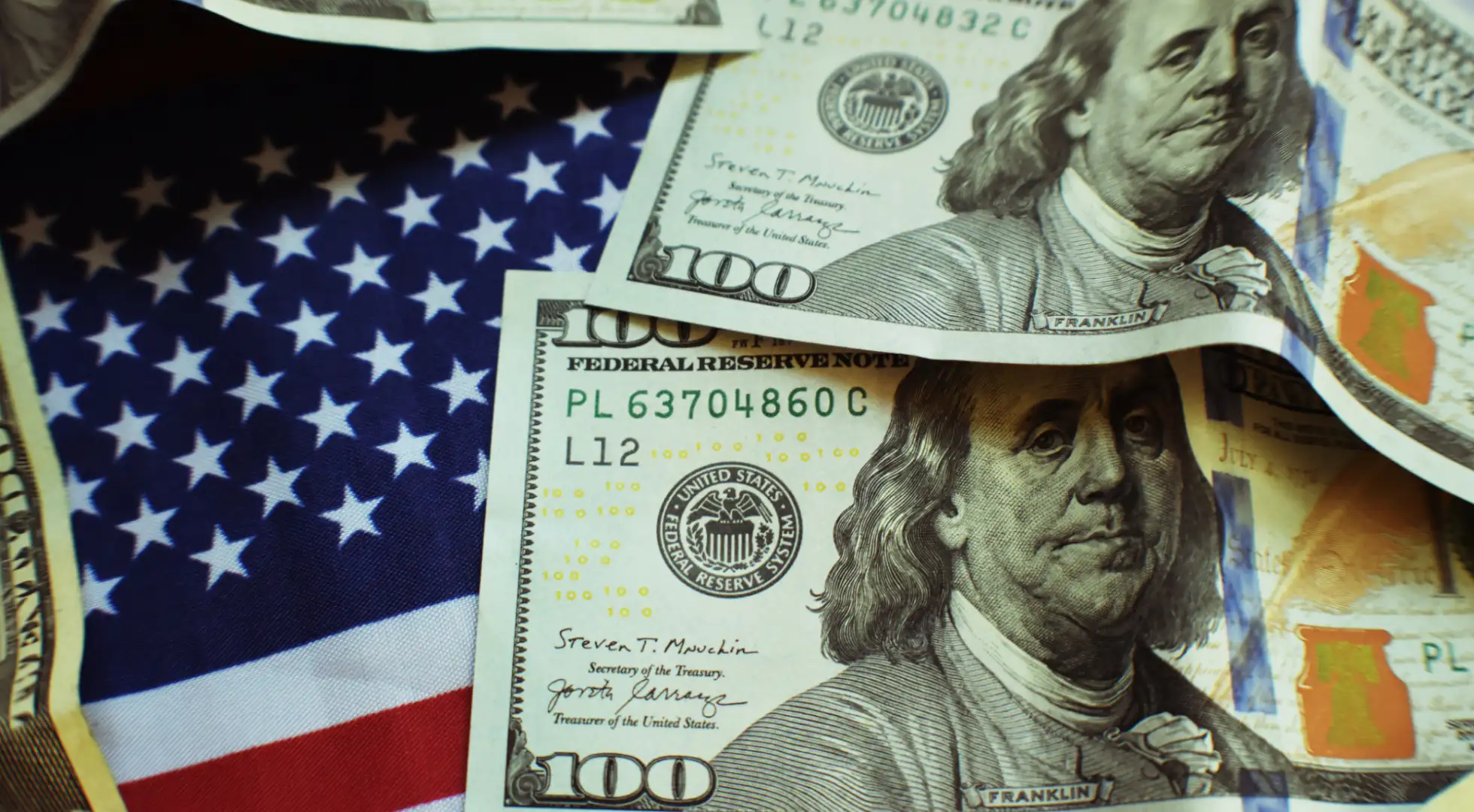 The U.S. economy contracted in the first three months of the year as a record surge of Covid-19 infections engulfed the nation and exports sagged.
Inflation-adjusted gross domestic product dropped 1.2% from a year earlier, the first retreat since the beginning of the pandemic, after posting a 6.9% expansion in the fourth quarter, the Commerce Department said on Thursday in its first of three estimates of economic activity for the period. Economists were expecting first-quarter GDP to grow 1.1%, based on the average estimate in a Trading Economics poll.
The expansion that began in 2020's third quarter halted after the hyper-contagious Omicron variant surged, sending daily infections above a million several times in January, according to government case counts. The record highs in cases snarled supply chains and reduced export activity, according to a report from Wells Fargo economists.
"Net exports robbed the GDP bank in the first quarter, slicing 3.2 percentage points off of the headline growth rate," the economists said in the report. "Those effects swamped what was actually a decent quarter for business and consumer spending and put the headline number underwater."
The U.S. economy stalled as the Federal Reserve moved in March to quell the worst inflation in four decades, hiking its benchmark rate for the first time in three years. Prices started rising above the Fed's 2% target last year after the pandemic jammed global supply chains.
The first-quarter GDP contraction isn't enough to deter the Fed from additional tightening of monetary policy at its meeting next week, according to Will Compernolle, a senior economist at FHN Financial in New York.
"Disappointing first-quarter growth won't stop the Fed from hiking 50 basis points next Wednesday, but another quarter or two of sluggish growth will complicate its 'whatever it takes' commitment to fighting inflation," he said. "Red-hot inflation is the priority for now."
Consumer prices driven by surging fuel costs gained 8.5% in March from a year earlier, the fastest inflation pace since the Reagan administration in 1981, the Labor Department reported earlier this month.
The so-called core reading of the consumer price index, stripping out volatile energy and food prices, showed a glimmer of good news when compared to a month earlier: It rose 0.3%, the smallest gain in six months.
Even with the first-quarter GDP contraction, most economists expect the U.S. full-year GDP to increase. Lawrence Yun, chief economist of the National Association of Realtors, said this week that he expects GDP to expand 2.2% in 2022 and 1.7% in 2023.

For all of 2021, the economy grew 5.7%, the strongest pace since 1984. In 2020, the first year of the pandemic, it contracted 3.4%, the biggest drop in more than seven decades.