Homebuilders' February Outlook Declines on Supply-Chain Delays
February 17, 2022, 11:30 AM EST
2 MIN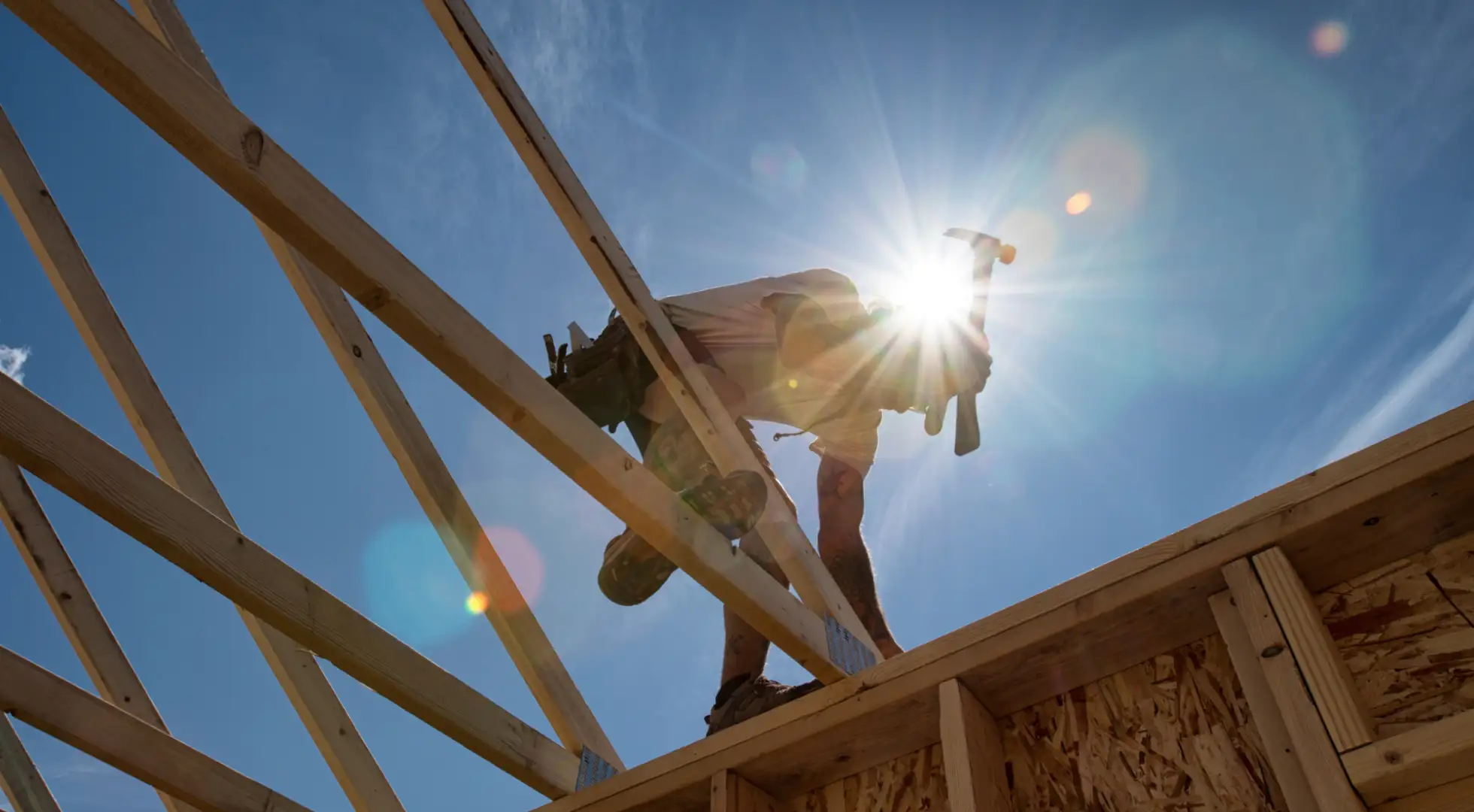 Homebuilder confidence declined in February, the second consecutive monthly drop, as supply-chain bottlenecks stemming from the Covid-19 pandemic continued to cause construction delays.
An index measuring homebuilder sentiment fell to 82, a one-point drop from January, according to the National Association of Home Builders/Wells Fargo Housing Market Index released Wednesday.
Housing affordability remains an issue in 2022 because first-time homebuyers are being priced out of the market as builders pass along higher costs for materials and interest rates continue to climb, said Robert Dietz, NAHB's chief economist. Residential construction costs have risen 21% from a year ago, he said.
"These higher development costs have hit first-time buyers particularly hard," Dietz said. "Higher interest rates in 2022 will further reduce housing affordability even as demand remains solid due to a lack of resale inventory."
The average U.S. rate for a 30-year fixed home loan was 3.45% in January, compared with 3.10% in December, according to Freddie Mac.
The median price for a previously owned starter home was $307,400 in the fourth quarter, an increase of 15% from a year earlier, according to data from the National Association of Realtors. The median price for a new home was $408,100 in the same period, a gain of 14% from a year earlier, according to Census Department data.
A shortage of available properties has kept demand high even as mortgage rates increase, Dietz said. The number of existing homes on the market in December dropped to an all-time low of 910,000, NAR said.
A subset of the NAHB data showing current sales conditions remained steady at 90, while a measure of sales expectations in the next six months fell two points to 80, according to NAHB data. An index measuring traffic of prospective buyers declined by four points to 65.
The length of time for materials to arrive for builders has not improved, said Jerry Konter, the chairman of the NAHB.
"Production disruptions are so severe that many builders are waiting months to receive cabinets, garage doors, countertops and appliances," he said. "These delivery delays are raising construction costs and pricing prospective buyers out of the market."
About The Author:
Ellen Chang is a Houston-based freelance journalist who writes articles for U.S. News & World Report. Chang previously covered investing, retirement and personal finance for TheStreet. She focuses her articles on stocks, personal finance, energy and cybersecurity. Her byline has appeared in national business publications, including USA Today, CBS News, Yahoo Finance MSN Money, Bankrate, Kiplinger and Fox Business. Follow her on Twitter at @ellenychang and Instagram at @ellenyinchang.