Consumer Confidence Slides in U.S. as Inflation Sours Outlook
January 14, 2022, 12:35 PM EST
2 MIN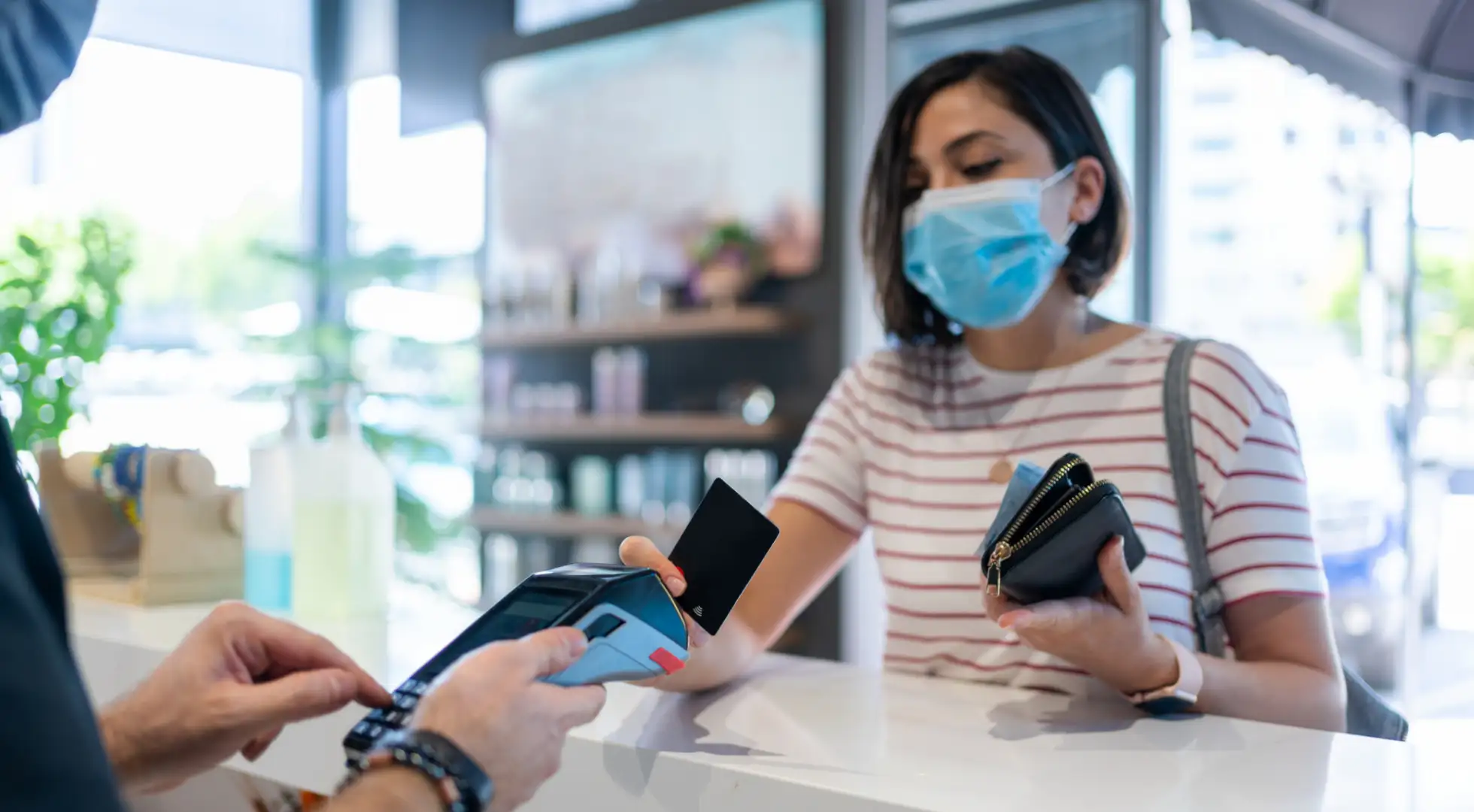 Consumer confidence fell in January to nearly a 10-year low as prices for food and gasoline surged for Americans, many already facing tight budgets.
The consumer sentiment index from the University of Michigan declined in January to a reading of 68.8, the second-lowest in a decade, from December's 70.6, according to a report on Friday. The measure of confidence is important because about three-quarters of the U.S. economy is supported by consumer spending and people tend to refrain from making large purchases such as appliances, cars, or real estate if they are concerned about the future.
Inflation continues to strain the budgets of American families, said Greg McBride, chief financial analyst for Bankrate, a New York-based financial data company. While wages are rising, they haven't kept up with the pace of inflation, according to data from the Bureau of Labor Statistics.
"Inflation worries are continuing to drag on consumer sentiment," McBride said. "Expectations that inflation is going to be persistently high, above 3% for the next five years, don't bode well for consumer sentiment this year."
American consumers expect inflation to rise 4.9% over the next year, matching the highest since 2008, according to the report. They expect prices will rise at an annual average rate of 3.1% in the coming five to 10 years, the most since 2011, according to the data.
"It is the expectation of future conditions much more than the present conditions that are weighing on consumer sentiment," McBride said. "The main reason consumers are concerned continues to be inflation."
Consumers are less concerned about the impact of Covid-19's Omicron variant as the pandemic approaches its two-year mark, said Tim Quinlan, senior economist for Wells Fargo Securities.
"We have maintained that consumers are increasingly less fazed by each successive wave of covid, but at some point, the sheer volume of cases can weigh on their mood even if the impact on activity is less pronounced," Quinlan said.
Shoppers likely remained at home more in the past few weeks as Omicron infections surged across the U.S., resulting in case counts that were three times as high compared to the Delta variant.
Retail sales in December dropped 1.9%, according to a separate report released on Friday, though that likely stemmed from people buying Christmas gifts early because of concerns about supply-chain issues, Quinlan said.
While wage growth has occurred in some industries, other workers have not received the higher salaries and inflation rates could beat any modest raises, he said.
"The key question is whether or not income will keep pace with inflation," Quinlan said, "Only a little more than a third of consumers think it will."
About The Author:
Ellen Chang is a Houston-based freelance journalist who writes articles for U.S. News & World Report. Chang previously covered investing, retirement and personal finance for TheStreet. She focuses her articles on stocks, personal finance, energy and cybersecurity. Her byline has appeared in national business publications, including USA Today, CBS News, Yahoo Finance MSN Money, Bankrate, Kiplinger and Fox Business. Follow her on Twitter at @ellenychang and Instagram at @ellenyinchang.