Pending Home Sales Slump as Listing Shortages, Holidays Crimp Demand
January 6, 2022, 10:00 AM EST
3 MIN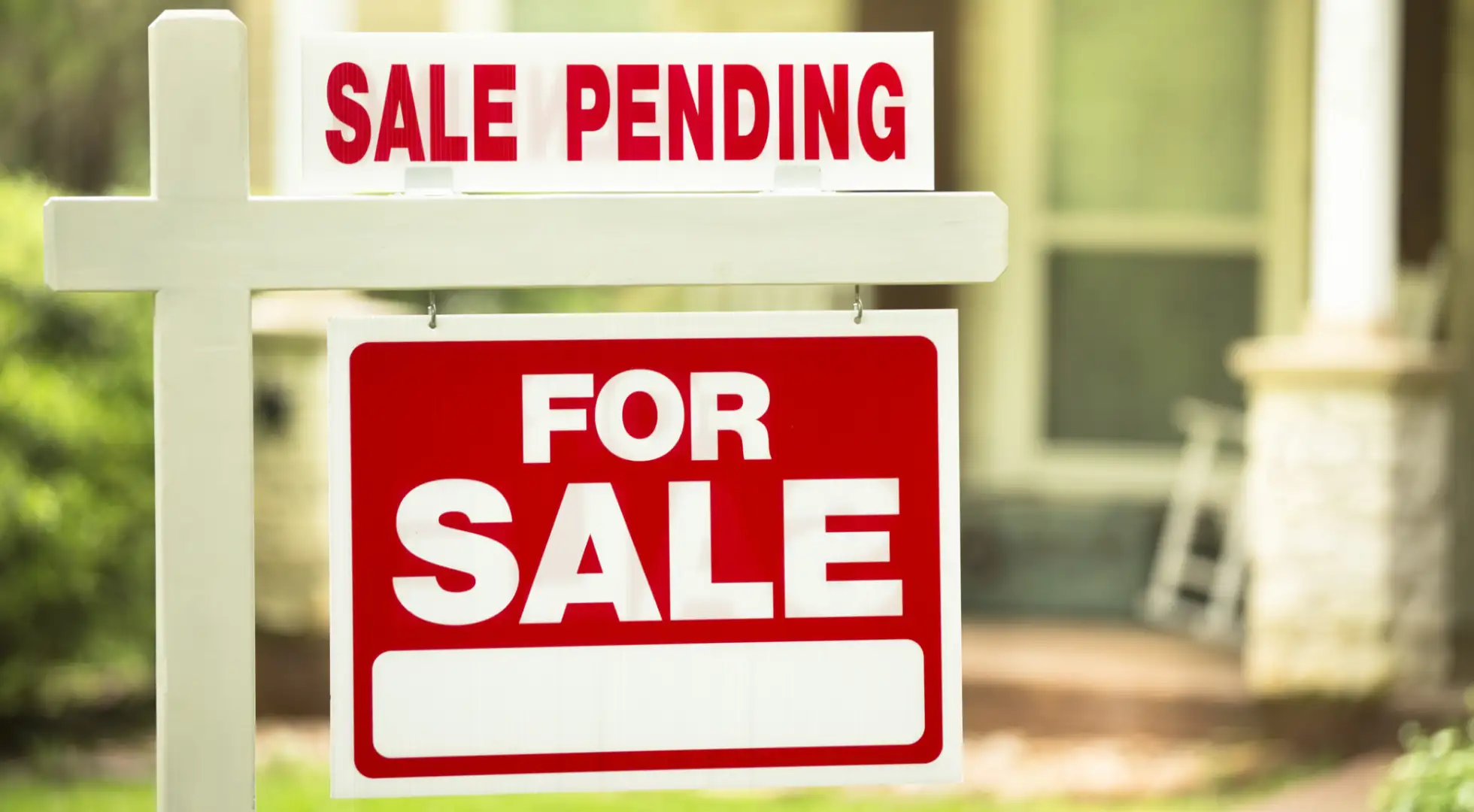 A supply shortage and rising asking prices contributed to new listings and pending sales both dropping in December to their lowest levels since January, Redfin said in a report.
The median home sale price increased 14.6% from a year earlier, reaching another all-time high of $361,171 during the four-week period ending Dec. 26, according to real estate company Redfin.
"We see this slowdown as a temporary consequence of the holidays, and not as an indication that homebuyer demand is backing off," said Taylor Marr, deputy chief economist for Redfin. "Those who did purchase homes over the holidays paid high prices due to the ongoing supply shortage."
The number of potential buyers viewing properties was down compared with the same period in 2019 and 2020, according to the Redfin report released last week. Showings declined 8.7% compared to 2019 and 8.5% compared to 2020, based on data from ShowingTime, a home-tour technology company owned by Redfin, the report said.
Inventory, combining new listings and what was already on the market, dropped to a record low that was 26% below a year ago, the report said. The number of new listings of homes for sale fell 6.4% from a year earlier.
The median asking price of newly listed homes increased 12.9% from a year ago to $345,348, according to Redfin.
Compared with a year earlier, pending home sales rose by 4.2% in December, and gained 55% from the same period in 2019, the report said.
Sellers acted swiftly when they found properties they wanted. The share of homes that went under contract with an accepted offer within the first two weeks of being listed was 40.3%, above the 35% rate of a year earlier and the 24.5% rate in 2019, the report said.
Nearly one in three – 29.6% – of properties that went under contract had an accepted offer within one week of being on the market, an increase from 25.3% during the same period a year earlier and 15.8% in 2019, according to the report.
The length of time that homes were on the market was a median of 26 days, down from 33 days a year earlier and 50 days in 2019, Redfin said.
The rise in home prices has been beneficial for sellers. About 42% of homes sold above the list price, up from 33.6% a year earlier and 19.9% in 2019, the report said.
Demand for real estate is being boosted by mortgage rates hovering near 3%. The average U.S. rate for a 30-year fixed home loan was 3.10% in December, compared with 3.07% in November, according to Freddie Mac.
The continued increase in asking prices for homes in 2021 has been challenging for some first-time home buyers. The price gains are expected to increase again in 2022, but the increases will be at a slower pace compared to the record gains seen in 2021, said CoreLogic.
Another hurdle for some consumers is that mortgage rates will continue to increase as the Federal Reserve unwinds its support of the mortgage market, CoreLogic said.
The 18% increase in U.S. home prices seen in November, compared to the year-earlier month, will slow to a 2.8% annualized gain in November 2022, CoreLogic said in a forecast released on Tuesday.
"The U.S. housing market had a record-breaking year in 2021, with annual price appreciation reaching the highest level recorded in the 45-year history of the index," the report said. "For current homeowners, home price increases led to record levels of home equity, but for potential buyers, appreciation posed affordability challenges."
The number of households is estimated to increase in 2022 as some people will stop living with their family members and seek to buy homes. As the economy rebounds from the pandemic, the number of home buyers will continue even as mortgage rates increase, according to Mark Fleming, chief economist of First American, the nation's largest title insurer.
"While rising mortgage rates may reduce affordability in 2022, it's important to note that each rising-rate environment is different and influenced by a variety of economic trends, and the rising rates we see today are driven by a recovering economy," Fleming said.
About The Author:
Ellen Chang is a Houston-based freelance journalist who writes articles for U.S. News & World Report. Chang previously covered investing, retirement and personal finance for TheStreet. She focuses her articles on stocks, personal finance, energy and cybersecurity. Her byline has appeared in national business publications, including USA Today, CBS News, Yahoo Finance MSN Money, Bankrate, Kiplinger and Fox Business. Follow her on Twitter at @ellenychang and Instagram at @ellenyinchang.