Beating High Fixed Rates with Adjustable-Rate Mortgages
November 4, 2022, 10:00 AM EDT
5 MIN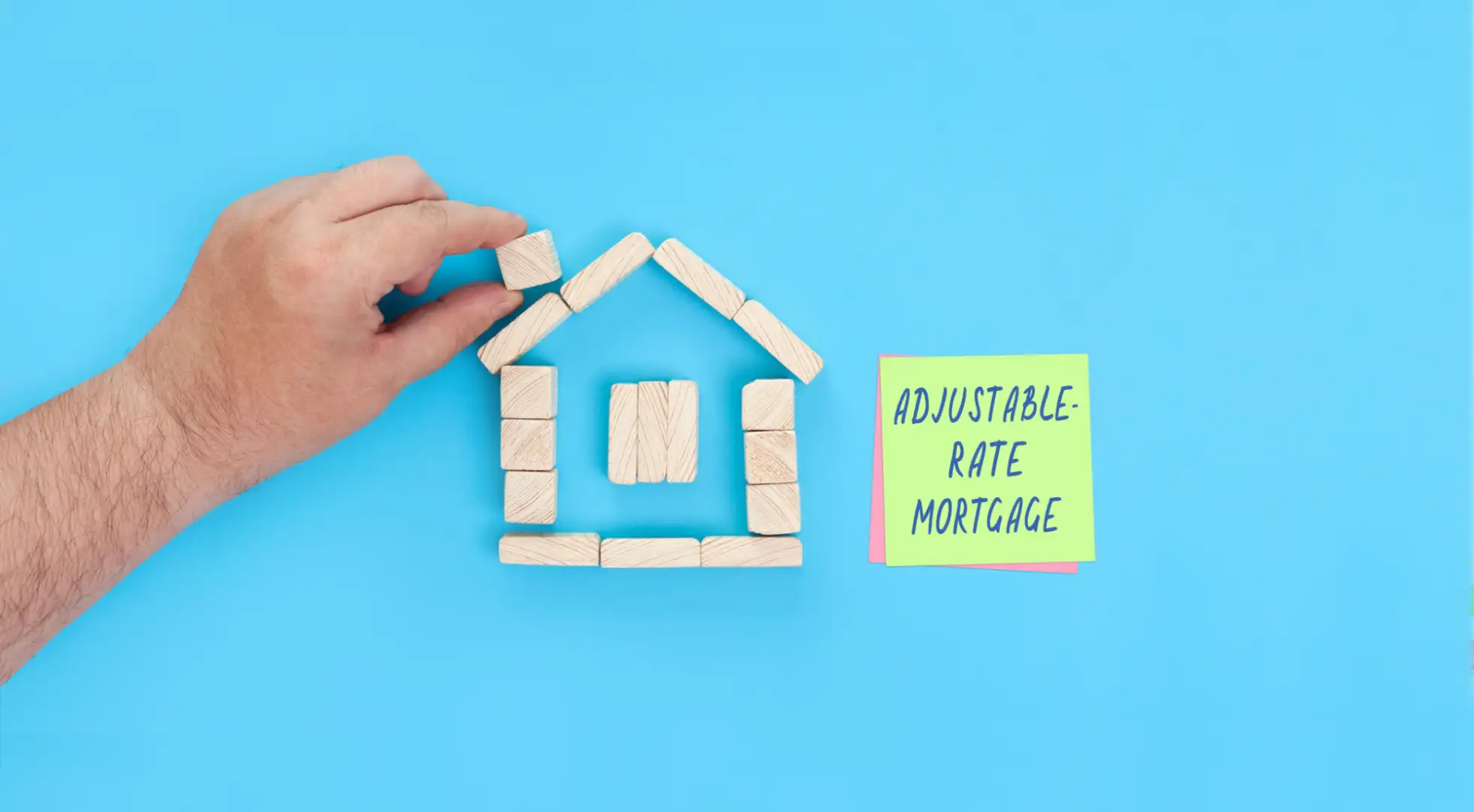 This year's steep rise in mortgage rates have created an obstacle for some potential home buyers by increasing their monthly mortgage payments.
Buying a home as fixed rates for mortgages reach 7% has become more challenging, but shoppers can opt for adjustable rate mortgages (ARMs), which carry lower interest rates, instead of the traditional 30-year fixed-rate mortgage.
The average U.S. rate for a 30-year fixed mortgage is 6.95% this week, dipping from the 20-year high of 7.08% in the prior week, according to a Freddie Mac (FMCC). The rate for a 5/1 ARM, meaning an adjustable-rate 30-year mortgage that has the rate fixed for the first five years, is 5.95%, a percentage point lower, according to Freddie Mac data.
"For buyers watching their take-home pay shrink due to higher prices and shopping budgets diminish due to rising rates, today's housing market remains highly unaffordable," said George Ratiu, manager of economic research at Realtor.com.
While inflation remains at a 40-year high and the Federal Reserve tightens monetary policy to deal with it, mortgage rates could face more increases.
Higher mortgage rates, combined with a spike in home prices since the start of the Covid-19 pandemic, have made it tougher for homebuyers to afford properties, Ratiu said.
"In order for this year's buyer to have the same monthly payment as last year, given a 7% interest rate, the median home price would have to decline by 45%, to about $235,000," he said.

Different Types of Adjustable-Rate Mortgages
There are several types of adjustable-rate mortgages that carry lower rates.
ARMs tend to be fixed for five, seven or 10 years, meaning the mortgage rate only resets after that time period. Resets often are capped at 1% or 2%, and can go down as well as up, depending on how the economy is doing.
About 12% of mortgage applications last week were for ARMs, according to the Mortgage Bankers Association.
"The uptick in adjustable-rate mortgages reflects the sudden and sharp rise in fixed interest rates," said Esther Phillips, a senior vice president of Key Mortgage Services, a lender based in Schaumburg, Illinois. "ARMs have come back into favor for multiple reasons, but it's hard to ignore the rapid rise in rates to levels not seen in more than a decade."
Lenders qualify applicants by measuring the potential mortgage payment against their income and their other debt obligations. Lower interest rates translate into a smaller monthly payment.
"Adjustable-rate mortgages can help consumers justify making their purchase or keep the home they wish to buy within their monthly budget," said Phillips.

» Expert Tip: Looking to buy soon? Set yourself up for having your offer accepted on a home by getting preapproved for a mortgage prior to your home search.
Matching the Mortgage to Moving Plans
Opting for an ARM instead of a 30-year mortgage is also a good strategy if the homeowner does not plan to stay in the house for more than five or seven years in order to upgrade to a larger home or move for career or personal reasons.
"The shorter the fixed term, the more risk is associated with that loan program," Phillips said. "For example, when you're considering a 5-year fixed versus a 10-year fixed period, the 5-year is riskier since the rate could adjust five years sooner. For this reason, 7- and 10-year adjustable-rate mortgages are generally more popular compared to loans with 5- or 3-year fixed terms."
Homeowners on a tighter budget should factor in how much higher their monthly mortgage payments could be in the future, especially if interest rates move higher.
During this current rate environment, it is likely that rates will decline once the Fed stops hiking rates, which could be favorable for people who pick an ARM over a 30-year mortgage.
If you're unsure how long you might live in a house, an ARM could be a good option. But, if the house you purchase is one you intend to live in for many years, consider what the longer term ramifications are.
"I would not recommend taking on an adjustable-rate mortgage just because it offers a lower rate now without also considering your future and your exit strategy," she said. "If the term of the fixed period does not align with your lifestyle and plans, an ARM may not be the best choice. If a buyer is purchasing their 'forever home,' the risk of a 3- or 5-year ARM may not be worth it."

» Expert Tip: Thinking about buying a home but unsure of how much of a down payment you need to make? Connect with a lender that specalizes in $0 down or low down payment loans so you can shop around for a home comfortably. Get started here!
About The Author:
Ellen Chang is a Houston-based freelance journalist who writes articles for U.S. News & World Report. Chang previously covered investing, retirement and personal finance for TheStreet. She focuses her articles on stocks, personal finance, energy and cybersecurity. Her byline has appeared in national business publications, including USA Today, CBS News, Yahoo Finance MSN Money, Bankrate, Kiplinger and Fox Business. Follow her on Twitter at @ellenychang and Instagram at @ellenyinchang.