5 Tips for Buying a Home With Mortgage Rates at 20-Year Highs
November 3, 2022, 8:00 AM EDT
7 MIN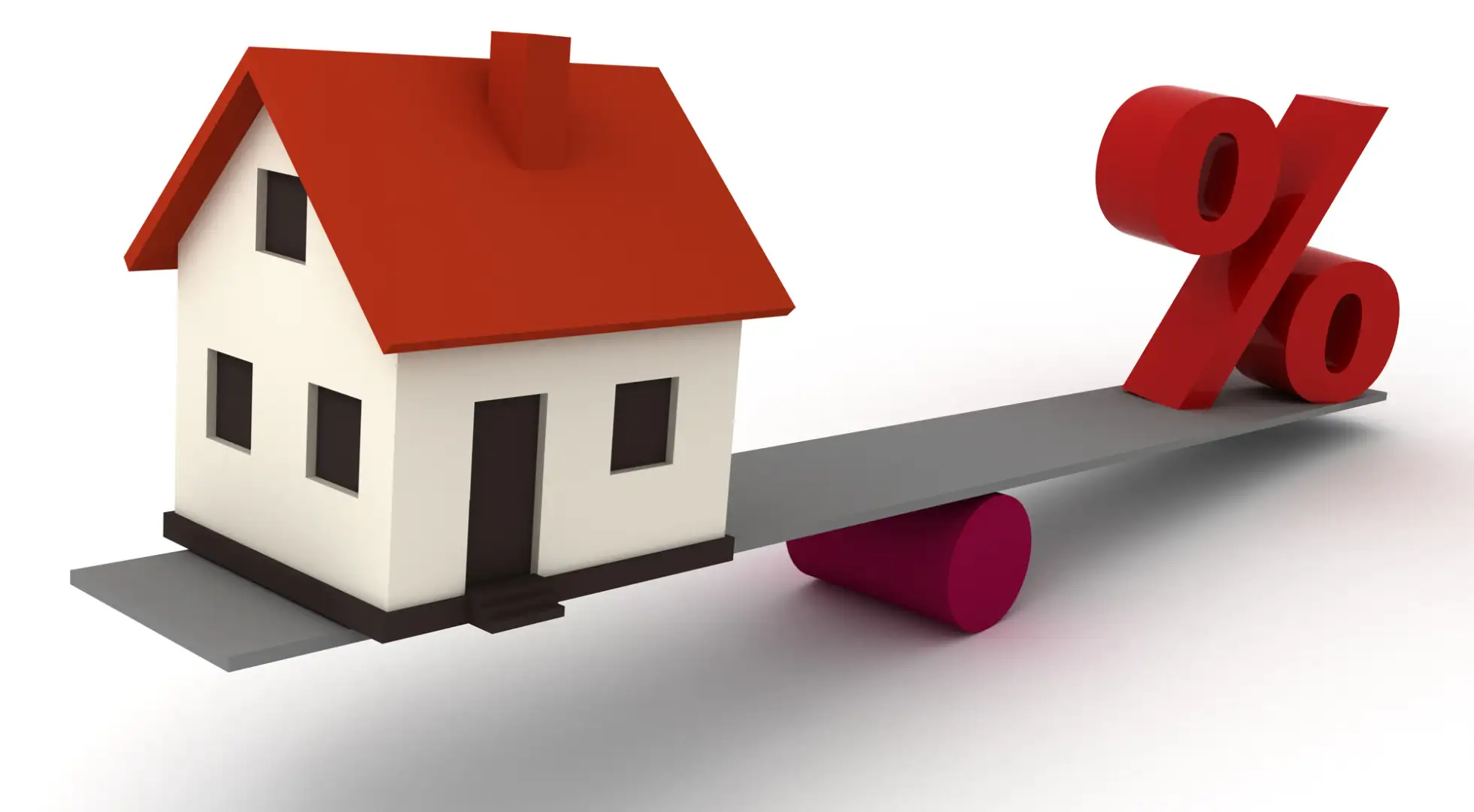 Buying a home as mortgage rates continue to increase has become more challenging.
Some potential buyers have retreated to the sidelines and are taking a break until mortgage rates start declining again or for home prices to fall to a level they can afford.
Home prices have not declined year-over-year because the number of listings have fallen as potential sellers concerned by high mortgage rates decide to stay in place.
Even as the sales of homes declined by over 30% from a year ago, new listings are down nearly 20% because many prospective sellers balk at giving up a 2% or 3% mortgage rate.
Pending home sales declined by 35% year over year during the four weeks ending October 23, according to a report from Redfin (RDFN). The dip is the largest annual decline and the fewest homes under contract in any October since at least 2015 when Redfin began its weekly housing market records.
"Until this month, the pullback in the housing market could be described as something of a return to pre-pandemic conditions before sub-3% mortgage rates ignited a home buying frenzy in 2020 and 2021," said Taylor Marr, deputy chief economist for Redfin, a real estate company. "But now both mortgage purchase applications and pending sales are below 2018 levels. A four-year setback is a serious correction. With mortgage rates still elevated, we are in for further sales declines, but those should eventually bring price relief to those who need to move this winter."
Some potential homeowners either can not wait or need to move now. Here are five tips for buying a home as mortgage rates exceed 7%.

Look For Homes on the Market Longer
Consider looking at homes that have been on the market for 30 or 60 days and making a lower offer, Marr said.
"Not everything is dictated by asking prices, buyers should account for the fact that home values are likely about to decline when determining their offer price," he said.
One strategy is to offer $475,000 on a $500,000 listing, Marr said. If you like a home and can comfortably afford paying $475,000 for it and believe home prices will decline by 5% in the next year, you can factor that into your negotiations.
"When prices were soaring at the height of the pandemic and expected to grow 10% year over year, buyers often priced that into offering over asking price, and it also works the other way around," he said.

Some sellers are also willing to help buy down your mortgage rate, which would mitigate some of the impact of higher rates.
"Every set of market conditions comes with its own tradeoffs," said Sacramento real estate agent Michael Cendejas. "Today many homes are staying on the market for a month or two. While mortgage rates are much higher now, buyers have the opportunity to negotiate. We've gotten sellers to agree to a lower price and to provide a credit, which enables the buyer to buy down their mortgage rate to below 6%."
» Expert Tip: Looking to buy soon? Set yourself up for having your offer accepted on a home by getting preapproved for a mortgage prior to your home search.
Pay Discount Points
Some mortgage lenders offer discount points which are fees you pay now in order to lower your interest rate.
When you pay for points, you receive a lower interest rate and pay less over time, according to the Consumer Financial Protection Bureau.
"Points can be a good choice for someone who knows they will keep the loan for a long time," said the federal consumer protection agency.
The points are calculated in relation to the loan amount - each point equals one percent of the loan amount.
"As in other times of higher rates, mortgage companies are getting creative with the products they offer," said Bill Golden, a real estate agent and associate broker with Keller Williams Realty Intown Atlanta. "You can often pay some discount points upfront to buy the rate down."
There are products out there like the 3-2-1 buydown loan where the homeowner pays a buydown fee at closing and your rate is 3% less for the first year, 2% less for the second year, 1% less for the third year, and then remains at the full rate for the rest of the life of the loan, he said.
Refinance Your Mortgage Later
Most people will refinance their mortgage within the first three years during this current environment, Golden said.
Refinancing does mean starting over on a mortgage and resetting the clock on the payoff date and paying closing costs again, but a lower rate means more of your payments will go towards the principal amount.
"We have a saying in the real estate business - you marry the house, but date the rate," he said. "We all know that rates fluctuate over the years,so buy the house you want and just know you can always refinance when rates come back down, which they will."

Mortgages With Lower Down Payments
There are several types of government-backed mortgages that require low or no down payment.
Instead of paying 20% for a down payment for a traditional 30-year mortgage, a FHA loan is backed by the Federal Housing Administration and lets you only provide a down payment as low as 3.5% since the intent was to encourage first-time homebuyers.
Mortgages backed by the Veterans Administration, known as VA loans, don't require any down payment. They're only available to veterans or active-duty military who meet a minimum service requirement.
For people buying homes in rural areas, there's also the option of a zero-down mortgage backed by the U.S. Department of Agriculture. The USDA defines "rural" as "any town, village, city, or place" with fewer than 20,000 people that is not located within a Metropolitan Statistical Area.
These government-backed mortgages typically carry lower interest rates than so-called conforming mortgages, meaning home loans that meet the standards to be purchased by Fannie Mae and Freddie Mac.
The average U.S. fixed rate on Tuesday for a 30-year conforming mortgage was 7.05%, according to Optimal Blue. That same day, the average rate for a mortgage backed by the FHA was 6.86%, while a VA loan was 6.73% and USDA was 6.92%.
Adjustable Rate Mortgages
There are several types of adjustable-rate mortgages, or ARMs, that carry lower rates.
Typically, the rates for ARMs are fixed for five, seven or 10 years, meaning the mortgage rate only resets – with caps on the interest rate change –after that time period. They can be a good option when mortgage rates are high.

» Expert Tip: Thinking about buying a home but unsure of how much of a down payment you need to make? Connect with a lender that specalizes in $0 down or low down payment loans so you can shop around for a home comfortably. Get started here!
About The Author:
Ellen Chang is a Houston-based freelance journalist who writes articles for U.S. News & World Report. Chang previously covered investing, retirement and personal finance for TheStreet. She focuses her articles on stocks, personal finance, energy and cybersecurity. Her byline has appeared in national business publications, including USA Today, CBS News, Yahoo Finance MSN Money, Bankrate, Kiplinger and Fox Business. Follow her on Twitter at @ellenychang and Instagram at @ellenyinchang.