Should You Pay Points to Get a Lower Mortgage Rate?
November 6, 2022, 9:00 AM EST
6 MIN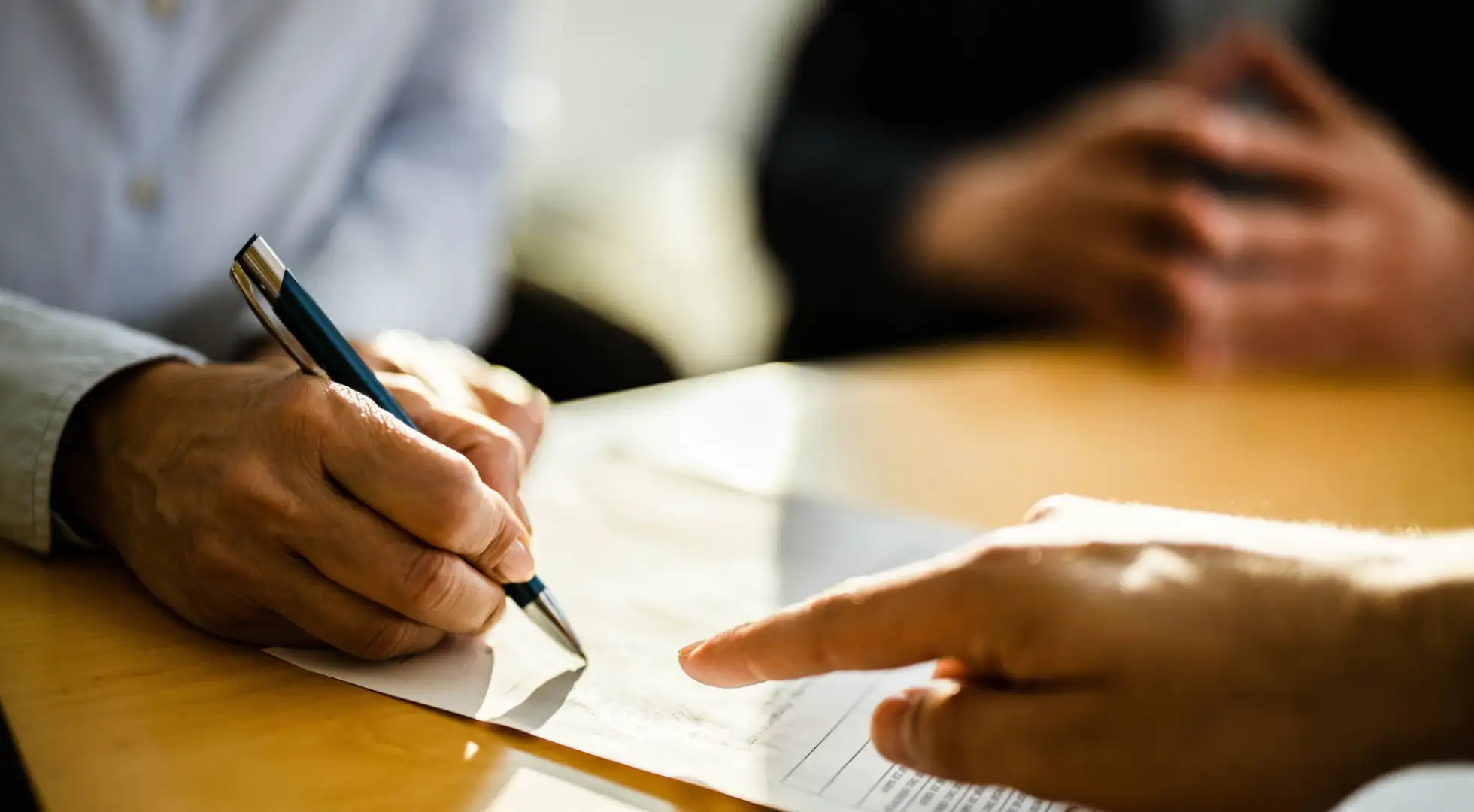 With mortgage rates near 20-year highs, some homebuyers are struggling to afford homes.
The average rate for a 30-year fixed mortgage was 6.95% in November's first week, dipping from a 7.08% peak a week earlier, according to Freddie Mac (FMCC). That was the highest since May 2002 when the median home price was just $182,400.
Costlier financing combined with skyrocketing home prices have buyers scrambling to find affordable alternatives.
One time-tested strategy is to pay points: Shelling out more upfront in fees to get a lower rate and a smaller mortgage payment.
Sounds like a good plan in theory, but is paying points worth it?
» Expert Tip: Looking to buy soon? Set yourself up for having your offer accepted on a home by getting preapproved for a mortgage prior to your home search.
Paying Points - Costs and Break-Even Timeframes
There are at least two schools of thought on paying points.
The first argument says you should never pay points because you don't know how long you will hold the mortgage. Points are non-refundable.
The opposing view says you can come out ahead by paying points. You just need to estimate the length of time you'll have the mortgage.

For the sake of argument, we'll examine how long you have to hold a mortgage to make points worth it.
However, keep in mind that there's no standard rate reduction per point paid. It depends on your loan product, the original rate, your credit profile, and even the mortgage market at the time. In fact, today's market is so unpredictable it may be cost-prohibitive to pay points on many mortgage products.
That being said, we'll look at some hypothetical scenarios that could be in the ballpark of rate-to-point relationships.

| | | | |
| --- | --- | --- | --- |
| Loan Amount | $300,000 | $400,000 | $500,000 |
| Points | 2.0 | 1.0 | 3.0 |
| Points dollar amount | $6,000 | $4,000 | $15,000 |
| Start rate* | 7% | 7% | 7% |
| Rate after paying points* | 6.25% | 6.5% | 5.625% |
| Monthly payment savings | $148 | $133 | $448 |
| Monthly interest savings** | $187 | $166 | $573 |
| Months to break even on payments | 40 | 30 | 33 |
| Months to break even on interest | 32 | 24 | 26 |
*Rates or fees mentioned are for example purposes only and may not be currently available from any lender. **Interest savings are approximate since the amount of principal and interest paid changes monthly; Interest savings are higher than payment savings because the principal portion of your payment rises when you have a lower rate.
In the above hypothetical scenarios, it takes about two or three years to break even on paying points. After that time, you start saving money.
So, to save a substantial amount, you have to have the home and the mortgage for upwards of five or six years.

The "Never Pay Points" Camp
Considering a five-plus-year time horizon before you start saving money, you can see why many professionals advise against paying points.
Imagine paying three points on a $500,000 mortgage, equaling $15,000. You get a rate in the high 5s instead of a rate near 7%.
But then, a year later, recession hits and rates drop to 4.5% (this would mimic what happened during the 2008 recession, though economists are not expecting the next recession to be as bad).
What do you do? You had a good rate at the time. But now it is way above market. You can either hang onto your rate knowing how much it cost, or swallow the sunk cost and refinance.
Now imagine you paid no extra points. Rates drop in a year and you can shave 2.5% off your rate, saving you an eye-popping $800 per month. It doesn't take a math expert to see that's the better deal.
Sure, you could come out ahead paying points, but rates have to stay high for a long time. And history has shown that after rapid gains in mortgages rates, they tend to come back down to earth.
Will Rates Drop, Making Points a Waste of Money?
All it takes is a little market correction to make the points you paid a huge waste of money.
Tom Pessemier, branch manager and mortgage advisor with AnnieMac Home Mortgage in Midlothian, Virginia, is advising clients to steer clear of "buying down" the rate via points.
"​​I'm actually not recommending buying down for most clients," said Pessemier. "We're getting intel from the best bond analysts that we should be back in the 5s or so by this time next year."
Pessemier goes on to say that there are plenty of caveats to that prediction. But he is bringing those forecasts into every rate-related conversation with clients – especially first-time buyers.
The last thing a mortgage professional wants is a client who regrets paying points.

One Situation Where Points Might Make Sense
Paying points can be worth it if you are getting a substantial closing cost credit from the seller, builder, down payment assistance grant, or another party in the transaction.
Mortgage rules say you must use the credit or lose it. You can't take it in cash at closing.
For instance, you get a massive $12,000 credit from a desperate seller, but you only have $8,000 in closing costs. You can use the excess $4,000 to pay points and reduce your rate.
Still, the smarter play might be to ask for a $4,000 home price reduction in lieu of the excess credit. That way you still benefit if you refinance in a year.
Should you pay points?
Paying points comes with significant risk. Yes, the lower rate and payment seem attractive. But raising your upfront costs and diminishing your cash emergency fund typically isn't wise.
Some buyers will still pay points, and that's okay if they believe they will be in the home and carry the mortgage for years and years.
But those who aren't sure should make it a point not to pay points.

» Expert Tip: Thinking about buying a home but unsure of how much of a down payment you need to make? Connect with a lender that specalizes in $0 down or low down payment loans so you can shop around for a home comfortably. Get started here!
About The Author:
Tim Lucas spent 11 years in the mortgage industry and now leverages that real-world knowledge to give consumers reliable, actionable advice. Tim has been featured in national publications such as Time, U.S. News, MSN, The Mortgage Reports, My Mortgage Insider, and more.