Not Just Startups Anymore: Lenders Are Helping Buyers Make All-Cash Offers, Too
September 28, 2022, 4:22 PM EDT
6 MIN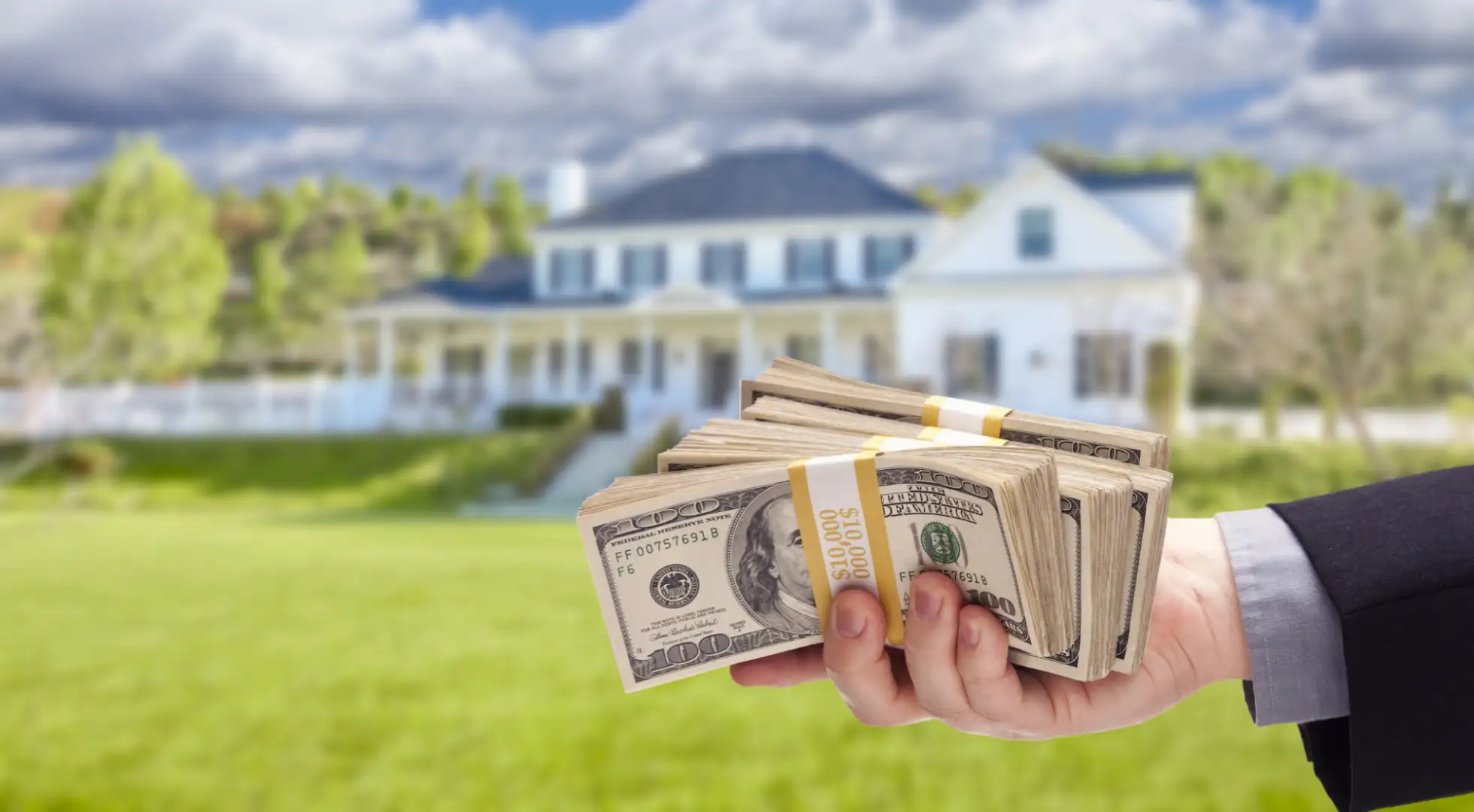 You may have heard of cash-offer startups like Ribbon, Orchard, HomeLight, and other hip-sounding companies that probably have foosball tables in their lounges and on-site dog sitting.
But these newbies to the real estate universe are facing fierce competition from more traditional entities in pursuit of homebuyers.
Staid names like Evergreen Home Loans and Fairway Independent Mortgage are coming online in the cash offer space.
You might be surprised at the value that traditional mortgage lenders bring to the table compared to their too-cool startup counterparts when it comes to helping cashless homebuyers make cash offers on homes.

» Tip: Looking to buy soon? Set yourself up for having your offer accepted on a home by getting preapproved for a mortgage prior to your home search.
The Better Cash Offer Program
The mortgage lender Better offers its Better Cash Offer program. Once you get pre-approved with the company, you can make a cash offer on the home of your choice.
But it's Better that buys the home, at least at first.
If the seller accepts the offer, Better Real Estate, the company's real estate brokerage, purchases the home for you with cash. Then, you move into the home and have 30 days to "buy back" the home from Better using a mortgage.
The program comes with fees, which are lowest if you use Better for the home mortgage and real estate services.

| | |
| --- | --- |
| Companies Used | Better Cash Offer Fee (based on purchase price) |
| Better Mortgage & Better Real Estate | 1.25% |
| Better Mortgage & a different real estate agent | 2% |
| Another mortgage company & Better Real Estate | 2.5% |
| Use neither Better Mortgage nor Better Real Estate | 4% |

The program isn't without significant risk, though. Read the fine print, and you'll find out that you must forfeit a whopping 7% deposit if you are unable to buy the home back from Better within 30 days of move-in (90 days if you're selling and buying). That's $28,000 on a $400,000 home.
To qualify for the program, your loan file must be fully underwritten by Better. This means you've submitted all documentation and received an approval on every aspect of the file except the property. This is to ensure that you will qualify for the mortgage after Better buys it in cash.
For buyers who have lost homes to cash offers, the program could be a game changer. The program is currently offered in 18 states and the District of Columbia.

New American Funding Buyer Accepted Program
New American Funding (NAF) runs a program similar to Better's, but, no pun intended, might be better.
Its Buyer Accepted program requires just a 3% deposit compared to Better's 7%. These percentages also reflect each company's minimum down payment for conventional financing.
But the biggest advantage to NAF's program is that there is no extra fee to use it, according to a representative from the company.
The process works similarly to Better's, in that NAF's real estate brokerage will purchase the property on your behalf. Then, you have 90 days to buy the house back using NAF as your mortgage company.
If you can't buy it back because your loan profile changed since pre-approval, you forfeit your 3% deposit.
One big advantage with NAF: you can use the Buyer Accepted program in conjunction with conventional financing, jumbo, VA, and FHA.
Like almost any cash program, Buyer Accepted comes with risks, too. Once you receive a pre-approval, don't make any major purchases, change jobs, or make any late debt payments. Any of these factors could jeopardize your approval and put your 3% deposit at risk.
NAF's program is available nationwide except for New York and Hawaii.
Evergreen Home Loans CashUp Program
While Evergreen Home Loans is not a household name, it operates in 16 states, potentially making its CashUp program widely available.
According to its website, the CashUp program can close on a home in as little as 10 days.
Like other cash programs, you can make an offer with no financing or appraisal contingency. This puts the seller's mind at ease, knowing there's very little that can go wrong with closing on time.
Evergreen's program sings a familiar tune: it will buy the house for you in cash, then you buy it back.
It requires just a 2% upfront deposit, which is applied to your down payment or closing costs when the mortgage closes. If you don't close on the mortgage for any reason, Evergreen has the right to keep the deposit.
You can work with any real estate agent, but must use Evergreen Home Loans for the mortgage.
One unique aspect of this program is that you can buy a primary residence, second home, or investment property. Real estate investors could snap up an underpriced property, and beat out other investors who can't present a cash offer.

» MORE: Calculate your monthly mortgage payment with a trusted lender
Need To Make A Cash Offer? You Have Options
As markets tighten, it's not just startups creating cash offer programs anymore. Lenders have stepped into the mix.
That's great for homebuyers; lender-offered programs tend to come with lower fees since lenders make money from the transaction itself.
Explore all your options, both from lenders and independent cash offer companies, when deciding which program to use.

» Don't Miss: Thinking about buying a home but want to secure a good rate? Find a lender that gives you the power to lock an interest rate for an extended period so you can shop around for a home comfortably knowing that your rate is secure and won't go up. Get started here!
About The Author:
Tim Lucas spent 11 years in the mortgage industry and now leverages that real-world knowledge to give consumers reliable, actionable advice. Tim has been featured in national publications such as Time, U.S. News, MSN, The Mortgage Reports, My Mortgage Insider, and more.