New-Home Sales Fall 8.6% As Record Prices and Surging Loan Rates Reduce Demand
April 26, 2022, 12:05 PM EDT
2 MIN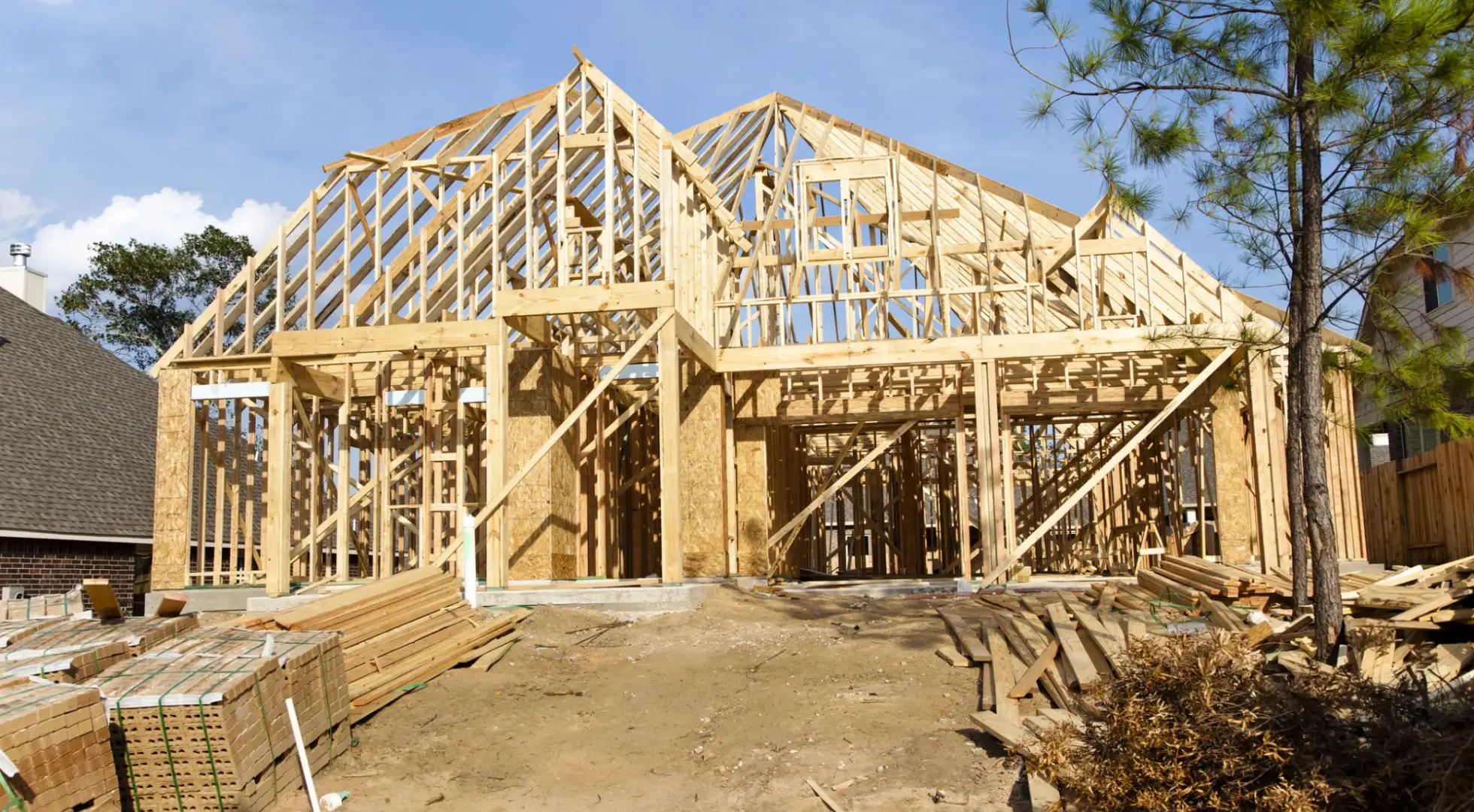 New-home sales plummeted 8.6% in March, the third consecutive retreat, as rising mortgage rates and record-high home prices reduced affordability.
Builders sold 763,000 houses at an annualized and seasonally adjusted pace from a downwardly revised reading in February, the Commerce Department said Tuesday in a report that counts signed contracts as sales. New home sales fell 12.6% compared to March 2021.
The median price of a new house in March was $436,700, the highest ever recorded for any month, according to the report. It was a 21% gain from a year ago.
Increases in home prices and mortgage rates are straining affordability for many buyers and keeping some families from purchasing properties, said Jerry Konter, chairman of the National Association of Home Builders.
"Growing affordability challenges are slowing new home sales and taking a toll on the housing market," Konter said. "Mortgage rates jumped nearly a full percentage point between the end of February and March and builders continue to face escalating construction and development costs which are putting upward pressure on new home prices."
Mortgage rates have risen two percentage points since the beginning of 2021 as bond investors react to the Federal Reserve's tightening of monetary policy. Last week, the average rate for a 30-year fixed mortgage eligible to be purchased by Fannie Mae and Freddie Mac rose to a 12-year high of 5.11%, according to a report on Thursday.
In January and February, the supply of existing homes on the market reached an all-time low of 850,000 units, according to data from the National Association of Realtors. In March, it rose to 950,000.
Surging inflation and the Fed's strategy quell it "pushed mortgage rates higher and reigned in housing demand," said Danielle Hale, chief economist for Realtor.com. Inflation began climbing last year after the Covid-19 pandemic caused supply-chain bottlenecks that increased demand for goods. Russia's invasion of Ukraine in February sent energy prices soaring even higher, said Hale.
"Even though the Fed only adjusted the target for short-term rates by 25 basis points in March, shifting expectations for more hikes in the near future caused mortgage rates to surge nearly 1 percentage point over the month as investors realized that Russia's invasion of Ukraine would not derail the Fed's plans to raise short-term rates," she said.
Consumers are not likely to see a reprieve until the number of homes on the market expands, said Danushka Nanayakkara-Skillington, assistant vice president of forecasting and analysis at the NAHB.
"Buyers are facing sticker shock due to deteriorating affordability conditions and a lack of existing home inventory," Nanayakkara-Skillington said. "Only 14% of new home sales in March were priced below $300,000. A year ago, it was 34%."
About The Author:
Ellen Chang is a Houston-based freelance journalist who writes articles for U.S. News & World Report. Chang previously covered investing, retirement and personal finance for TheStreet. She focuses her articles on stocks, personal finance, energy and cybersecurity. Her byline has appeared in national business publications, including USA Today, CBS News, Yahoo Finance MSN Money, Bankrate, Kiplinger and Fox Business. Follow her on Twitter at @ellenychang and Instagram at @ellenyinchang.