Mortgage Rates Hit 12-Year High as Fed Signals Increasing Pace of Rate Hikes
April 21, 2022, 10:30 AM EDT
2 MIN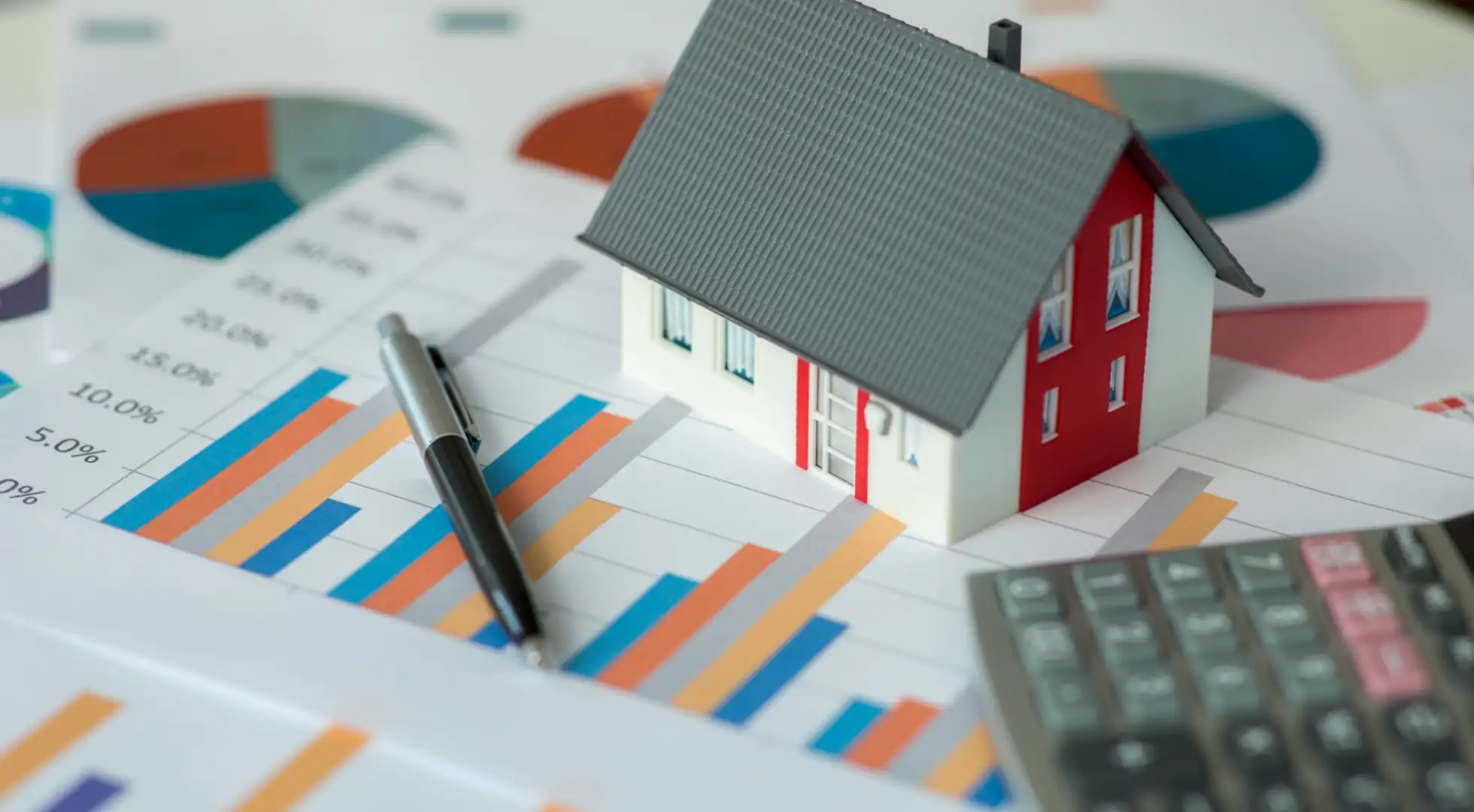 Mortgage rates surged to the highest level in a dozen years after speeches by Federal Reserve officials urged aggressive rate hikes to contain inflation.
The average U.S. rate for a 30-year fixed mortgage rose to 5.11%, the highest since April 2010, from 5% last week, Freddie Mac said in a report on Thursday. The average fixed rate for a 15-year mortgage rose to 4.38%, also the highest since April 2010.
Financing costs for home loans are rising as Fed officials such as St. Louis Federal Reserve Bank President James Bullard and San Francisco Federal Reserve President Mary Daly said in speeches the policy-setting Federal Open Market Committee needs to pick up the pace of rate hikes to battle the fastest inflation pace in four decades.
Bullard, a voting member on the FOMC this year, said last week that "inflation is too high" and the Fed is "behind the curve" in fighting it. While the Fed's overnight lending rate doesn't directly impact home loan rates, it's used as a benchmark by investors in mortgage-backed securities.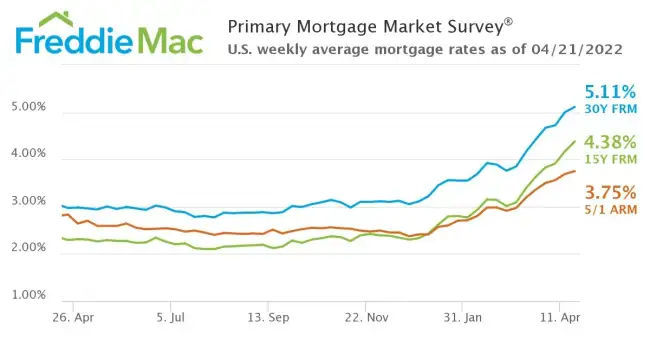 The 12-year high in mortgage rates occurring at the start of the so-called "spring selling season" will soften demand, said Sam Khater, Freddie Mac's chief economist.
"While springtime is typically the busiest homebuying season, the upswing in rates has caused some volatility in demand," he said. "It continues to be a seller's market, but buyers who remain interested in purchasing a home may find that competition has moderately softened."
Total U.S. home sales, including new and preowned homes, probably will fall to 6.7 million this year from a 15-year high of 6.9 million in 2021, Freddie Mac said in a forecast on Monday.

Home-price increases likely will slow to 10% from a year earlier, compared with a record 18% gain in 2021, the forecast said.

"Given the increase in mortgage rates, we do expect housing demand to moderate and forecast home sales to slow," it said. "With increasing mortgage rates, we expect home price appreciation to moderate in 2022 and we forecast full-year house price growth of 10% in 2022, and 5% in 2023."

A 5% annualized rate of appreciation in home prices would be in line with the average over the last four decades, according to data from the National Association of Realtors.
About The Author:
Kathleen Howley has more than 20 years of experience reporting on the housing and mortgage markets for Bloomberg, Forbes and HousingWire. She earned the Gerald Loeb Award for Distinguished Business and Financial Journalism in 2008 for coverage of the financial crisis, plus awards from the New York Press Club and National Association of Real Estate Editors. She holds a degree in journalism from the University of Massachusetts, Amherst.