Mortgage Rates for the Highest-Qualified Borrowers Rise Above 4.5%
March 31, 2022, 11:00 AM EDT
2 MIN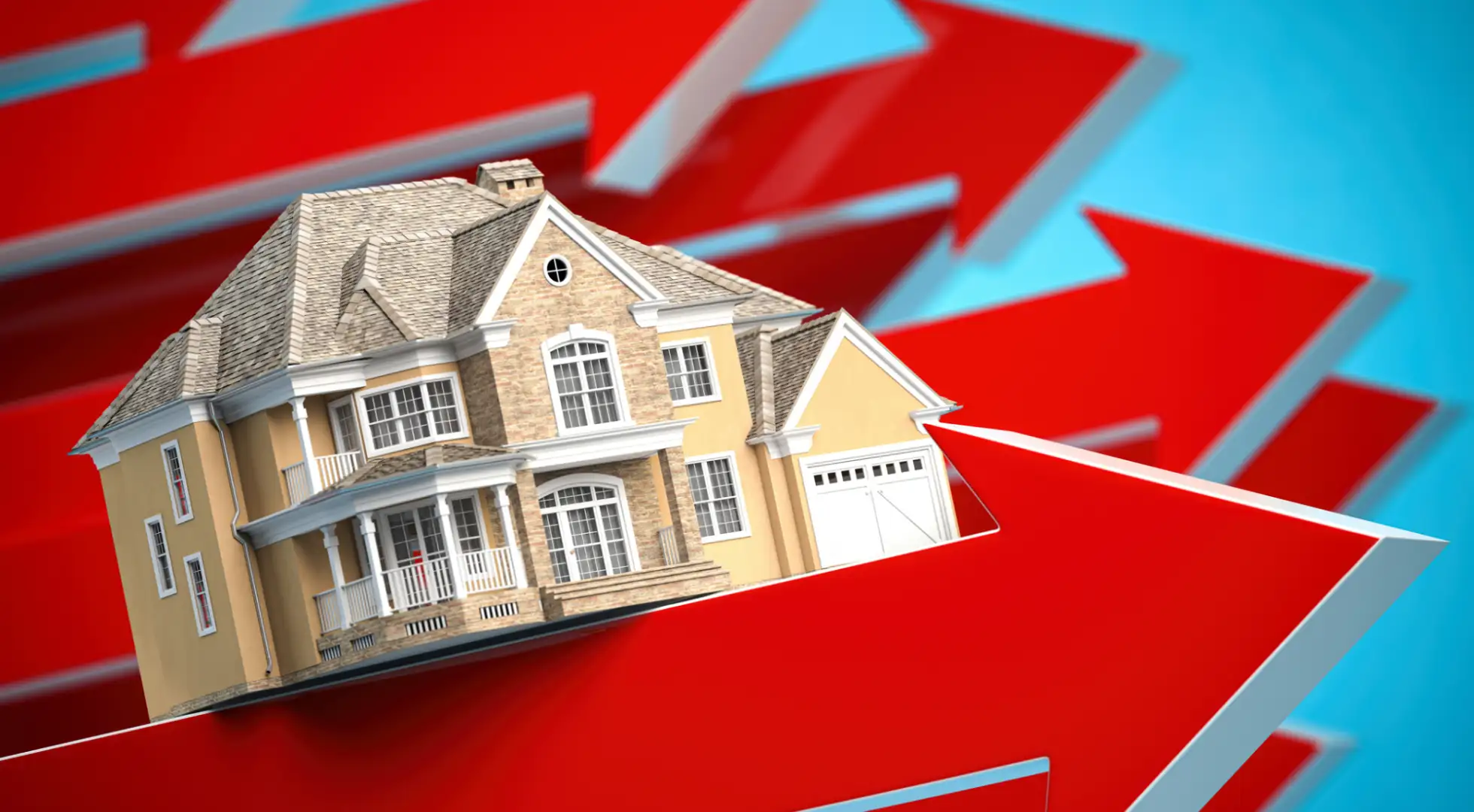 The average U.S. rate for mortgages lent to the borrowers with the highest credit scores and 20% down payments rose above 4.5% this week for the first time in more than three years.
The average rate for conforming home loans, meaning mortgages eligible to be purchased by Fannie Mae and Freddie Mac, rose to 4.67% from 4.42% last week, the highest since the first week of 2019, Freddie Mac said in a report on Thursday. The 15-year fixed conforming rate was 3.83%, up from 3.63%, the report said.
Home-loan rates are surging as the Federal Reserve takes steps to battle the highest inflation in four decades and the war in Ukraine disrupts energy supply lines around the world, said Sam Khater, Freddie Mac's chief economist. As well, a surge of Covid-19 cases in China threatens to further disrupt global trade, worsening supply-chain problems that began when the novel coronavirus first emerged in the world's largest nation at the end of 2019.
"Mortgage rates continued moving upward in the face of rising inflation and the prospect of demand for goods amid ongoing supply disruptions," Khater said.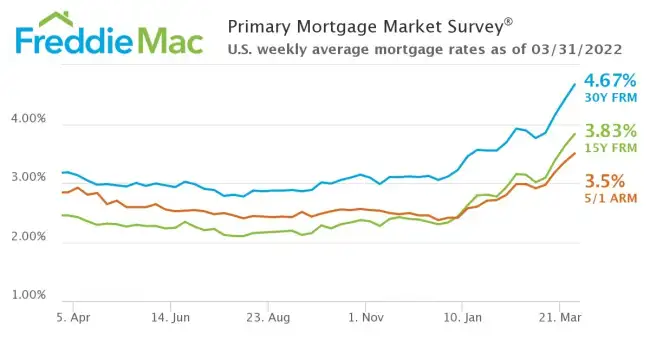 Housing forecasters predict the most expensive mortgage rates in more than three years will slow the pace of home price gains that last year posted the biggest jump on record. The median price of pre-owned homes surged 17% in 2021 compared to a year earlier, according to the National Association of Realtors.
This year, home prices likely will increase at a third of that pace, according to NAR Chief Economist Lawrence Yun. The U.S. median price for an existing home likely will increase to $364,600 this year, up 5.1% from 2021, Yun said. That would be in line with the average historical annual gains in the decade prior to the pandemic, he said.
While prices will keep gaining, albeit at a slower pace, home sales likely will decline this year as higher mortgage rates make it tougher to people to qualify for financing, Yun said. Home sales probably will retreat 2.8% after surging 8.5% in 2021, he said.
In addition to costlier financing, buyers are being stymied by a shortage of listings, Yun said. In February, an index measuring signed contracts to purchase homes dropped 4.1% after property listings dropped in the prior month to the lowest ever recorded, according to NAR data.
"Buyer demand is still intense, but it's as simple as 'one cannot buy what is not for sale,'" Yun said.
About The Author:
Kathleen Howley has more than 20 years of experience reporting on the housing and mortgage markets for Bloomberg, Forbes and HousingWire. She earned the Gerald Loeb Award for Distinguished Business and Financial Journalism in 2008 for coverage of the financial crisis, plus awards from the New York Press Club and National Association of Real Estate Editors. She holds a degree in journalism from the University of Massachusetts, Amherst.