How To Get Lower Conventional 97 Loan Rates
June 26, 2023, 12:33 PM EDT
4 MIN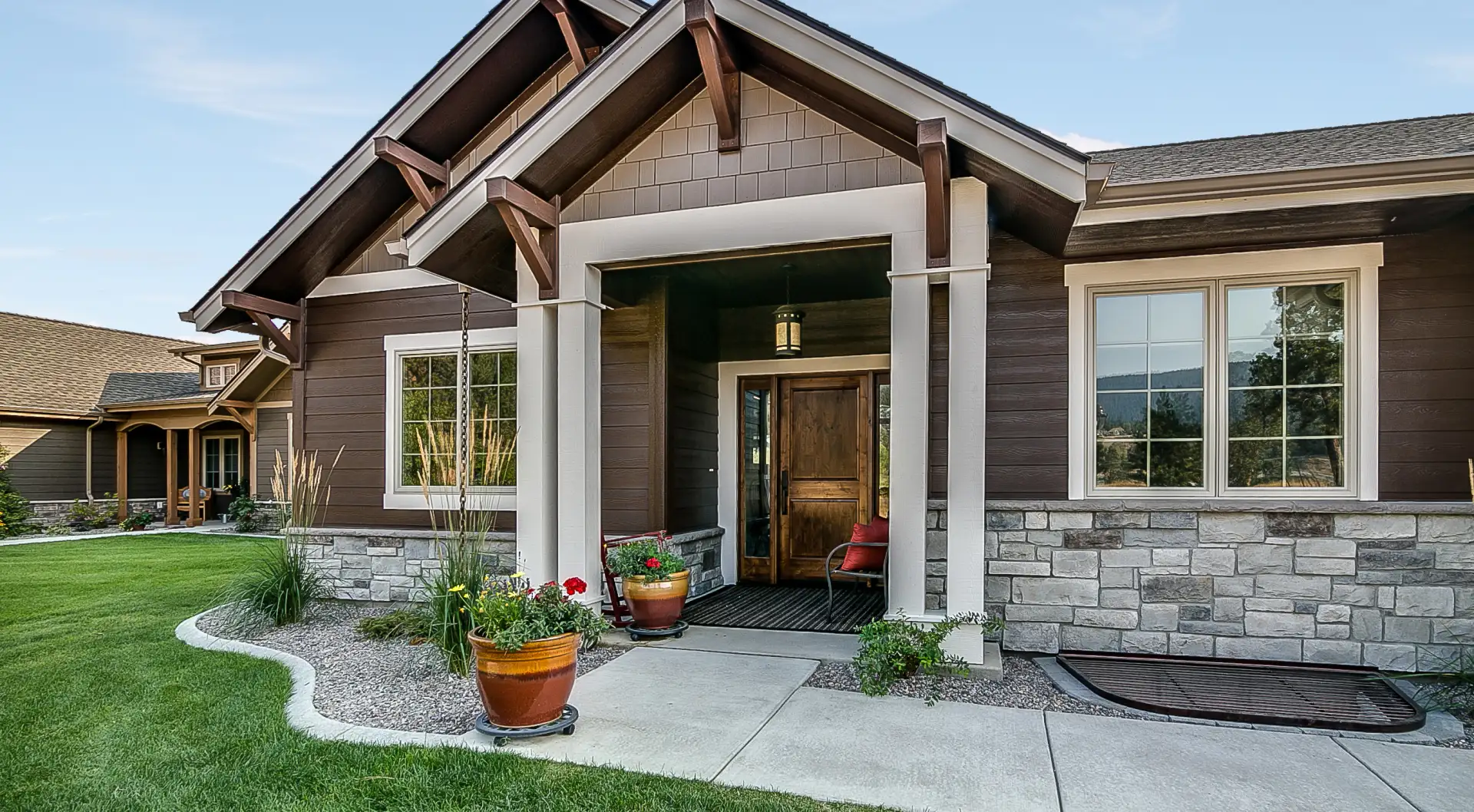 How High Are Conventional 97 Loan Interest Rates?
Conventional 97 loan interest rates are low considering the benefits.
With a 3% down payment, you may qualify for a conventional loan.
These mortgages come with cancelable mortgage insurance, making them a better choice than FHA for many buyers.
With such a low down payment, you might think you'll pay sky-high interest rates. But for many buyers, that's not the case.

Conventional 97 Interest Rates vs Conventional 20% Down Rates
Believe it or not, you can get slightly better rates on Conventional 97 loans versus putting 20% down.
Why? Mortgage insurance.
Mortgage insurance removes some of the risk for the lender. If the borrower defaults, the private mortgage insurance (PMI) company will reimburse the lender for some of their losses.
For example, a homebuyer defaults and the lender loses $30,000 in the foreclosure and home resale process. The PMI company sends the lender up to $30,000.
To the lender, this is a good deal. The borrower pays PMI, but the lender benefits. In turn, the lender offers reduced rates for those putting less than 10-20% down.
According to Fannie Mae's Loan Level Price Adjustment Matrix, a buyer with a 720 score putting 20% down will be subject to an additional 1.25% fee on top of all other loan costs.
Someone putting 3% down will only be on the hook for 0.75% extra.
Putting it in terms of mortgage rates, the 3%-down buyer would receive a rate about 0.125%-0.375% lower than the 20%-down buyer.

The Moderate-Income-Earner Rate Discount
Things get even better for low- and moderate-income earners.
First-time homebuyers are eligible for a big rate discount if they make 100% or less of their area's median income, or less than 120% of median income in high-cost areas.
In an effort to level the playing field for those without high incomes, Fannie Mae introduced this incentive in 2023.
The discount can make a big difference.
Above, we talked about Loan Level Price Adjustments, or LLPAs. Buyers under the income limits have all their LLPAs waived.
For instance, a condo buyer needing a $300,000 loan has a 640 credit score. They would normally be subject to $6,750 in extra loan fees above and beyond normal loan costs. This fee is waived, equaling 2.25% of their loan if:
They are a first-time buyer (haven't owned a home in three years)
Are at or below 100% of their area's median income, or 120% in high-cost areas
This fee waiver could result in a 0.50-1.0% reduction in their Conventional 97 mortgage interest rate.
So how do you find out whether you're within income limits? Fannie Mae provides a Median Income Lookup Tool. Simply type in an address or peruse a geographic area. If your income is below the "100% Area Median Income" number (or 120% in high-cost areas), you may be eligible for the rate discount.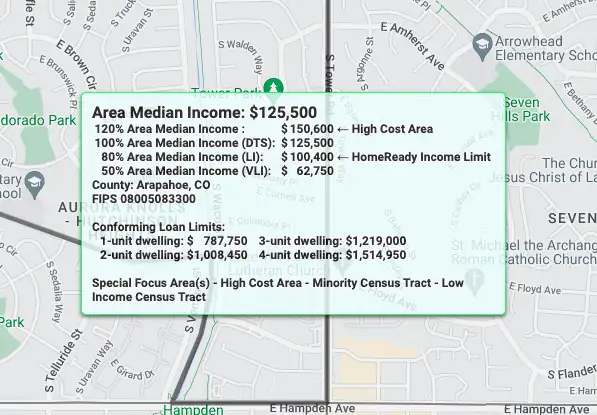 How To Get Lower Conventional 97 Rates
The most effective way to lower your rate for a Conventional 97 loan is to be within income limits for the rate discount mentioned above.
But if you make more than these income limits, you can still work on lowering your rate.
Credit score is a major driver of Conventional 97 rates. Someone with a 780 score will get a 0.25-0.50% lower rate than someone with a 630 score. Unlike FHA loans, conventional loan rates and costs change based on credit score.
To get a better rate on your Conventional 97 loan:

Make all debt payments on time for 12 months

Correct errors on your credit report

Pay down credit card balances to 30% or less of the available limit

Don't open new credit accounts for 3-6 months before applying for the mortgage
It can take time to build your credit, and in some cases it's worth buying earlier with an FHA loan. FHA is easier to qualify for and come with better rates and mortgage insurance for those with lower credit scores.

Shop Around For Conventional 97 Rates
Each lender has their specialties.
Some want to capture FHA market share, so they offer the best rates on those. Some are more adept at conventional loans, so they run special rates for those.
Many lenders will even pay part of your conventional loan 3% down payment for you.
Whatever loan you're looking for, it's smart to get written quotes from at least three different lenders.
Ask for a Loan Estimate, which is the standardized form all lenders use. With it, you can compare rates and fees.
Don't accept high fees to get a lower rate. Typically, it doesn't pencil out in your favor.
Get Your Conventional 97 Rate Quote
Conventional 97 loans are a great value, with 3% down and low rates still available.
Get your rate quote and see if you can become a homeowner with a Conventional 97 loan.
About The Author:
Tim Lucas spent 11 years in the mortgage industry and now leverages that real-world knowledge to give consumers reliable, actionable advice. Tim has been featured in national publications such as Time, U.S. News, MSN, The Mortgage Reports, My Mortgage Insider, and more.