These Lenders Might Cover Your Conventional 97 Loan Down Payment For You
June 23, 2023, 6:38 PM EDT
3 MIN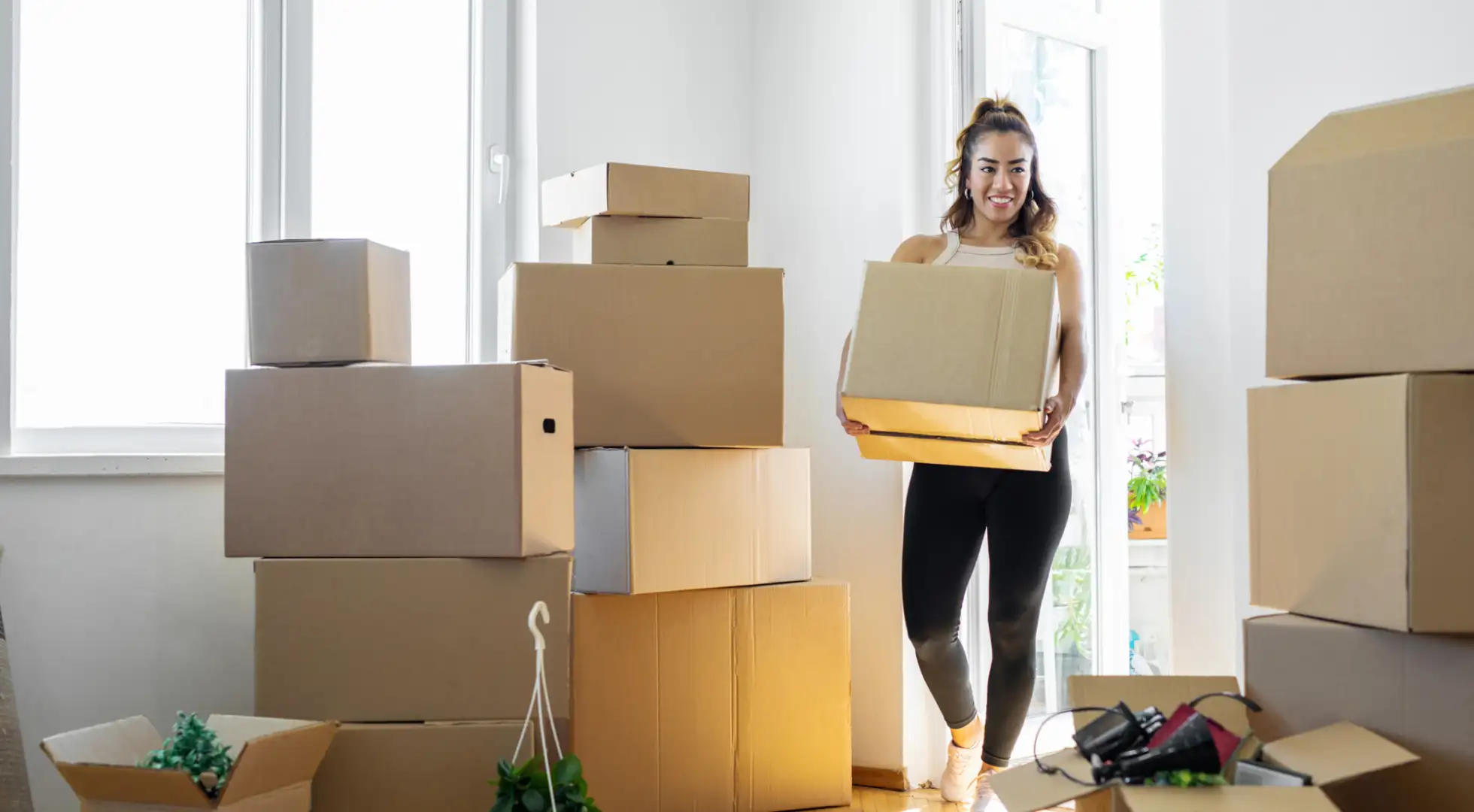 Conventional 97 loans are 3%-down mortgages that are widely available from most lenders.
Any lender that offers conventional loans can most likely offer this low-down-payment option.
But some lenders take these loans to another level by covering part or all of that 3% down for you via down payment assistance programs.
Conventional 97 Lenders 2023
Here's an abbreviated list of some of the lenders layering down payment and closing cost assistance on Conventional 97 loans. They are making homeownership with a conventional loan more affordable than most times in history.

Conventional 97 Lenders 2023
Here's an abbreviated list of some of the lenders layering their own down payment and closing cost assistance programs on top of the Conventional 97 loan.
Rocket Mortgage
Rocket Mortgage is the nation's largest lender. It offers a minimum conventional down payment of 3%. The lender goes one step further with its ONE+ program, a 1% down payment option for applicants making 80% or less or their area's median income.
Loan Depot
The nation's third-largest lender as of 2022 according to Statista, Loan Depot, offers conventional loans, including options for 3% down. The lender allows Community Seconds, which are secondary loans from local governments and non-profits to cover the down payment and closing costs.
Wells Fargo
With about 4,700 branches nationwide, Wells Fargo is a solid source of Conventional 97 financing, especially for those who would rather talk face-to-face with a lending professional. The bank offers its "Dream. Plan. Home." mortgage, which offers flexible credit guidelines. Those who earn less than 80% of their area's median income may be eligible for closing cost assistance in certain counties across the U.S.
Bank of America
"B of A" layers additional benefits on top of the standard 3% down option. For those who meet income limits and other requirements, the bank offers discounted mortgage insurance. Through its home grant programs, borrowers meeting income and geographic requirements may be eligible for down payment and closing cost assistance of $7,500-$10,000, which does not have to be repaid.
U.S. Bank
The nation's 7th largest lender offers standard Conventional 97 financing plus further help in 25 states including California, Washington, Colorado, and Arizona. Its American Dream Mortgage offers assistance funds up to $10,000 toward the down payment, closing costs, and even needed repairs. The icing on the cake: U.S. Bank covers your mortgage insurance when using this program.
Chase
Another well-known name, Chase, offers Conventional 97 loans, plus extra perks for those buying in certain census tracts. Eligible applicants receive either $2,500 or $5,000 toward their closing costs and down payment. One option, called Standard Agency, removes income limits that come with similar down payment assistance programs offered by other lenders.
Citizen's Bank
This bank offers the 3% down conventional loan, plus down payment assistance for first-time buyers within certain counties of Connecticut, Delaware, Massachusetts, Michigan, New Hampshire, New Jersey, New York, Ohio, Pennsylvania, Rhode Island, Vermont, and Virginia. Check with a bank representative to find out if this offer is available in your county.

United Wholesale Mortgage (UWM)
UWM programs are not available to the public directly, but through mortgage brokers. Find a local mortgage broker to access UWM's Conventional 1% Down program. Eligible applicants receive up to $4,000 or 2% of the home price, whichever is lower, toward their purchase. Their remaining down payment requirement is just 1%.
Many Other Lenders
The above are just a few examples of Conventional 97 lenders offering additional assistance. And, if you have gift funds or down payment assistance from your local housing agency or non-profit, you can likely use it at any approved conventional lender.
It's a good idea to get a Loan Estimate from a few lenders before making a decision. Also, compare this program to FHA as far as cost and benefits to make sure you're getting the best value.
Is It Hard to Find a Conventional 97 Lender?
It's very easy to find a Conventional 97 lender since most are registered to deliver loans to Fannie Mae or Freddie Mac.
Apply with your preferred loan professional, or click below to be connected with a reputable Conventional 97 lender.

About The Author:
Tim Lucas spent 11 years in the mortgage industry and now leverages that real-world knowledge to give consumers reliable, actionable advice. Tim has been featured in national publications such as Time, U.S. News, MSN, The Mortgage Reports, My Mortgage Insider, and more.