Shifting To a Buyer's Market? Housing Inventory Posts Biggest Jump in 3 Years
August 12, 2022, 2:00 PM EDT
4 MIN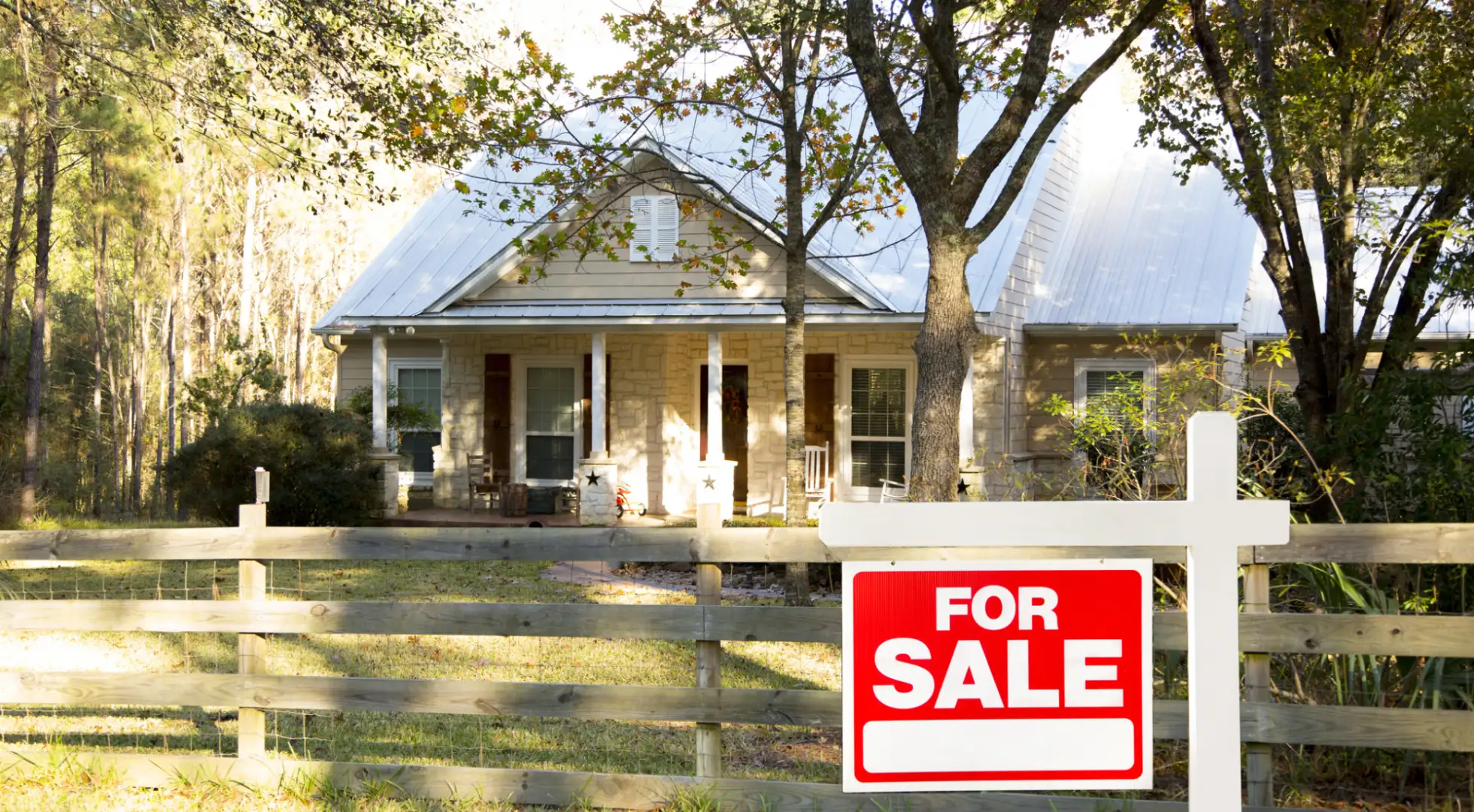 It's been tough to be a homebuyer during the last two years, with listings selling quickly amid bidding wars.
Now, with a surge in homes for sale and a bigger share of them sitting on the market for more than a month, buyers have more options.
The number of U.S. homes for sale in July rose 4% from a year ago, the biggest increase in three years, according to a Tuesday report from Redfin. Most of that inventory increase came from homes lingering on the market, according to Taylor Marr, Redfin's deputy chief economist.
"People want to know whether we've officially shifted from a seller's market to a buyer's market," Marr said. "While there's not a clear line separating those two ideas, homes sitting on the market longer is a point in buyers' favor."
The share of U.S. homes listed for 30 days or more without going under contract increased 12.5% in July from the same month in 2021, the first year-over-year gain since the start of the pandemic, according to Redfin data. That increase in what is known as "stale inventory" is giving buyers some breathing room, according to Marr.

"Buyers can take their time making careful decisions about homes without worrying so much about bidding wars, offering over the asking price and waiving contingencies," he said. "It's a different story for sellers, who have spent the last two years hearing about their neighbors' homes getting multiple offers the day they go on sale."
More: Looking to buy soon? Set yourself up for having your offer accepted on a home by getting preapproved for a mortgage prior to your home search.
Sellers Go Back to Basics
In addition to adjusting expectations regarding the price they put on their homes, sellers are having to put in more elbow grease before properties hit the market, he said.
"Now they need to price lower and get back to the basics of selling a home, like staging and sprucing up painting, to get buyers' attention," Marr said.
Measuring the nation's biggest 50 metropolitan areas, the areas with the biggest increase in stale inventory was Oakland, California, where number of homes listed for more than 30 days jumped 61% from a year ago, the Redfin report said.
Phoenix was No. 2, with an increase of 55%, followed by Austin, Texas, up 51%. Anaheim, California, was No. 4, at 50%, followed by Riverside, California, at 47%, Fort Worth, Texas, up 43%, Dallas and Washington D.C. at 43%, Sacramento, California, at 42% and Seattle at 41%.
Housing Market Goes From Red-Hot To Cool
The market went from red-hot to cool in the spring, after mortgage rates surged more than two percentage points, said Christopher Johns, a Redfin agent in Houston. Mortgage rates gained as the Federal Reserve ended an emergency bond-buying program it started in March 2020 to support the economy during the pandemic.
The average U.S. rate for a 30-year fixed home loan rose to a nearly 14-year high of 5.81% in mid-June, according to Freddie Mac data. That compares with 3.11% at the end of the year, and the record low of 2.65% in the first week of January 2021, according to the data series that goes back to 1971.
"The market did a 180-degree turn from early spring to late spring, with buyers backing out because of high mortgage rates," Johns said.
Mortgage rates were below 3.2% for all of 2021. That boosted sales to a 15-year high and caused the median U.S. home price to spike a record 18%, according to the National Association of Realtors.

That resulted in another record during the first two months of 2022: The smallest amount of homes for sale ever recorded. The number of homes for sale dropped to a record low of 850,000 in January and February, according to NAR.
More: Calculate your monthly payment with a trusted lender
Housing Supply Climbs as Rates Rise
Since then, supply has climbed for four consecutive months to 1.26 million in June, a gain of 48% from the beginning of the year. That increase in supply has taken some of the frenzy out of the market, Johns said.
"A lot of sellers are telling me they feel that they've missed out on the hot market," he said. "I'm reminding prospective sellers that we're not in a housing-market crash – it's a correction. If sellers list their home for slightly less than they would have five months ago, they're still likely to get a solid offer."
Don't Miss: Thinking about buying a home but want to secure a good rate? Use this tool to find a lender that gives you the power to lock an interest rate for an extended period so you can shop around for a home comfortably knowing that your rate is secure and won't go up.
About The Author:
Kathleen Howley has more than 20 years of experience reporting on the housing and mortgage markets for Bloomberg, Forbes and HousingWire. She earned the Gerald Loeb Award for Distinguished Business and Financial Journalism in 2008 for coverage of the financial crisis, plus awards from the New York Press Club and National Association of Real Estate Editors. She holds a degree in journalism from the University of Massachusetts, Amherst.