Mortgage Rates Tumble as War in Ukraine Sends Global Investors Fleeing to Bond Markets
March 3, 2022, 10:01 AM EST
2 MIN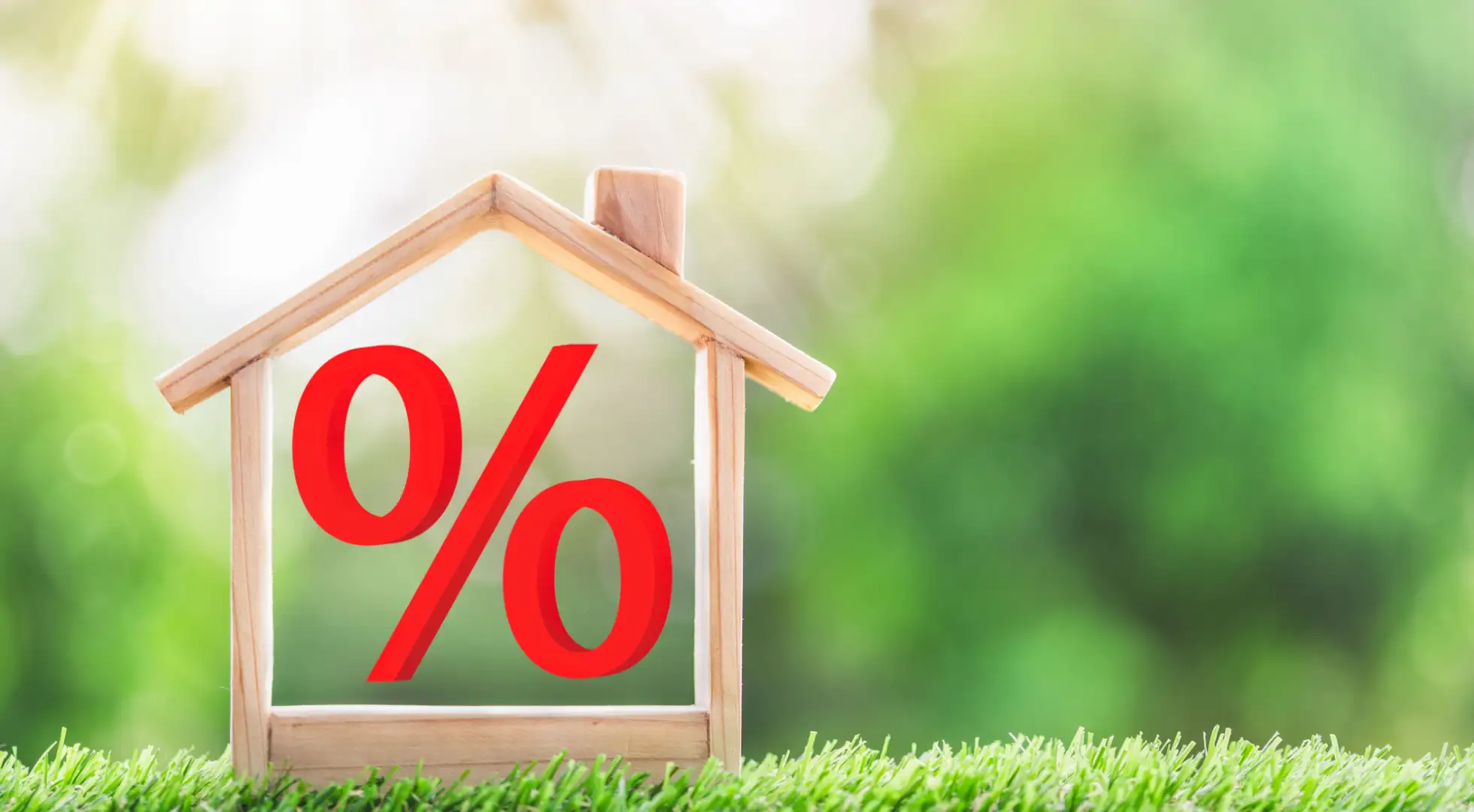 Mortgage rates tumbled in the U.S. this week as the Russian invasion of Ukraine and the sanctions enacted by nations across the globe caused investors to shift assets into dollar-denominated bonds.
The average U.S. rate for a 30-year fixed mortgage dropped to 3.76% from 3.89% last week, the biggest retreat in four months, Freddie Mac said in a report on Thursday. The average rate for a 15-year fixed mortgage fell to 3.01% from 3.14%, also the biggest drop in four months, according to the Freddie Mac data.
Mortgage rates fell as global investors piled into the perceived safety of the U.S. bond markets, purchasing fixed assets including mortgage-backed securities, according to Sam Khater, Freddie Mac's chief economist. When competition increases for bonds, yields shrink, which puts downward pressure on financing rates for home loans.
"Geopolitical tensions caused U.S. Treasury yields to recede this week as investors moved to the safety of bonds, leading to a drop in mortgage rates," Khater said. "While inflationary pressures remain, the cascading impacts of the war in Ukraine have created market uncertainty."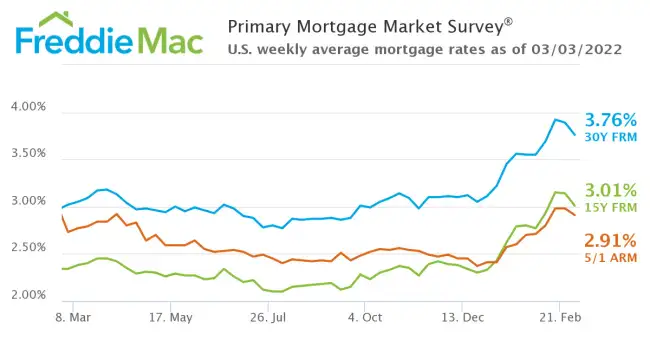 Mortgage rates had been rising since November when the Federal Reserve announced it would begin withdrawing its emergency support for the bond markets aimed at keeping credit flowing during the Covid-19 pandemic.
The average 30-year rate rose almost a percentage point to a two-year high of 3.92% in February from 2.98% in early November, before the Fed started tapering its bond purchases.
The same forces that drove home-financing costs to February's high are expected to re-emerge after the financial markets absorb the outflows stemming from the invasion of Ukraine, Khater said.
"Rates are expected to stay low in the short-term but will likely increase in the coming months," he said.
The U.S. 30-year fixed mortgage rate probably will average 3.9% in the fourth quarter, rising from 3.4% in the current quarter, the National Association of Realtors said in a forecast released last week.
Existing home sales this year likely will total 5.95 million, a 2.8% retreat from last year's 6.12 million, as costlier financing makes it tougher to get homes, the forecast said. That would put this year's home transactions higher than 2020's 5.64 million sales, according to NAR data.
Sales of new houses probably will total 850,000 this year, a gain of 9% from last year, NAR said.
About The Author:
Kathleen Howley has more than 20 years of experience reporting on the housing and mortgage markets for Bloomberg, Forbes and HousingWire. She earned the Gerald Loeb Award for Distinguished Business and Financial Journalism in 2008 for coverage of the financial crisis, plus awards from the New York Press Club and National Association of Real Estate Editors. She holds a degree in journalism from the University of Massachusetts, Amherst.