Home Resales Fall 2.7% as a Surge in Mortage Rates Erodes Affordability
April 20, 2022, 10:00 AM EDT
2 MIN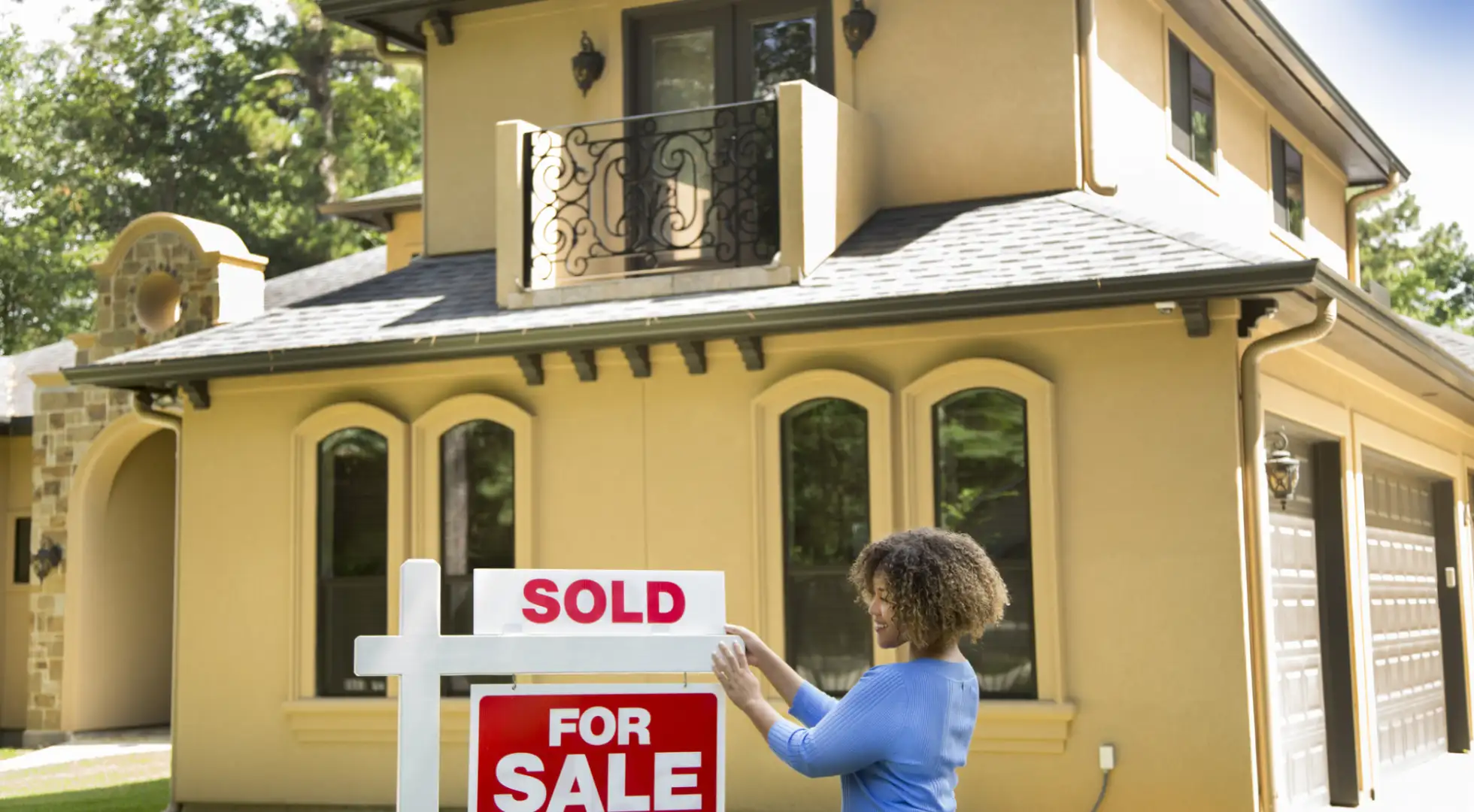 Sales of previously owned homes slipped 2.7% in March, the second consecutive monthly retreat, as a spike in mortgage rates and a shortage of properties stymied transactions.
Resales of single-family homes, condominiums and cooperatively owned apartments fell to 5.77 million at a seasonally adjusted and annualized pace, down from 6.02 million in February, according to a report from the National Association of Realtors on Wednesday. The median home price rose 15%, matching the annualized gain in the prior month, the NAR report said.
The highest mortgage rates in more than a decade are eroding affordability at the start of the so-called "spring selling season," the March through June period when more than half of U.S. home sales typically occur, said Lawrence Yun, NAR's chief economist. The average U.S. rate for a 30-year fixed mortgage was 5% last week, an 11-year high, Freddie Mac said in a report on Thursday.
"The housing market is starting to feel the impact of sharply rising mortgage rates and higher inflation taking a hit on purchasing power," Yun said. "Still, homes are selling rapidly, and home-price gains remain in the double digits."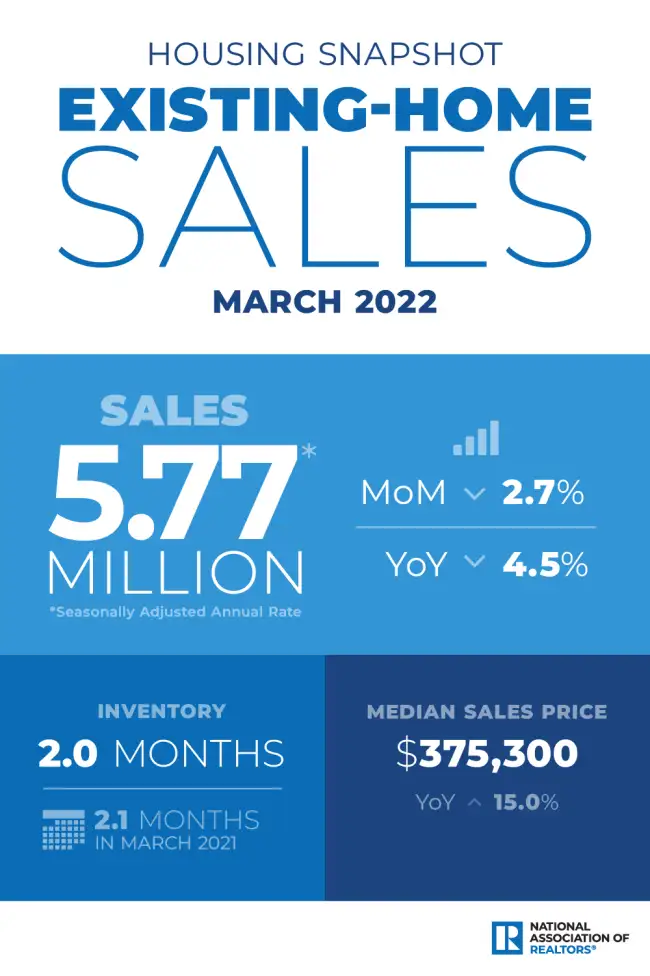 Homes spent an average of 18 days on the market, down from 19 days a month earlier, Yun said.
"It's still a very swift-moving market," he said.
First-time buyers accounted for 30% of sales in March, up from 29% in February and down from 32% in March 2021, according to the NAR report.
"It's still historically low, but bouncing off a low point," Yun said. "The affordability challenges have really limited the first-time buyer part in the marketplace."
There were 950,000 properties on the market at the end of March, down 9.5% from a year earlier, according to the report. In January, the inventory of previously owned homes for sale fell to an all-time low of 850,000, according to NAR data.
Typically, builders would kick into high gear to fill a shortage with new properties, but homebuilding has lagged since the 2008 financial crisis forced hundreds of contractors into bankruptcy, Yun said.
In addition, the Covid-19 pandemic created supply-chain bottlenecks that have made it difficult to find roofing shingles, drywall, and other materials, according to the National Association of Home Builders.
More than 90% of residential contractors reported shortages of appliances, 87% said they couldn't find enough windows and doors, and 70% couldn't get drywall, according to a survey conducted by NAHB in 2021.
About The Author:
Kathleen Howley has more than 20 years of experience reporting on the housing and mortgage markets for Bloomberg, Forbes and HousingWire. She earned the Gerald Loeb Award for Distinguished Business and Financial Journalism in 2008 for coverage of the financial crisis, plus awards from the New York Press Club and National Association of Real Estate Editors. She holds a degree in journalism from the University of Massachusetts, Amherst.