Mortgage Rates for Fannie Mae, Freddie Mac Loans Reach 5%, an 11-Year High
April 14, 2022, 11:00 AM EDT
2 MIN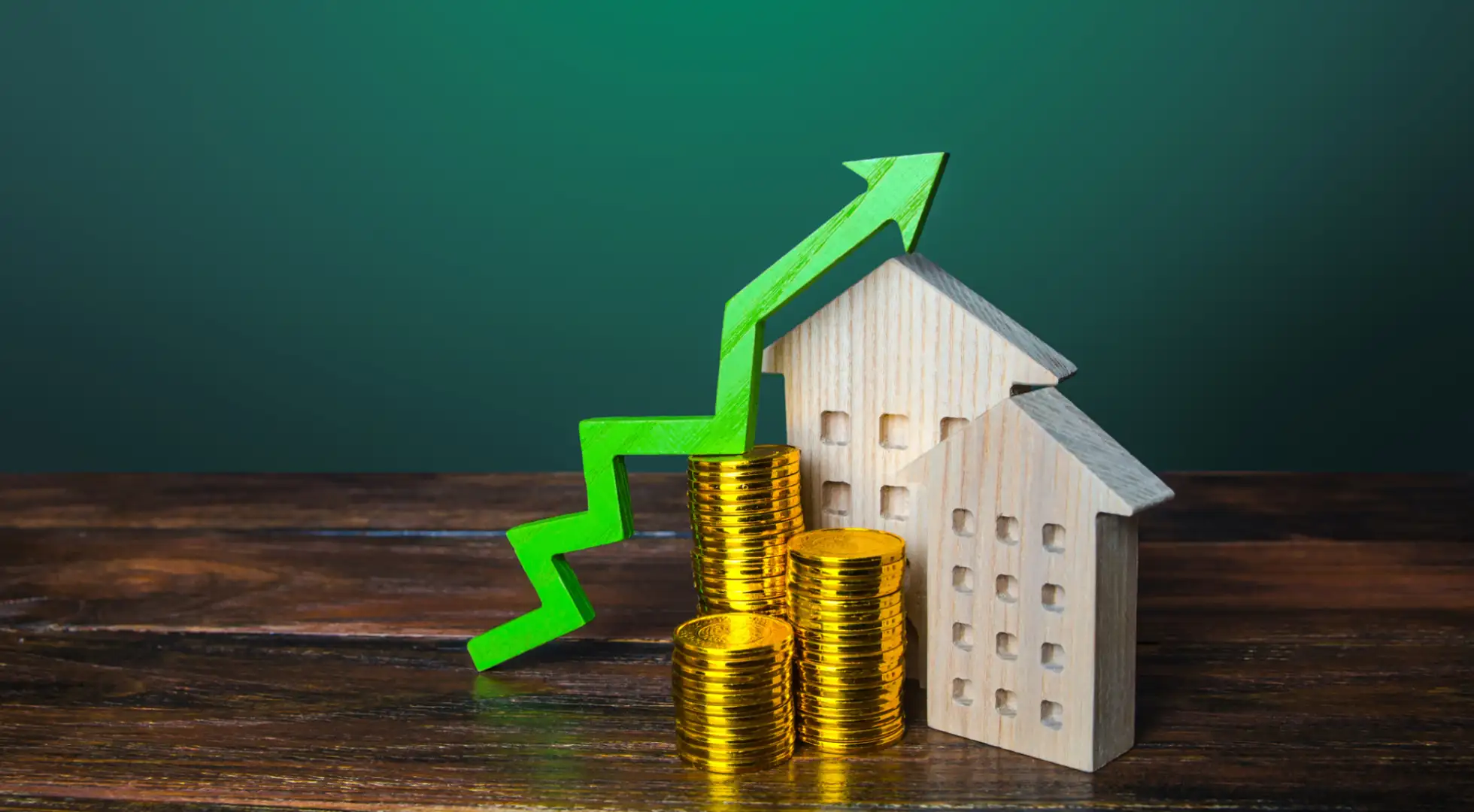 Mortgage rates for loans eligible to be backed by Fannie Mae and Freddie Mac reached 5% this week, an 11-year high.
The average U.S. 30-year fixed rate for so-called conforming loans, meaning mortgages given to the highest-qualified borrowers, rose from 4.72% in the prior week, Freddie Mac said in a report on Thursday. The average for 15-year fixed-rate conforming loans rose to 4.17%, the highest since 2018.
Mortgage interest rates are surging as bond investors who purchase securities containing home loans demand higher returns to compensate for the steepest inflation since the 1980s. The 5% average rate for a 30-year loan is the highest since February 2011, according to Freddie Mac data.
For some Americans, the combination of high home prices, soaring mortgage rates, and a shortage of homes on the market is making this the most challenging time to buy a home they've ever seen, said Sam Khater, Freddie Mac's chief economist. In January, the supply of properties for sale fell to the lowest ever recorded, according to data from the National Association of Realtors.
"As Americans contend with historically high inflation, the combination of rising mortgage rates, elevated home prices and tight inventory are making the pursuit of homeownership the most expensive in a generation," Khater said.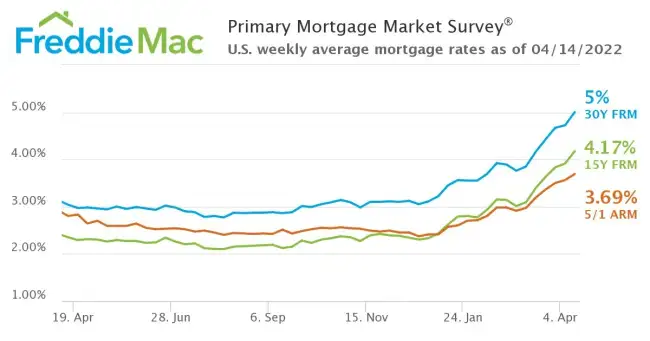 Consumer prices driven by surging fuel costs gained 8.5% in March from a year earlier, the fastest inflation pace since the Reagan administration in 1981, according to a Labor Department report last week.
To combat inflation, the Federal Reserve began hiking its overnight lending rate last month. In addition, it plans to reduce its balance sheet by selling bonds at a "rapid" pace that would amount to about $1.14 trillion a year, according to the Federal Open Market Committee meeting minutes released last week.
Adding to the supply of bonds for sale puts upward pressure on mortgage rates because it empowers investors to demand higher yields.
"The Federal Reserve's plan for reducing its balance sheet – its holdings of U.S. Treasuries and mortgage-backed securities – was slightly more aggressive than some market participants expected," said Paul Thomas, Zillow's vice president of capital markets.
About The Author:
Kathleen Howley has more than 20 years of experience reporting on the housing and mortgage markets for Bloomberg, Forbes and HousingWire. She earned the Gerald Loeb Award for Distinguished Business and Financial Journalism in 2008 for coverage of the financial crisis, plus awards from the New York Press Club and National Association of Real Estate Editors. She holds a degree in journalism from the University of Massachusetts, Amherst.