Mortgage Rates Fall to a One-Month Low Following Last Week's Stock Market Rout
May 25, 2022, 2:00 PM EDT
2 MIN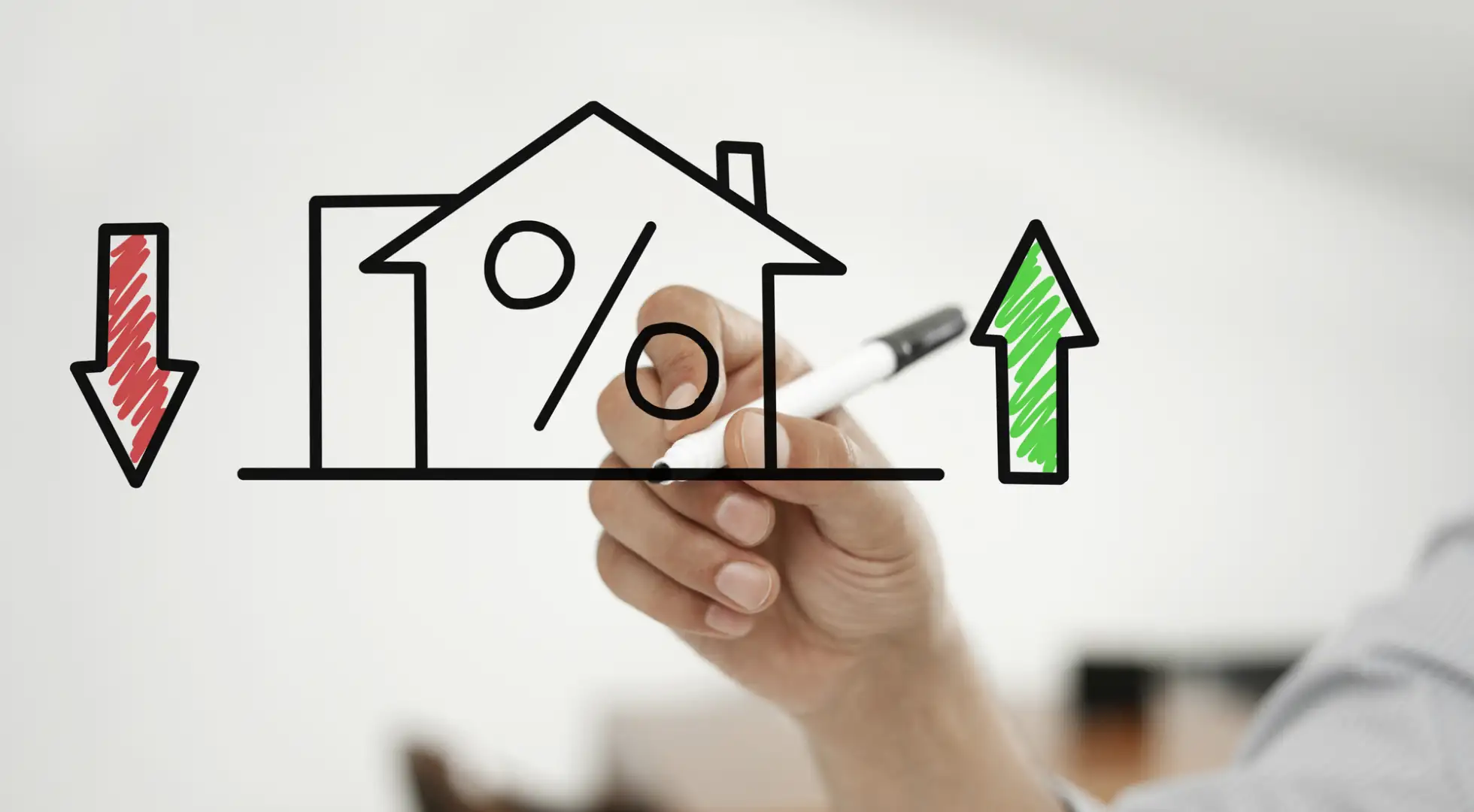 Mortgage rates fell to a one-month low on Tuesday, retreating almost a quarter of a percentage point after a stock market selloff last week sent money managers piling into the bond markets.
The average U.S. rate for a 30-year fixed mortgage declined to 5.32% from a peak of 5.51% six days earlier, according to average daily lock rates from Optimal Blue. On May 6, the rate reached 5.59%, a record high in the data series that goes back to 2015.
Mortgage rates fell as investors fleeing the stock markets piled into bonds, said Keith Gumbinger, vice president of HSH.com, a mortgage research firm. An increase in competition for fixed assets such as mortgage bonds causes yields to shrink, which puts downward pressure on interest rates, he said.
"The selloff in stocks has been pretty pronounced," Gumbinger said. "We're seeing investors moving from riskier investments such as equities and taking more of a defensive position – stuffing money into bonds."
Concern about the economy last week caused the biggest single-day drop in stocks in nearly two years, erasing $1.5 trillion from the S&P 500. It was the biggest selloff since the early days of the Covid-19 pandemic, according to data from the New York Stock Exchange.
It may be a sign the surge in mortgage rates that began in late 2021 is peaking, said Gumbinger. The average U.S. rate for a 30-year fixed mortgage jumped more than two percentage points since January to a nearly 13-year high of 5.3% in May's second week, according to a weekly rate survey from Freddie Mac that goes back to 1971.
The jump was caused by investors reacting to the Federal Reserve's plans to exit the bond markets, Gumbinger said. In March 2020, at the beginning of the pandemic, the Fed began purchasing bonds, including Treasuries and mortgage-backed securities, to keep credit flowing. Four months later, rates fell below 3% for the first time ever, as measured by the Freddie Mac weekly data series.
The Fed ended the emergency program two months ago and on June 1 will begin reducing its portfolio by letting bonds "run off," meaning as people pay off their home loans – typically when they sell a property – the central bank won't replace the assets.
"You're going to get daily bouncing around, but rates have pretty much plateaued," Gumbinger said. "Investors are getting more comfortable with the Fed's plans to reduce its balance sheet."
About The Author:
Kathleen Howley has more than 20 years of experience reporting on the housing and mortgage markets for Bloomberg, Forbes and HousingWire. She earned the Gerald Loeb Award for Distinguished Business and Financial Journalism in 2008 for coverage of the financial crisis, plus awards from the New York Press Club and National Association of Real Estate Editors. She holds a degree in journalism from the University of Massachusetts, Amherst.