Mortgage Rates Jump to Two-Year High, Freddie Mac Says
February 10, 2022, 10:10 AM EST
2 MIN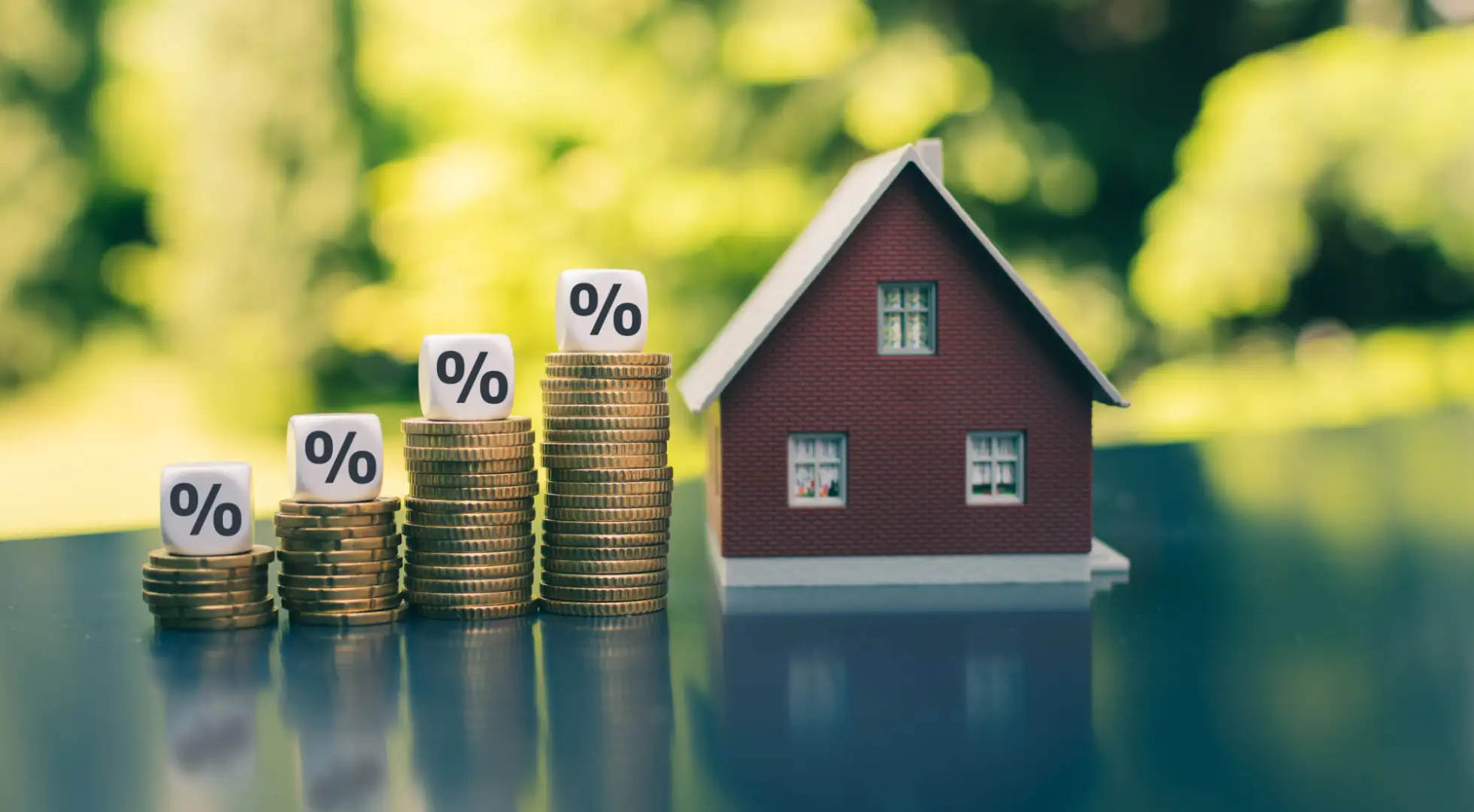 Mortgage rates jumped to a two-year high this week as the economy showed signs of shaking off a surge in Covid-19 infections caused by the Omicron variant.
The average U.S. rate for a 30-year fixed mortgage is 3.69%, up from 3.55% last week, Freddie Mac said in a Thursday report. The 15-year fixed-rate home loan averaged 2.93%, the highest since March 2020, up from 2.77%, the mortgage giant said.
Mortgage rates gained after a report last week showed the economy added almost half a million jobs in January amid the pandemic's worst spike. That caused the average yield on 10-year Treasuries to jump to the highest level since the end of 2019, putting upward pressure on home financing rates.
"The normalization of the economy continues as mortgage rates jumped to the highest level since the emergence of the pandemic," said Sam Khater, Freddie Mac's chief economist. "Rate increases are expected to continue due to a strong labor market and high inflation, which likely will have an adverse impact on homebuyer demand."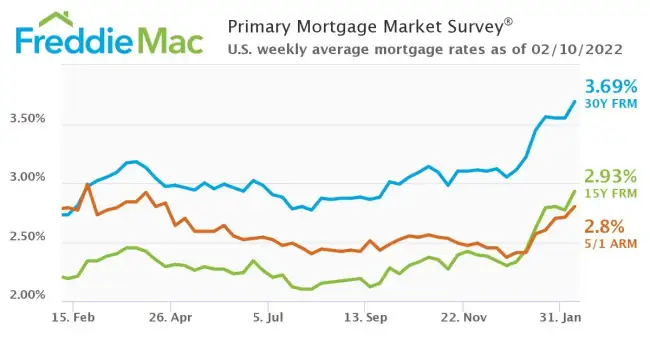 Existing home sales probably will fall 2.8% this year, after gaining 8.5% in 2021, according to a forecast from the National Association of Realtors. Home prices likely will increase 5.1%, compared with a record 17% gain in 2021, NAR said.
Mortgage rates began tumbling in March 2020 after the Federal Reserve started buying mortgage bonds and Treasuries to prevent a credit crunch in the opening months of the pandemic.
That increase in competition for bonds backed by home loans caused the average U.S. rate for a 30-year fixed mortgage to drop below 3% for the first time ever in July 2020, according to the Freddie Mac data series that started in 1971. After setting new lows a dozen times during the first year of the pandemic, the rate hit an all-time low of 2.65% in 2021's first week.
After the Fed announced in November it would begin tapering the purchases, mortgage rates began climbing. The average 30-year fixed rate has gained almost three-quarters of a percentage point since then, as measured by Freddie Mac.
The rate probably will average 3.9% in 2022's fourth quarter, according to NAR Chief Economist Lawrence Yun, up from 3.4% in the current quarter.
The hyper-contagious Omicron variant caused Covid-19 infections to surge last month to a peak more than triple the prior wave a year ago, according to data from The New York Times.
Economists expected an employment report on Friday to show job growth slowed amid the worsening of the pandemic. Instead, the Labor Department report showed companies added 467,000 workers in January..