Prices for U.S. Home Gained 18.4% in October, Report Shows
December 28, 2021, 2:00 PM EST
2 MIN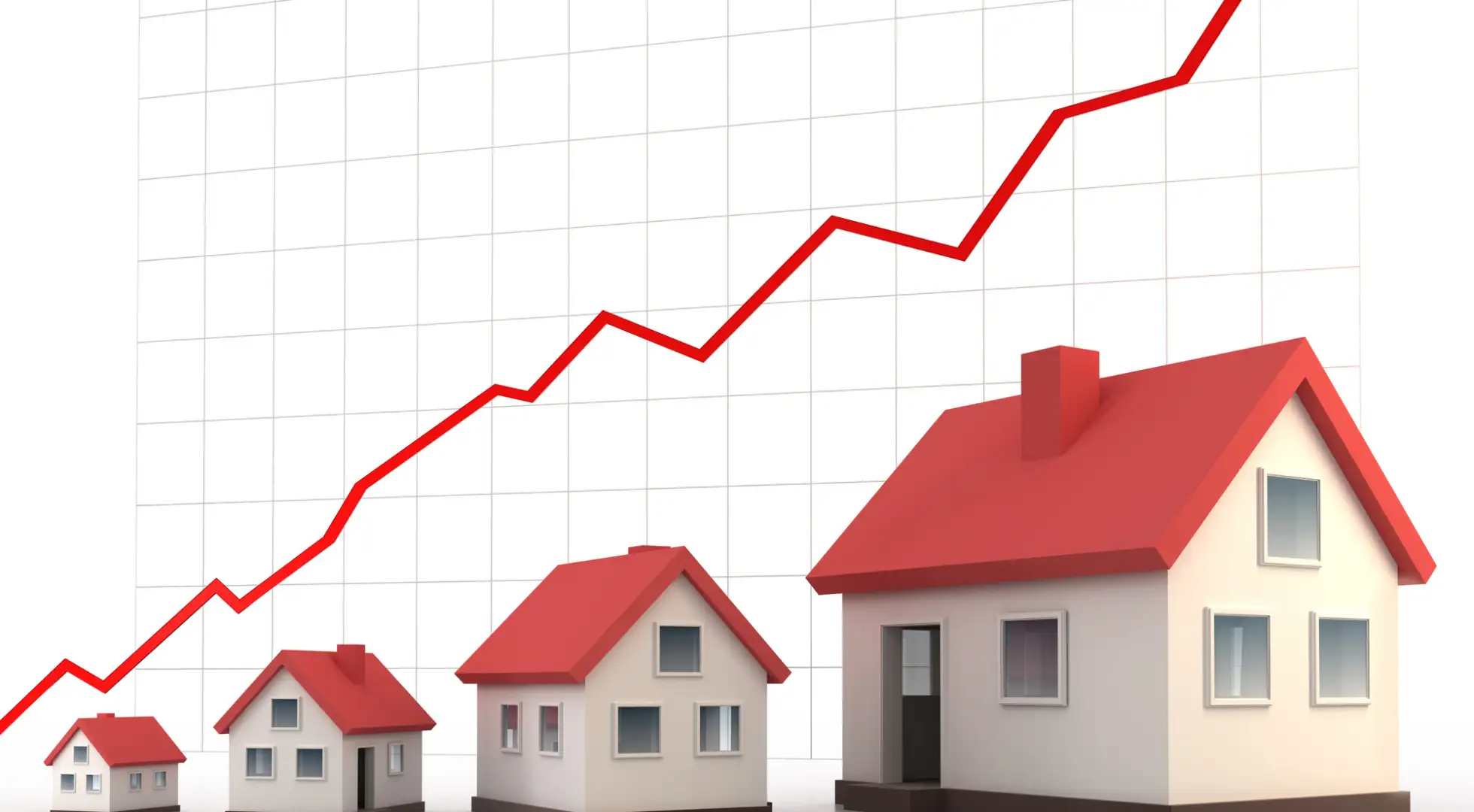 Prices for homes in 20 U.S. cities rose 18.4% in October from a year earlier, according to the S&P CoreLogic Case-Shiller index released on Tuesday.
The measure of sale prices slowed from a 19.1% pace in the prior month, according to the report. Price increases have moderated since the record 19.7% in July, according to the data. In 2019, the year before the start of the pandemic, the 20-city price index increased 2.8%, according to the data.
Phoenix posted the biggest annualized gain in October, up 32%, followed by Tampa, Florida, with a 28% increase, and Miami, with a 26% gain, according to the report.
"U.S. home prices moved substantially higher, but at a decelerating rate," said Craig Lazzara, Managing Director at S&P Dow Jones Indices.
Some of the demand is being driven by dislocations caused by the pandemic, he said. Real estate prices soared in 2021 as buyers competed for a limited supply of properties and low mortgage rates helped borrowers qualify for bigger home loans.
"We have previously suggested that the strength in the U.S. housing market is being driven in part by a change in locational preferences as households react to the COVID pandemic," Lazzara said. "More data will be required to understand whether this demand surge represents an acceleration of purchases that would have occurred over the next several years, or reflects a more permanent secular change."
The supply of homes for sale in November amounted to 1.11 million, the lowest number for that month on record, the National Association of Realtors said last week. The November inventory was down 9.8% from October and down 13.3% from one year ago, according to NAR data.
Homebuilders have struggled to keep up with demand for new properties because of a shortage of labor and supply-chain bottlenecks stemming from the pandemic.
"Housing inventory remains low and it's taking longer for new home starts to come to market," said Bill Dallas, President of Finance of America Mortgage. "If housing inventory peaked in September, then home prices may have even more room to grow over the coming months."
About The Author:
Kathleen Howley has more than 20 years of experience reporting on the housing and mortgage markets for Bloomberg, Forbes and HousingWire. She earned the Gerald Loeb Award for Distinguished Business and Financial Journalism in 2008 for coverage of the financial crisis, plus awards from the New York Press Club and National Association of Real Estate Editors. She holds a degree in journalism from the University of Massachusetts, Amherst.