VA Lending Jumped to Record High After Fed's Bond-Buying Drove Rates to All-Time Lows
March 25, 2022, 10:05 AM EDT
3 MIN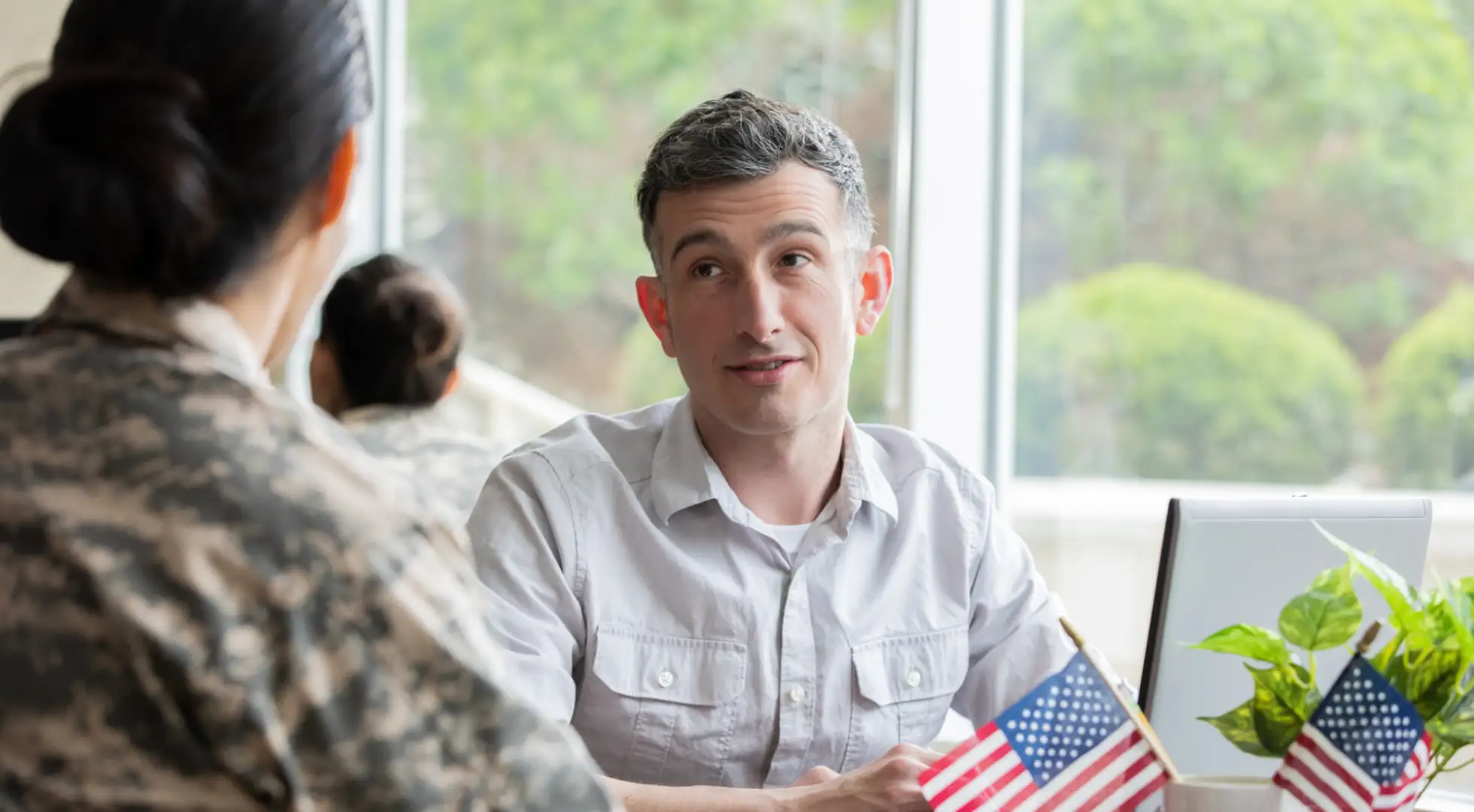 The number of mortgages backed by the Department of Veterans Affairs for home purchases rose to a record-breaking high last year as a Federal Reserve emergency bond-buying program sparked a real estate boom and pushed interest rates to all-time lows.
In 2021, the VA backed a record 444,050 home purchase mortgages, an increase of 3.6% from 428,421 in 2020 and up from 384,490 in 2019, according to government data.

The states with the largest increases in VA purchase loans were North Dakota, with a 23% uptick, Alaska with a 22% jump, New Mexico at 22% and Louisiana with a 20% increase. Hawaii, Mississippi, Alabama, Virginia, Wyoming, Kentucky, New York, Illinois, Maryland, Connecticut, Washington D.C., Iowa and West Virginia also notched double-digit gains.
Younger buyers made up the bulk of last year's veteran homebuying surge, according to Chris Birk, vice president of mortgage insight and director of education at VA lender Veterans United.
"Younger veterans and service members continue to lead the way in purchase growth," Birk said. "More than half – 52% – of all VA purchase loans went to Millennial and Generation Z veterans."
Though the oldest Gen Z members are just 25, Birk said veterans in this cohort were more active than ever in 2021. VA-backed purchase loans to these buyers were up 80% across the year.
"Millennials are now the nation's largest generation, but Generation Z veterans are starting to make a mark, too," Birk said. "VA loans eliminate the need for a down payment and top-tier credit, two of the biggest obstacles facing younger buyers. This nearly 80-year-old benefit program continues to fulfill its original mission and expand access to homeownership for those who've served our country."
It's no surprise 2021 saw such an uptick in activity – both with young buyers and old: The average U.S. rate for a 30-year VA-guaranteed mortgage dropped to a record low of 2.35% in 2020's closing days, according to data from Optimal Blue. That was just a week before the average rate for a 30-year mortgage eligible for backing by Fannie Mae and Freddie Mac set an all-time low of 2.65%, per Freddie Mac data.
The low rates were one of the many outcomes of federal efforts to prop up the U.S. economy during the pandemic. As part of this strategy, the Fed began buying Treasuries and mortgage-backed securities in March 2020. These efforts continued throughout 2021, only ceasing this month as the central bank began normalizing monetary policy.
The central bank's purchases consisted of so-called "agency" mortgage bonds, meaning assets backed by Fannie Mae, Freddie Mac and Ginnie Mae, the company that securitizes home loans backed by the VA and the Federal Housing Administration. By increasing competition for the bonds, investors were forced to accept smaller yields, which exerted downward pressure on mortgage rates.
These rates inevitably spurred more interest in mortgage loans – for purchase and for refinance. The latter surged across all loan types in 2021 and with VA-financed homeowners in particular. According to federal data, lenders made over 831,000 VA Interest Rate Reduction Refinance Loans, known as IRRRL or streamline refinances, compared to just 662,000 a year prior. There were also 165,871 cash-out VA refinances, up from 156,330 in 2020. In total, lenders issued nearly 1 million VA refinance loans last year, a jump of 22% compared to the prior year.
Combining mortgages for home purchases with refinancings of existing loans, the VA backed 1.4 million mortgages in 2021, an all-time record, according to government data.
"Refinance and rock-bottom interest rates drove the surge, with veteran homeowners locking in historically low rates in waves," Birk said. "The VA loan program backed nearly 1 million refinance loans, while purchase lending increased for the 10th consecutive year."
While 2022 is unlikely to outdo last year's record-setting numbers, the VA is on track to once again beat 2020's guarantees. According to the VA's first-quarter data, the department has backed more than 110,000 purchase loans and about 146,000 refinances to date this year.
"Rising inflation and interest rates are likely to cool VA refinance growth in 2022," Birk said. "Demand on the purchase side remains strong, but the combination of low inventory and higher rates might lead more veterans to wait out the market, hoping for a slowdown in home price appreciation and a thaw in inventory."
Veterans United is the largest VA lender by volume for purchase mortgages and has issued more than 27,000 of the 2022 VA-backed loans – over 10% of the total. Freedom Mortgage, Rocket Mortgage, Navy Federal Credit Union and PennyMac rounded out the remaining top five for the first quarter of the year.
In 2021, the top five were Veterans United, Navy Federal, USAA, Fairway Independent Mortgage, and United Shore Financial Services, according to VA data.
About The Author:
Aly J. Yale is a freelance writer specializing in real estate, mortgages, and the housing market. Her work has been featured in Forbes, Money, Bankrate, The Motley Fool, Fox Business, The Balance, and more. Prior to freelancing, she served as an editor and reporter for The Dallas Morning News. She graduated from TCU's Bob Schieffer College of Communication with a focus on radio-TV-film and news-editorial journalism.