Fed Tightening Sends Mortgage Rates Above 4% For the First Time in 3 Years
March 17, 2022, 10:26 AM EDT
2 MIN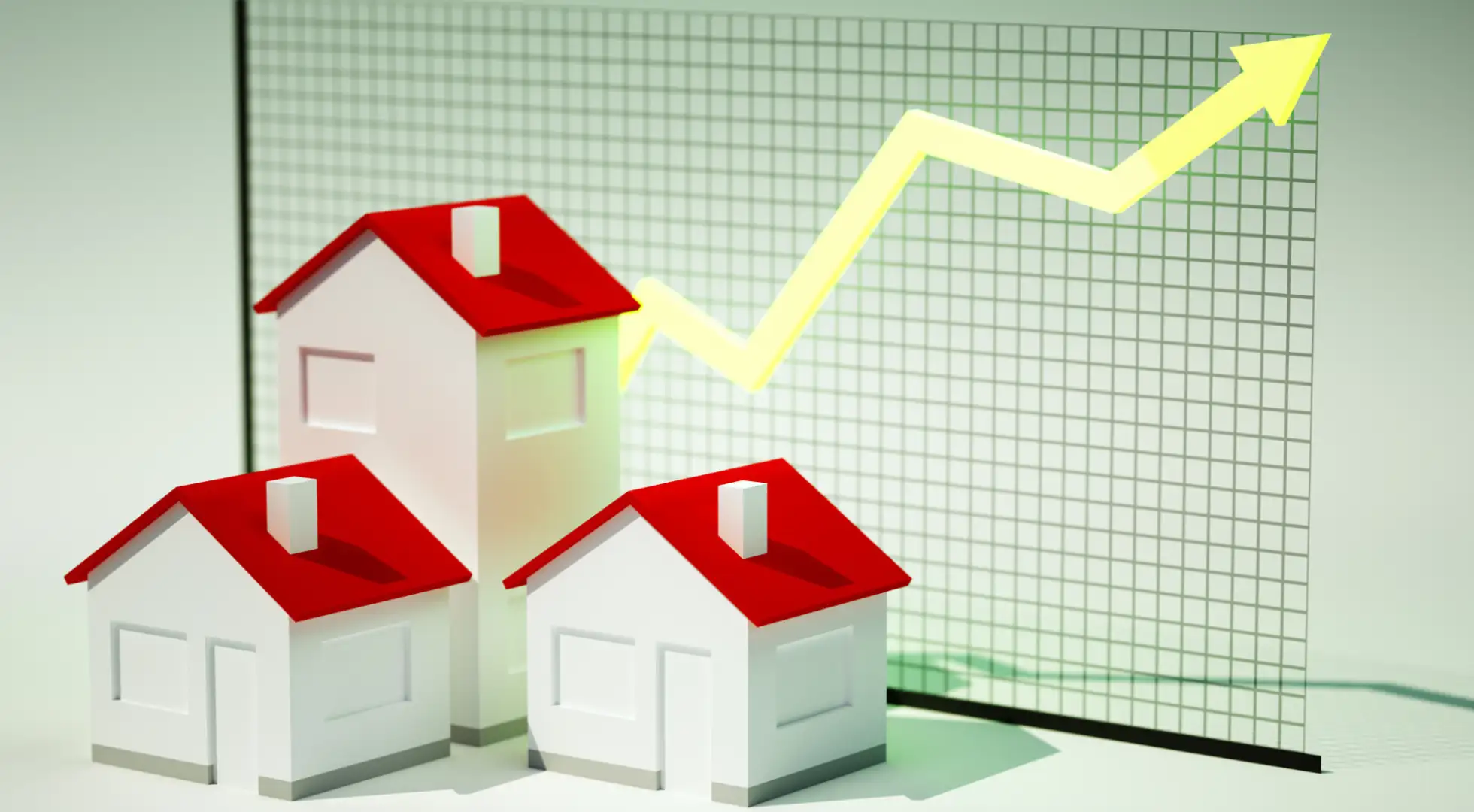 The Federal Reserve's tightening of monetary policy sent mortgage rates soaring to a three-year high this week, making it tougher for families to buy homes.
The average U.S. rate for a 30-year fixed mortgage rose to 4.16% from 3.85% last week, Freddie Mac said in a report on Thursday. The average rate for a 15-year fixed mortgage increased to 3.39%, also a three-year high, the mortgage financier said.
The Fed announced on Wednesday it would boost its benchmark federal funds rate by a quarter of a percentage point, the first increase in three years. While that doesn't have a direct impact on mortgage rates, the Fed also said it would discuss in May a reduction in its balance sheet after buying nearly $6 trillion of mortgage bonds and long-term Treasuries in the first two years of the pandemic to support the economy and drive down borrowing costs.
"The Federal Reserve raising short-term rates and signaling further increases means mortgage rates should continue to rise to rise over the course of the year," said Sam Khater, Freddie Mac's Chief Economist.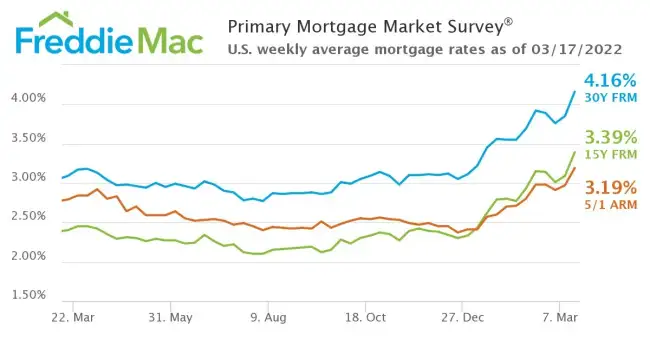 While higher rates will erode the affordability of homes and make it tougher to stretch to pay sky-high prices, a shortage of properties will continue to support demand for real estate and keep prices on an upward trajectory, he said.
"While home purchase demand has moderated, it remains competitive due to low existing inventory, suggesting high house price pressures will continue during the spring homebuying season," Khater said.
The number of homes listed for sale in the U.S. fell to an all-time low of 860,000 in January, according to data from the National Association of Home Builders.
In normal times, construction companies would kick into high gear and start turning out new houses to meet the demand, but two years of pandemic supply-chain bottlenecks have made it harder to find building materials. As well, there's a shortage of skilled laborers to do the work, Wells Fargo economists said in a report on Thursday.
"The construction industry continues to contend with supply-side challenges posed by pervasive shortages of building materials and labor, which has resulted in long delays and higher costs," the report said.
About The Author:
Kathleen Howley has more than 20 years of experience reporting on the housing and mortgage markets for Bloomberg, Forbes and HousingWire. She earned the Gerald Loeb Award for Distinguished Business and Financial Journalism in 2008 for coverage of the financial crisis, plus awards from the New York Press Club and National Association of Real Estate Editors. She holds a degree in journalism from the University of Massachusetts, Amherst.