Existing Home Sales Rise 7%, the Biggest Gain in a Year
October 21, 2021, 11:30 AM EDT
3 MIN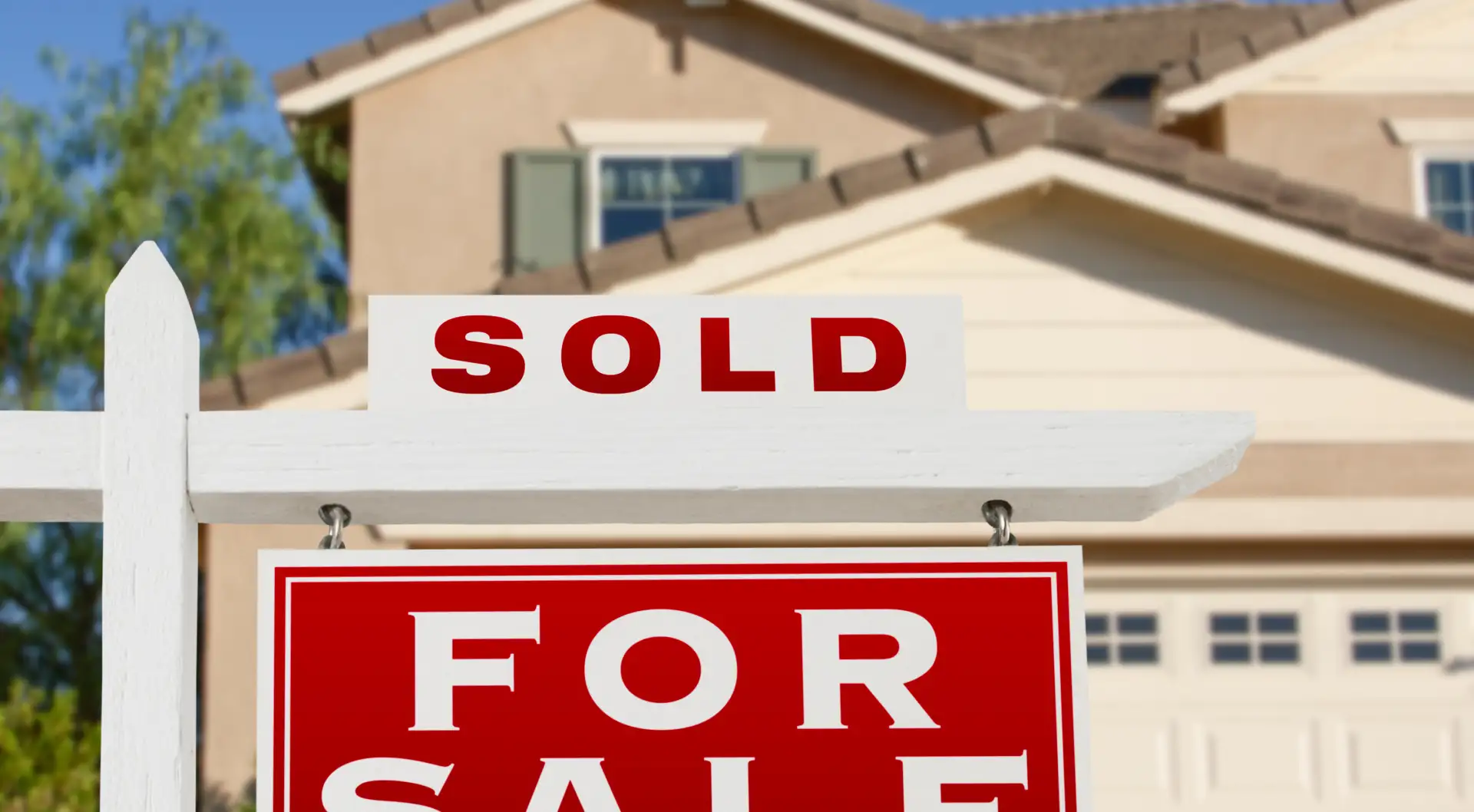 Sales of existing homes rose 7% in September, the biggest gain in a year, as the pace of price increases slowed.
Combined sales of single-family houses, townhomes, condominiums and cooperatively owned apartments increased to 6.29 million at a seasonally adjusted and annualized pace, the largest jump since September 2020, according to a report on Thursday from the National Association of Realtors.
Mortgage rates that have risen from historic lows, while remaining near 3%, are fueling demand, said Lawrence Yun, NAR's chief economist.
"Housing demand remains strong as buyers likely want to secure a home before mortgage rates increase even further next year," he said.
The median existing home price in September was $352,800, a gain of 13% from a year earlier, and prices rose in every region, NAR said.
While the pace of annualized appreciation has slowed since jumping a record 24% in May, September's increase was still more than double the average pace of the prior decade, according to NAR data.
A shortage of properties for sale could ease next year as builders ramp up the production of homes, said Yun. The lack of inventory was a problem before the pandemic and was made worse last year as low mortgage rates boosted demand for properties, he said.
Also, a federal forbearance program that allowed some homeowners to pause mortgage payments during the pandemic is coming to an end, he said. That may increase the number of homes being sold as borrowers unable to restart loan payments put their properties on the market, he said.
"As mortgage forbearance programs end, and as homebuilders ramp up production – despite the supply-chain material issues – we are likely to see more homes on the market as soon as 2022," Yun said.
The number of properties for sale at the end of September totaled 1.27 million, a decline of 0.8% from the year-ago month, the report said. Unsold inventory measured as a "months supply" number that gauges how long it would take to sell the existing stock if nothing else came on the market, was 2.4 months, compared with 2.7 months a year earlier, NAR said.
Properties remained on the market for an average of 17 days last month, unchanged from August and down from 21 days in September 2020, NAR said. About 86% of homes sold last month were on the market for less than 30 days, the report said.
"Low inventories, intense competition and fast-rising prices have left many buyers discouraged, especially first-time buyers who are more sensitive to rising prices," Wells Fargo economists said in a statement, responding to NAR's report. "Homes that are put on the market do not last very long."
Renters are still eager to buy a home, but the competition is challenging, said Mike Fratantoni, chief economist for Mortgage Bankers Association. First-time buyers accounted for 28% of sales in September, down from 29% in August and 31% in September 2020, NAR said.
"With inventory at only 2.4 months' supply, and median home prices increasing nationally at 13%, it was not surprising to see the first-time homebuyer share of the market drop again to 28%," Fratantoni said.
For all of 2021, sales of existing homes will probably total 6.07 million, a gain of 7% from 2020, MBA said in a forecast last week. Next year, sales likely will total 6.42 million, an increase of 5.8% from this year, the forecast said.
"MBA expects new home construction to help support growing inventory levels as we enter 2022, which will lead to a deceleration in home-price growth," Fratantoni said. "Demand is strong and wage growth is healthy, and first-timers will have better chances to reach the market as inventory increases."
Mortgage rates have remained near record lows and increased demand. The average U.S. rate for a 30-year fixed home loan was 2.9% in September, according to Freddie Mac.
While mortgage rates have gained in recent weeks, financing costs aren't expected to spike. The U.S. average for a 30-year fixed home loan probably will be 3.1% in 2021's fourth quarter, up from 2.9% in the third quarter, according to the MBA forecast.
About The Author:
Ellen Chang is a Houston-based freelance journalist who writes articles for U.S. News & World Report. Chang previously covered investing, retirement and personal finance for TheStreet. She focuses her articles on stocks, personal finance, energy and cybersecurity. Her byline has appeared in national business publications, including USA Today, CBS News, Yahoo Finance MSN Money, Bankrate, Kiplinger and Fox Business. Follow her on Twitter at @ellenychang and Instagram at @ellenyinchang.