Mortgages in Forbearance Drop to Lowest Level Since Start of Pandemic
October 8, 2021, 7:00 AM EDT
2 MIN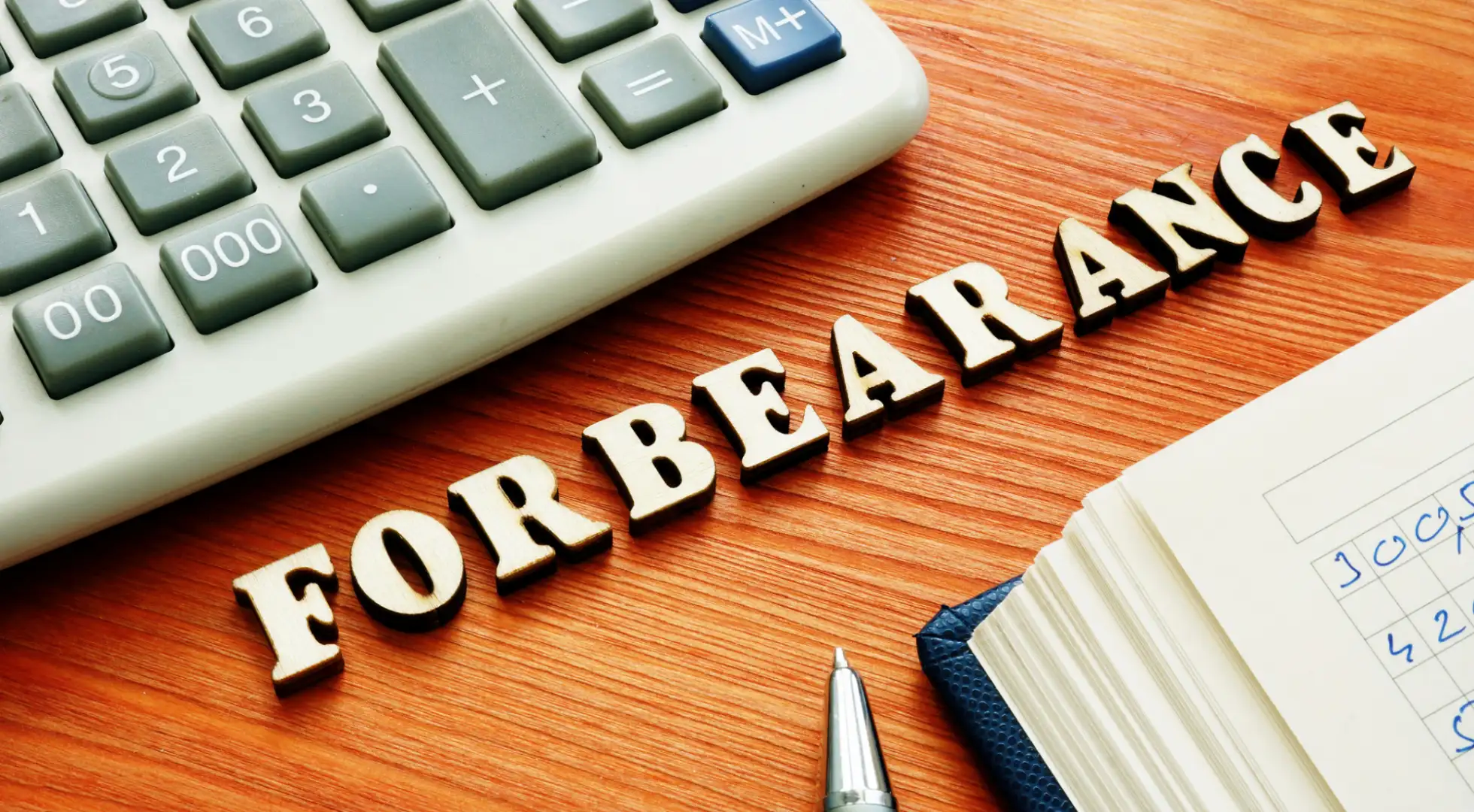 About 1.4 million U.S. homeowners with mortgages remain in Covid-19-related forbearance plans this week, the lowest since the beginning of the pandemic, Black Knight said in a report on Friday.
That's a drop of 177,000 loans from the prior week as more borrowers reached the end of the time they're allowed to pause mortgage payments through the relief program created by Congress last year to prevent foreclosures during the pandemic. Measured as a share of all mortgages, 2.6% of home loans are in forbearance, compared with about 7% a year ago, Black Knight said.
"We've been waiting for a sizable drop in the number of active forbearance plans, given the large number of plans both marked for either review (for extension/removal) or final expiration in September, and now we're seeing the first real signs of that," Black Knight said in a statement accompanying the report.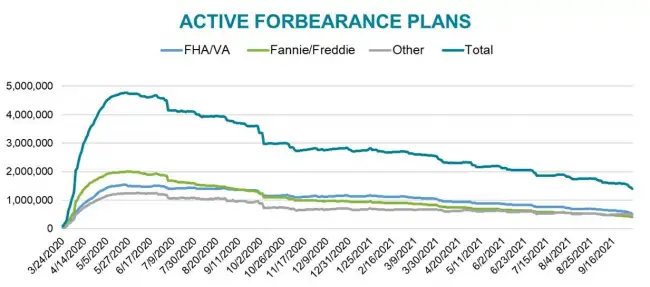 Measured by the type of mortgage, 1.4% of loans backed by Fannie Mae and Freddie Mac remain in forbearance, the Black Knight report said.
About 4.3% of Ginnie Mae loans, which include mortgages backed by the Federal Housing Administration and the Veterans Administration, are in forbearance, and 3.6% of home loans held by banks or contained in private securities are in forbearance.
"Additional exits are likely in coming weeks as well as servicers continue to work through the large volumes of expirations," Black Knight said.
About 420,000 plans are scheduled to be reviewed for extension or removal by the end of the month, setting the stage for "significant declines" by early November, Black Knight said.
The CARES Act passed by Congress in May 2020 gave homeowners with a government-backed loan the right to up to 12 months of forbearance. In February, the Biden administration provided up to six additional months for some borrowers who entered forbearance on or before June 30.
The Covid-19 forbearance program prevented a repeat of the foreclosure crisis seen more than a decade ago when more than 10 million families lost their homes after a financial meltdown triggered by risky investment practices by the nation's largest banks.
About The Author:
Kathleen Howley has more than 20 years of experience reporting on the housing and mortgage markets for Bloomberg, Forbes and HousingWire. She earned the Gerald Loeb Award for Distinguished Business and Financial Journalism in 2008 for coverage of the financial crisis, plus awards from the New York Press Club and National Association of Real Estate Editors. She holds a degree in journalism from the University of Massachusetts, Amherst.