Credit Scores and Mortgages: How Low Can You Go and Still Buy?
September 29, 2022, 2:00 PM EDT
7 MIN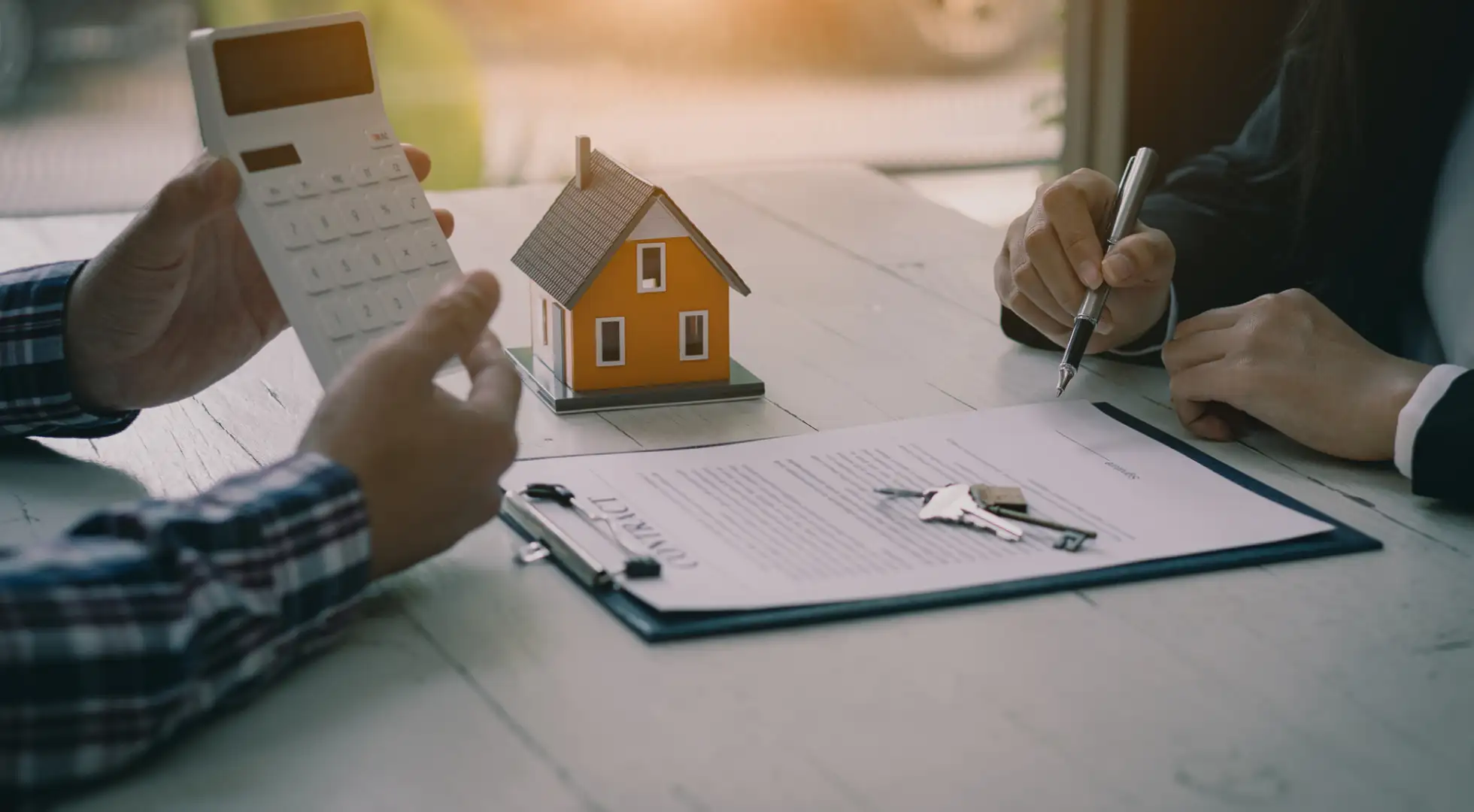 There's good news for homebuyers with lower credit scores: you might qualify to buy a home.
More good news is that, since mortgage rates skyrocketed in early 2022, lenders are desperate for business.

Mortgage applications fell last week to the lowest level since 1999 as interest rates skyrocketed to a 14-year high, according to a report released on Wednesday by the Mortgage Bankers Associaton.
That means lenders now have the time to spend on a loan file that needs a little more TLC, since they're no longer flooded with 800-FICO-score, 20%-down loans.
» Tip: Looking to buy soon? Set yourself up for having your offer accepted on a home by getting preapproved for a mortgage prior to your home search.
Credit Score: How Low Can Homebuyers Go?
When determining what credit score you need for a mortgage, things aren't always what they seem.
Each loan program or agency publishes a written minimum credit score guideline, but that doesn't mean lenders have to follow it.
Lenders can impose their own, stricter rules, even around government-sponsored loan programs, a practice known as "overlays."
While that can be disappointing to homebuyers, government agencies give lenders the right to create their own rules.
Here are "by the book" minimum credit scores paired with examples of real-life lender minimums.

FHA Loan Minimum Credit Score
FHA Guideline: 580 score minimum with 3.5% down or 500 with 10% down.
Lenders:
Rocket Mortgage, the nation's biggest lender, requires a 580 minimum. It doesn't allow credit scores between 500-579, a prime example of a lender setting tighter rules than the government agency that oversees the program.
Carrington Mortgage follows FHA guidelines, allowing a 500 minimum score with 10% down.
Freedom Mortgage also allows credit scores on the lower end, with a minimum of 550.
Keep in mind that you're not automatically approved if you meet the credit score minimum.
Often, you have to have strong compensating factors like reserves in the bank after closing, and proof that your credit score was caused by a one-time event that's not likely to recur, such as a medical emergency or pandemic-related loss of income.

VA Loan Minimum Credit Score
VA Guideline: The VA loan handbook states, "VA does not have a minimum credit score requirement." That being said, most or all lenders will impose their own minimum.
Lenders:
Veteran's United requires a 620 minimum score, but offers a "complimentary, no-obligation service" to help Veterans and their families improve their credit, according to its website.
Caliber Home Loans allows scores as low as 620, but offers loans to homebuyers with scores between 580-619 at more stringent guidelines.
Homepoint Financial allows credit scores down to 580 on its VA loan program.

Conventional Loan Minimum Credit Score
Fannie Mae and Freddie Mac guideline: These agencies impose a 620 minimum score.
Lenders:
Fairway Independent Mortgage Corp. allows credit scores down to 620 for conventional loans, says U.S. News. For those who don't meet the minimum, this lender offers a free credit assistance program, CrediTool, to help potential homebuyers make and meet credit score goals.
PennyMac also allows conventional loan approvals for customers with 620+ credit scores but recommends a 680 score for these loans. This is because conventional loans come with steep mortgage rate hikes for most buyers with lower credit. Many lower credit applicants will find that they save money going with FHA over conventional, since FHA does not require higher rates for lower credit scores.
Bank of America requires a 620 score for conventional loans, says Time Magazine.
Unlike with FHA and VA loans, most lenders stick with the published credit score minimum when it comes to conventional loans.

USDA Loan Minimum Credit Score
USDA Guideline: 640 for a streamlined approval process, but lenders may choose to further investigate the creditworthiness of borrowers with lower credit scores.
Lenders:
Fairway Independent Mortgage Corp. will accept USDA applications down to a 620 score. Finding a lender that will underwrite a USDA loan at a sub-640 score can be difficult since these take more legwork. But Fairway will consider applicants with lower scores.
New American Funding one-ups Fairway by offering USDA loans at a 580 minimum score.
Finance of America also offers a generously low minimum USDA credit score, at 600.
» More: Check your 0% down USDA home loan eligibility today
Tips to qualify despite a low score
If you're not quite meeting credit score minimums, there are things you can do to prepare to buy, or even buy now.
Put the loan in spouse's name only. If you're buying with a spouse who has better credit, remove yourself from the loan. This doesn't always work because the spouse has to make enough income on his or her own to qualify. Still, it's worth checking into this strategy.
Take advantage of a lender's free credit assistance program. As mentioned, lenders such as Fairway Independent Mortgage and Veterans United offer free services to help set and achieve credit goals. While it will take time to improve your credit score, it's much easier to follow a plan set out by experts than to guess what might improve your credit on your own.
Call around. Just because you get a "no" at one lender doesn't mean another lender won't approve you. As demonstrated above, each lender has a large amount of flexibility to set its own credit standards.

» Don't Miss: Thinking about buying a home but want to secure a good rate? Find a lender that gives you the power to lock an interest rate for an extended period so you can shop around for a home comfortably knowing that your rate is secure and won't go up. Get started here!
About The Author:
Tim Lucas spent 11 years in the mortgage industry and now leverages that real-world knowledge to give consumers reliable, actionable advice. Tim has been featured in national publications such as Time, U.S. News, MSN, The Mortgage Reports, My Mortgage Insider, and more.