December's 10-Month High in Homebuilder Confidence Points to Expanded Supply in 2022
December 17, 2021, 9:00 AM EST
Updated on December 17, 2021, 11:08 AM EST
2 MIN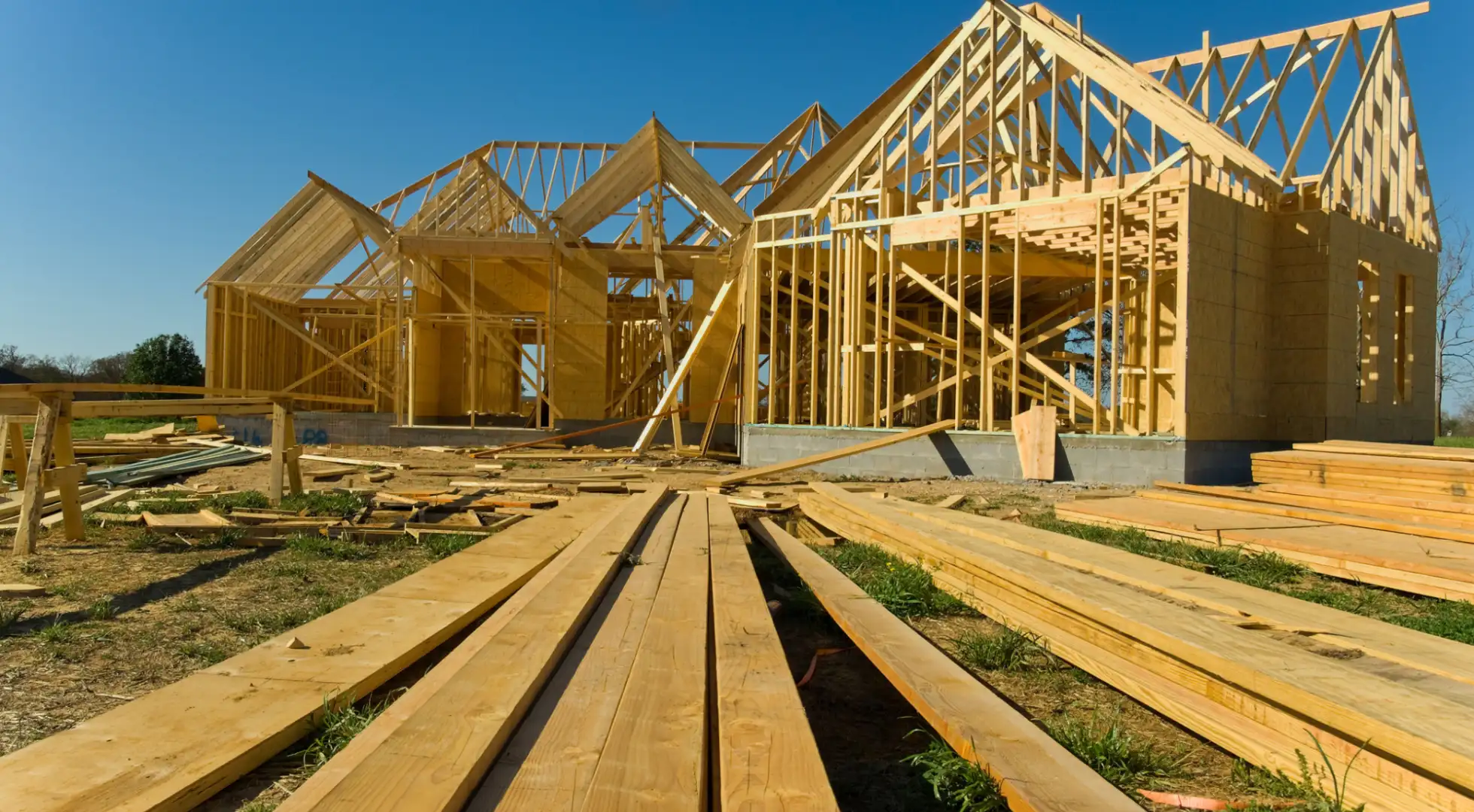 (Updates to add housing starts report in the seventh paragraph.)
Homebuilder confidence rose to a 10-month high in December, signaling an expanded supply of new houses available for sale next year.
A seasonally adjusted index measuring homebuilder sentiment rose to 84, an increase of one point from November, according to the National Association of Home Builders/Wells Fargo Housing Market Index released this week. It ties the highest reading of the year that was posted in February.
Most major housing forecasters are predicting a 15-year high in the sales of new houses next year. An increase in the homebuilder confidence index typically is followed by an increase in single-family housing starts, said Robert Dietz, NAHB's chief economist.
That will help to ease the housing market's shortage of listing inventory, he said.
"The most pressing issue for the housing sector remains lack of inventory," said Dietz.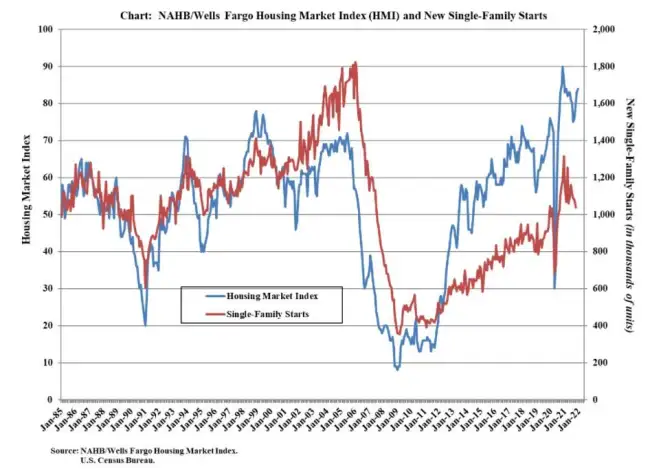 Fannie Mae, the largest mortgage company, is forecasting new-home sales will increase 14% to 897,000 in 2022, while economists at Goldman Sachs are projecting sales will reach 908,000 next year. Both would be a 16-year high, according to data from the Census Bureau.
Housing starts in November rose to 1.68 million, the highest since March, according to a government report released on Thursday. The number beat the expectations of economists by 7.1%, according to a poll by Trading Economics.
Supply-chain bottlenecks and inflation stemming from the pandemic are helping to boost the price of new houses, NAHB's Dietz said. The average price of a new home likely will rise to a record $437,000 next year, a gain of 12% from this year, according to the Fannie Mae forecast.
The typical first-time buyer had 99.2% of the income they needed to purchase a home in the July through September period, according to the National Association of Realtors' First-Time Homebuyer Affordability Index. That figure was the lowest since 2018 when mortgage rates were above 4%, the trade group said.
The demand among buyers is still strong since mortgage rates have remained slightly above 3% even as the number of available homes has remained tight. The average U.S. rate for a 30-year fixed home loan was 3.07% in October, compared with 2.9% in September, according to Freddie Mac.
A subset of the NAHB data showing current sales conditions increased by one point to 90, while a measure of sales expectations in the next six months remained steady for the third consecutive month at 84, according to NAHB data. An index measuring traffic of prospective buyers rose by one point to 70.
"While demand remains strong, finding workers, predicting pricing and dealing with material delays remains a challenge," said Chuck Fowke, NAHB chairman. "Policymakers need to work on supply chain improvements and controlling costly inflation. Addressing lumber tariffs would be a good place to start."
Measured by region, the Northeast reported its level of confidence rose by four points to 74. The Midwest rose by two points to 74, while the South and West each gained three points to 87.
About The Author:
Ellen Chang is a Houston-based freelance journalist who writes articles for U.S. News & World Report. Chang previously covered investing, retirement and personal finance for TheStreet. She focuses her articles on stocks, personal finance, energy and cybersecurity. Her byline has appeared in national business publications, including USA Today, CBS News, Yahoo Finance MSN Money, Bankrate, Kiplinger and Fox Business. Follow her on Twitter at @ellenychang and Instagram at @ellenyinchang.