VA Loan vs FHA vs Conventional: Which One Is Best?
June 8, 2023, 3:00 AM EDT
6 MIN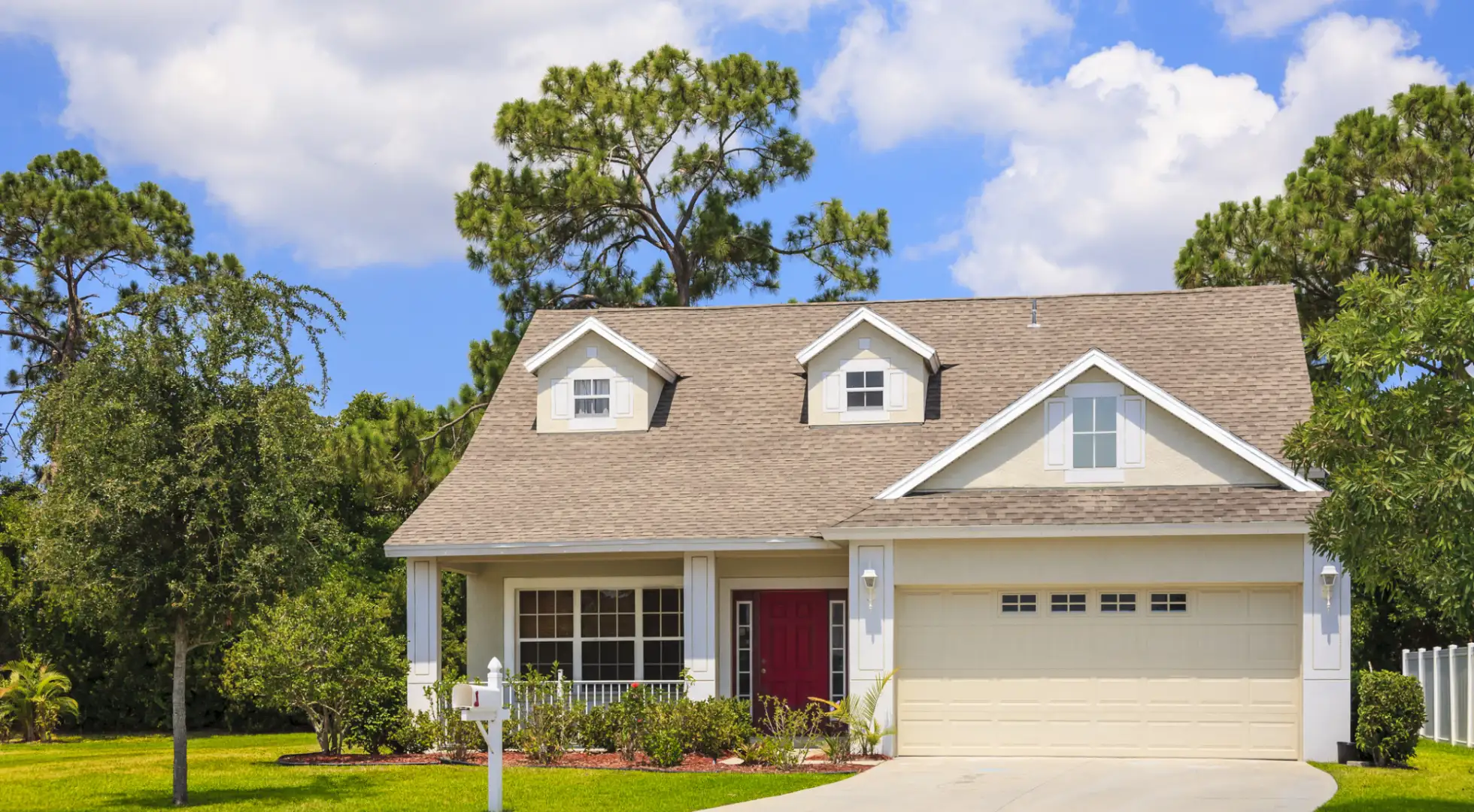 Which one is best if you want to buy a home: A VA loan, FHA loan, or a conventional loan? A quick answer might look like this:
VA loan: Use if you have eligible U.S. military service, typically 90 days of active duty or six years in the National Guard or Reserves. These loans generally give better rates and terms than FHA or conventional.
FHA loan: If you have a credit score below around 660-680 and a small down payment.
Conventional: If you have 5-20% down and excellent credit or earn less than 100% of your area median income.
VA vs FHA vs Conventional Comparison
| | | | |
| --- | --- | --- | --- |
| | VA | FHA | Conventional |
| Military Service Required? | Yes | No | No |
| Down Payment | 0% | 3.5% | 3% |
| Credit Score | 580-620 | 580 | 620 |
| Debt-to-Income Ratio | 40-50% | 56% | 45% |
| Monthly Mortgage Insurance | None | $46/mo for each $100k borrowed | $40-$125/mo for each $100k borrowed |
| Upfront Mortgage Insurance | 2.15% | 1.75% | None |
| Rates | Lower than market | Typical for market | Typical for market |
It's easy to see why someone would choose a VA loan if they have eligible military service: lower rates, zero down payment, and no monthly mortgage insurance.

VA Loan: Skip This Option If You Have No Military Service But Read Carefully If You Do
If you have no military service, there's no need to study up on VA loans. While they offer fantastic terms, you must have served to be eligible, no exceptions.
If you do have any military service, it's worth considering the VA loan first.
VA Loan Advantages
First, this loan comes with lower rates than FHA or conventional. According to Optimal Blue, a mortgage software company that tracks rates across thousands of lenders, rate averages for the first quarter of 2023 are as follows:
Conventional: 6.41%

FHA: 6.33%

VA loans: 6.07%
(Keep in mind that these are just averages and your rate will be different.)
On top of low rates, VA loans have no down payment requirement and no monthly mortgage insurance.
VA Loan Drawbacks
One of the few disadvantages to the VA loan is that it requires an upfront funding fee of 2.15% of the loan amount (higher for repeat users). That's $6,450 on a $300,000 loan. This fee can be wrapped into the mortgage.
The other issue with these loans is that sellers may not accept VA offers in competitive markets. The Department of Veterans Affairs imposes more stringent property requirements which could cause the seller to make repairs before closing.

Who Should Get An FHA Loan?
For those without eligible military service, two options remain: FHA and conventional.
FHA loans are fantastic for those with a small down payment and a mid-to-low credit score of around 680 or lower.
Note: For a deeper dive into FHA loans versus conventional financing, see FHA vs Conventional Loan: Which Is Better For Homebuyers?
FHA Loan Advantages
FHA loans are more forgiving when it comes to lower credit. The federal government insures lenders against borrower default. In turn, lenders approve a wider range of borrower profiles.
In addition, FHA rates are better for most lower-credit borrowers. Conventional loans from Fannie Mae and Freddie Mac impose risk-based fees that translate to higher rates. Those in lower credit tiers pay more. Sometimes, much more.
FHA is "one price fits all" when it comes to rates. Someone with a 740 score pays a similar rate as someone with a 640 score (although some lenders impose their own higher rates for lower scores).
However, conventional may still be your better bet if you're in a lower income bracket, as will be discussed below.
FHA Loan Drawbacks
First, FHA loans come with an upfront mortgage insurance premium of 1.75% of the loan amount. This is equal to $5,250 on a $300,000 loan and can be wrapped into the loan. This increases the borrower's payment and loan balance.
Additionally, FHA monthly mortgage insurance is due as long as the homebuyer holds the loan. Conventional mortgage insurance drops off when the borrower reaches 20% equity. With FHA, the borrower has to refinance out of FHA into a conventional loan to remove mortgage insurance.

Who Should Get A Conventional Loan?
While conventional loans require as little as 3% down, those with larger down payments – 5-20% – will get the best rates and mortgage insurance levels.
You could also seriously consider conventional lending if you have a credit score above the 680-700 range.
Conventional Loan Advantages
First, conventional loans do not require an upfront mortgage insurance payment, saving the borrower over $5,000 on a $300,000 loan compared to FHA.
Second, conventional loans have cancelable private mortgage insurance (PMI). You can request that mortgage insurance be removed when you reach 20% equity. PMI automatically falls off at 22% equity.
Moderate income advantage
Remember that we said conventional loans get quite expensive for those with lower credit scores? There's a large exception to this rule.
Fannie Mae and Freddie Mac recently gave first-time homebuyers with moderate incomes a huge break.
These agencies waive all the risk-based loan fees for first-time buyers who make no more than 100% of their area median income or 120% in high-cost areas. These fees are known as Loan Level Price Adjustments or LLPAs.
For instance, a high-income or repeat buyer with a 650 credit score and 5% down would typically pay a fee equal to 1.875% of the loan amount, translating to a rate about 0.50-1% higher. But the fee is waived for moderate-income first-time buyers, yielding a nice rate discount.
As a consumer, don't try to figure out whether FHA or conventional will yield a better rate or lower payment. There are simply too many factors at play. Instead, ask for both quotes from your lender.
Conventional Loan Drawbacks
Conventional loans are harder to qualify for, which is the main disadvantage of these loans.
Those with higher debt-to-income (DTI) ratios, lower credit scores, and spottier employment history may not qualify. For example, say someone has a 52% DTI, meaning 52% of their gross income will go toward monthly debt payments including their future mortgage payment. They probably won't qualify for a conventional loan, but could very well qualify for FHA.
It's always worth applying for any program. However, FHA is there if you fall outside of the conventional box.

Which one will you choose? VA, FHA, or Conventional?
There's no single right answer for every buyer. The right loan depends on the person's situation.
Check your eligibility for each loan type, then ask for monthly and upfront costs on the loans for which you qualify.
About The Author:
Tim Lucas spent 11 years in the mortgage industry and now leverages that real-world knowledge to give consumers reliable, actionable advice. Tim has been featured in national publications such as Time, U.S. News, MSN, The Mortgage Reports, My Mortgage Insider, and more.