Should You Accept An FHA Offer As a Home Seller?
June 9, 2023, 5:00 AM EDT
6 MIN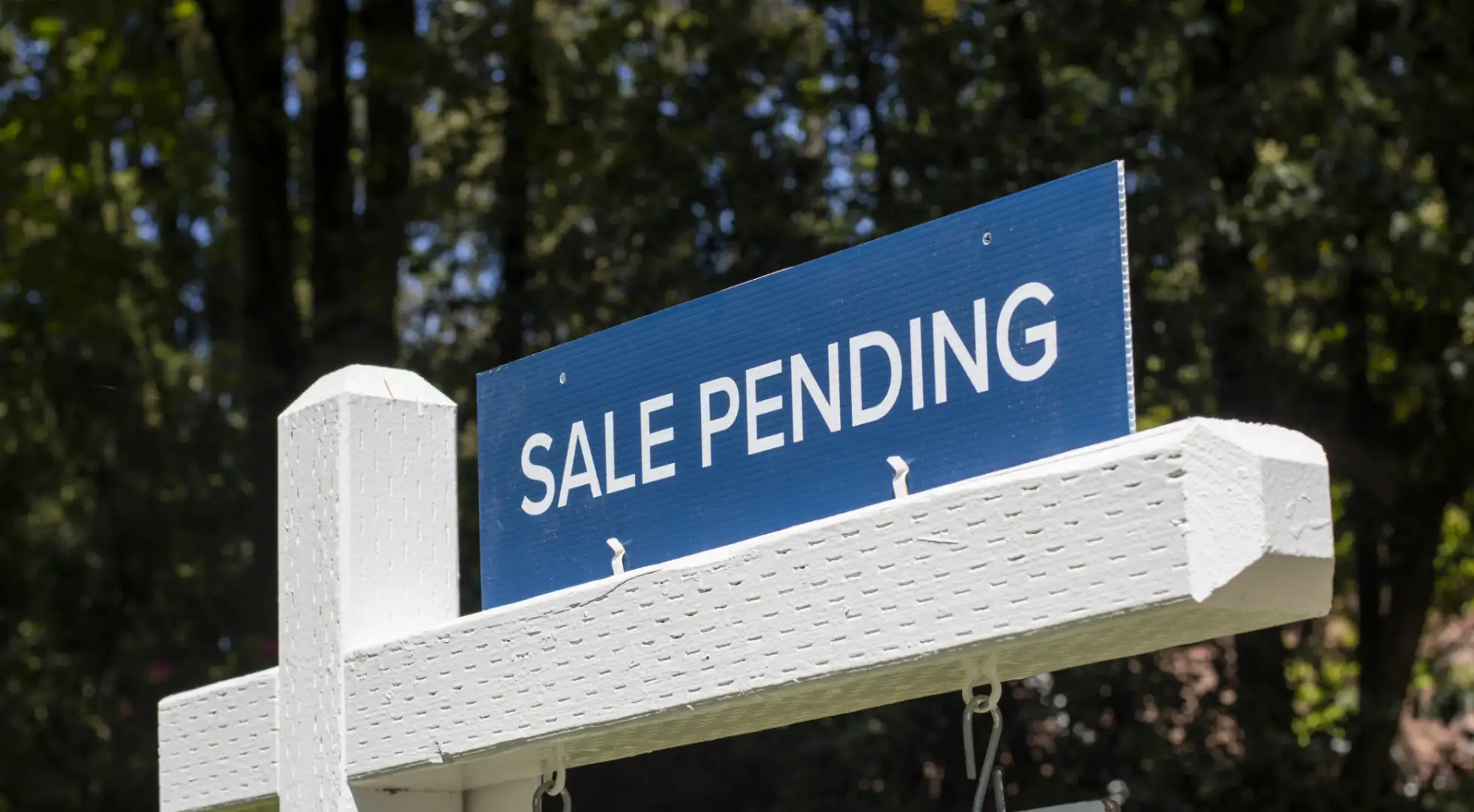 If you're selling a home, you have two primary goals.

1. Sell the home for top dollar
2. Sell it fast
The first goal exists for obvious reasons.
The second goal is more indirect. Each day brings additional carrying costs: you pay mortgage interest, property taxes, and homeowners insurance for each additional day you own the home.
And the second goal is the reason some home sellers (or their real estate agents) don't want to accept an FHA offer. They assume an FHA buyer is not qualified. Their financing will fall through mid-way through the process and you will have to find a different buyer.
That could take months, and you need to sell the home now.
So does the flaky, barely-employed, 500-credit-score FHA buyer really exist? Or is this an outdated notion? Let's find out.

Should You Accept An FHA or Conventional Offer As A Seller?
To be clear, there's always a chance your buyer could be denied their loan. This is true for any buyer using financing.
But are FHA buyers more likely to be denied after making an offer than conventional buyers? Let's check data from the Consumer Finance Protection Bureau.

| | | |
| --- | --- | --- |
| Loan Result | FHA | Conventional |
| Loans Denied (2021) | 312,890 | 2,380,207 |
| Loans Funded (2021) | 1,375,286 | 12,274,314 |
| Total Denied or Funded | 1,688,176 | 14,654,521 |
| Percentage Denied | 18.5% | 16.2% |

Keep in mind that not all these loans were attached to an active home purchase. Your buyer doesn't have a 16-18% chance of denial mid-process.
What these numbers do show is that there's no significant difference between FHA and conventional denial rates. Whether you accept a conventional or FHA offer, they are both very likely to go through.
Lenders do their due diligence. If an FHA buyer is "on the edge" of approval, the loan officer will request a full underwrite – everything except the appraisal – to make sure the buyer is good to go. The lender doesn't want a mid-way fallout either.
If you have a solid FHA offer, there's no reason to pass it up just because it's FHA.

Related: Leverage Your Assumable FHA Loan To Sell Your Home For More Money
Don't FHA buyers have terrible credit?
It's true that, on average, FHA buyers have lower credit scores than conventional buyers. Still, most FHA buyers don't have basement-level scores.
According to data from the Department of Housing and Urban Development (HUD), in 2022, only about 11% of FHA buyers had a credit score lower than 620. Less than 1% had a score below 579. About 30% of FHA buyers had scores above 680.
According to mortgage data provider Black Knight, the average conventional loan credit score was 744 in 2022.
While a conventional buyer probably has a higher credit score, that factor alone doesn't necessarily mean an FHA buyer has a greater chance of being denied.
FHA loans are way more lenient about credit scores, so applicants have a good chance of loan completion despite lower scores.
Should I be Concerned About Low Down Payments?
FHA buyers most likely do have a lower down payment than a conventional buyer. Typically, it's 3.5%, whereas a conventional buyer may have 5-20% down.
But the minimum conventional down payment is now 3%, even lower than FHA. You may see these offers as well.
Low down payments shouldn't cause concern. Again, lenders often fully underwrite first-time buyer files to make sure they are well within guidelines before issuing a pre-approval.
The last thing a lender wants is for a buyer to lose their earnest money due to a hasty pre-approval letter.

Value Concerns
Perhaps the biggest concern with an FHA offer is the Amendatory Clause. If the appraised value comes in lower than the sales price, the borrower can walk away without penalty. The buyer can't waive this clause.
Furthermore, you are stuck with that FHA appraisal for 120 days. You must use that value for future FHA offers until 120 days pass.
The FHA buyer is allowed to make up the appraisal gap in cash, but most FHA buyers don't have extra money to throw at the deal.
For instance, you offer your home for $350,000 and get a matching offer. The home appraises for $340,000.
A conventional buyer with 20% down may have an easier time making up the $10,000 difference than a 3.5%-down FHA buyer. The FHA buyer is likely putting all their cash toward the down payment and closing costs. In this case, you might choose a conventional buyer with a large down payment.

Property concerns
A big issue with home sellers is FHA's tougher property standards.
It's true: if your house is beat up and you don't have money to repair anything, don't accept an FHA offer. But if it's a decent home, it should pass the FHA appraisal process with flying colors.
HUD maintains a list of safety and livability standards. FHA appraisers don't want to see exposed wires, missing decks and stairs, and chipping lead paint. But most of these items will get called out on a conventional appraisal, too.
A conventional offer is no antidote for an unsafe home.
If the home is in really bad shape, FHA might be your savior: this program offers a 203k loan in which the buyer can finance the home purchase and repairs in one loan. The loan closes prior to repairs being done, and you don't have to make or pay for any repairs prior to closing.

For What It's Worth: An FHA Buyer Will Live In the Home
Altruism is probably the last priority when selling a home, but you can always feel good about accepting an FHA offer.
These people are likely trying very hard to own a home and this is likely their third, fifth, or tenth offer.
But what might be very important to some sellers is that the buyer must live in the home as their primary residence. No one can use FHA to turn your home into a rental property, home flip, or tear-down.
Should You Accept An FHA Offer?
There's certainly nothing wrong with most FHA offers. If the price is right and the buyer has a solid fully underwritten pre-approval, you should have little concern that the deal will fall through.
Have your agent call the lender to verify further details on their creditworthiness, fine. But it could be a mistake to automatically reject all FHA offers. Your FHA offer might just be your best one.

About The Author:
Tim Lucas spent 11 years in the mortgage industry and now leverages that real-world knowledge to give consumers reliable, actionable advice. Tim has been featured in national publications such as Time, U.S. News, MSN, The Mortgage Reports, My Mortgage Insider, and more.