Buying A Home In A Non-Arm's Length Transaction
October 30, 2023, 7:42 PM EDT
6 MIN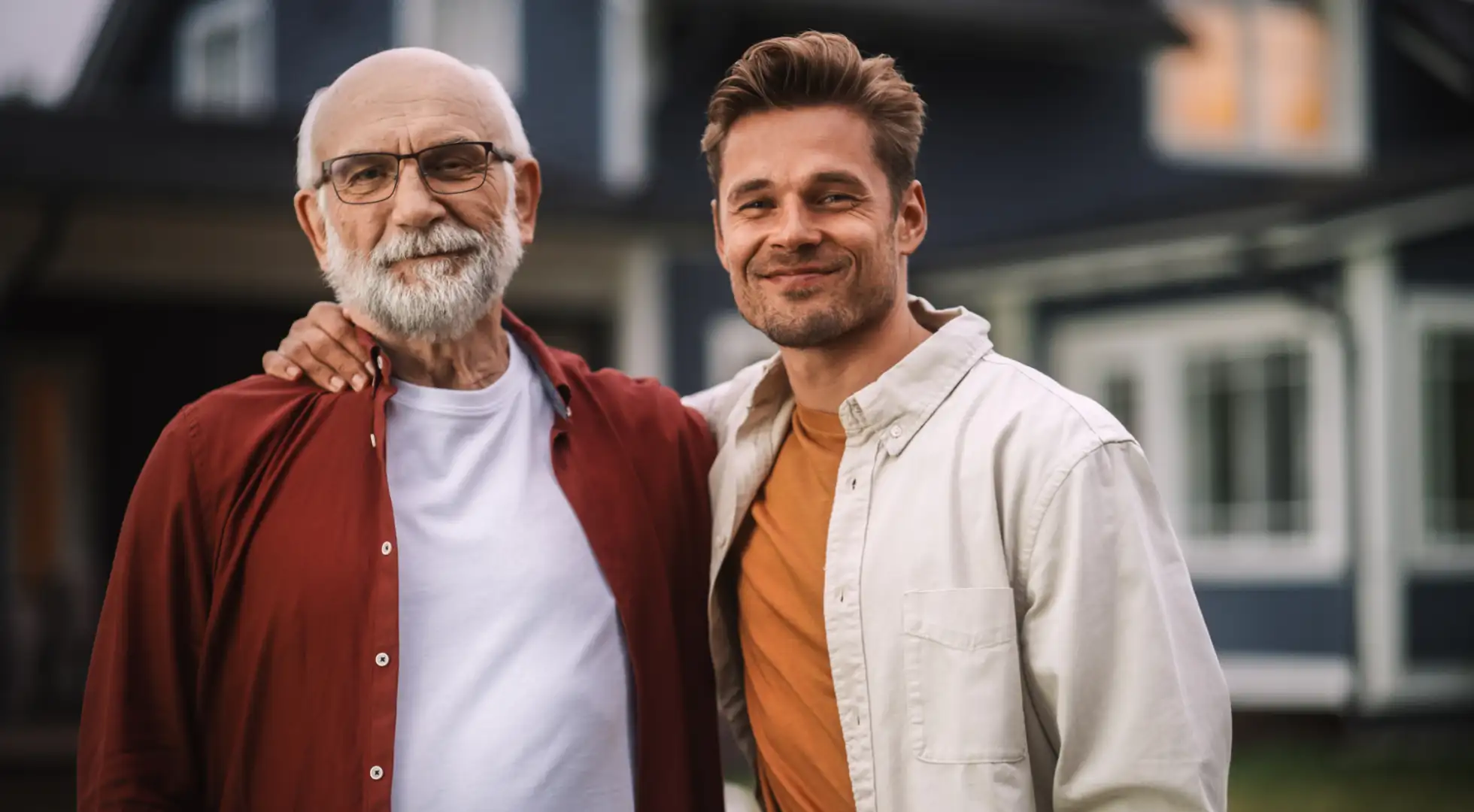 If you're considering purchasing a home from a family member or close friend, you may be unsure about the process. Yes, you can buy a home from somebody you already know, but you might need to put in some extra effort to secure a loan.
This article will explain precisely what a non-arm's length transaction is, why mortgage companies scrutinize them more, and the restrictions that different lender guidelines put on these purchases.

What Is a Non-Arm's Length Transaction?
A non-arm's length transaction is a real estate deal where the buyer and seller have a pre-existing relationship which could affect the terms of the sale. This pre-existing relationship may be personal or business-related.
Some of the most common types of non-arm's length transactions involve:
Buying a home from a family member or close friend

An employee purchasing a home from their employer, including builders and developers

Business partners transferring real estate between one another

Existing tenants purchasing a home from their landlord
You will also sometimes see these situations referred to as arm-in-arm transactions.
How Do Different Lenders Handle Non-Arm's Length Purchases?
Most lenders can complete non-arm's length purchase loans with just a little extra effort. However, the approval process will vary from lender to lender based on their unique rules and the loan type.
Fannie Mae Non-Arm's Length Guidelines
Fannie Mae guidelines allow for non-arm's length transactions in most cases. However, mortgages for new or recently completed homes are limited to primary residences when the buyer has an existing relationship with the builder, developer, or seller. Newly built second homes and investment properties are not eligible for a mortgage in this situation.
Fannie Mae also prohibits using delayed financing for deals that aren't at arm's length. Delayed financing is when you purchase a home with cash and immediately use a cash-out refinance to recoup your funds. Fannie Mae places a six-month waiting period on cash-out refinances with non-arm's length sales.

Freddie Mac Non-Arm's Length Guidelines
Freddie Mac guidelines lay out few restrictions for non-arm's length purchases. These transactions will likely face a more thorough underwriting process. However, borrowers are still eligible for most Freddie Mac mortgage products, including fixer-upper loans like CHOICERenovation.
With Freddie Mac, non-arm's length borrowers will not be eligible for an appraisal waiver or remote appraisal of the property. All transactions must include a complete in-person home appraisal.
FHA Non-Arm's Length Guidelines
Among major loan types, FHA imposes the strictest rules on non-arm's length transactions.
The minimum down payment on a standard FHA loan is 3.5%. When purchasing a property as part of a non-arm's length transaction, that requirement increases to 15%.
There are, however, some exceptions to the FHA's increased down payment rule:
One family member purchasing the primary residence of another family member.

Tenants purchasing the property they've rented for at least the past six months. This includes family members buying a home they've been renting from another family member.

An employee of a homebuilder purchasing a new or model home as their primary residence.

Corporate transfers involving the company purchasing an employee's home and selling it to another employee.
Note: FHA guidelines refer to non-arm's length sales as identity-of-interest transactions. You will see or hear that terminology used when dealing with FHA loans, but it's the same as non-arm's length.

VA Non-Arm's Length Guidelines
VA guidelines do not restrict non-arm's length transactions, although each lender will approach the situation differently. Individual VA mortgage companies may not lend on non-arm's length sales, only do so in some instances, or have no issue as long as the home is being sold near market value and there are no warning signs of fraud.
USDA Non-Arm's Length Guidelines
USDA home loan lenders to originate loans on transactions that are non-arm's length. Guidelines for their Rural Development program only require that existing relationships be disclosed to the property appraiser and that gifts of equity are correctly documented.
More About Non-Arm's Length Transactions
If you're buying a house from a family member, you may not even realize that this can be an issue in some situations until your lender tells you. Here's what to expect if you plan to enter into such a real estate deal.
Are Non-Arm's Length Mortgages Illegal?
No, non-arm's length mortgages are not illegal. In fact, lenders can approve loans for non-arm's length sales in most situations.
However, these types of transactions pose a greater risk of fraud for lenders and investors who purchase these loans on the secondary mortgage market. As such, you can expect a greater level of scrutiny when you have an established relationship with the seller.

Lender Concerns with Non-Arm's Length Sales
In a standard (arm's length) transaction, both the buyer and the seller are acting in their own best interests.
The buyer hopes to pay no more than necessary, while the seller wants to get the highest price possible. Thanks to free market principles, this works to ensure that sales are completed at or around market value with terms in line with local norms.
However, this dynamic can change drastically when both sides of the transaction have an existing relationship. The risk of fraud increases when buyers and sellers know each other. This could include fraud between themselves or collaboratively at the lender's expense.
For example, someone could attempt to sell their home to a trusting family member for above fair-market price while misrepresenting the property's accurate value. Or perhaps an employer might agree to purchase an employee's distressed property in a short sale and then sell it back for less than their original mortgage.
Ultimately, underwriters pay closer attention to non-arm's length transactions to ensure that:
Neither party is taking advantage of the other

No mortgage or tax fraud is being committed

Loans aren't exposing the lender or secondary mortgage market to additional risk
Benefits to Non-Arm's Length Transactions
There are plenty of reasons why you may want to purchase a home from someone you know. For one, getting sellers to accept an offer with financing can be difficult in some markets. Dealing with a friend or family member may allow you to avoid competing with more qualified buyers.
Some other advantages to non-arm's length transactions might include:
Buyers could receive a gift of equity, reducing the down payment needed.

Sellers may avoid real estate brokerage fees, typically 5% to 6% of the purchase price, if the sale is completed off-market and without agents.

The non-tangible benefit of keeping a home within the family or between close friends.
Finding Non-Arm's Length Lenders
Even though guidelines allow lenders to make loans on a non-arm's length transaction in most situations, not all do. Some companies may choose not to handle these types of purchases, while others may have their own more stringent rules.
If you're considering purchasing a home from a friend, family member, or business associate, your best bet is to work with a professional experienced in funding non-arm's length transactions. And if one company can't underwrite the mortgage, shop around until you find a lender who is able and willing.

About The Author:
Tim Lucas spent 11 years in the mortgage industry and now leverages that real-world knowledge to give consumers reliable, actionable advice. Tim has been featured in national publications such as Time, U.S. News, MSN, The Mortgage Reports, My Mortgage Insider, and more.